Nothing brings people together better than delicious food and drinks. A favorite food can evoke a memory or aid a conversation. It can bring together different cultures or unite people on a special day. Despite all the changes that have occurred over the past couple of years, one thing that remains constant is our joint love for food.
Food – The Complete Social Agent
Tasting events can be a great way to bring your team together and allow your organization to foster connections, engage employees, and increase collaboration. Better yet, food tastings let your team just interact and enjoy each other's company while trying or preparing great food or drinks. Don't know what type of food tasting event you're looking for? We have you covered:
In Person Tasting Events
1. Salsa Showdown
Our legendary salsa showdown cooking competition combines creativity with culinary skill as teams work together to win over the judges. In this cooking team building activity, each group has its own table with pot, spoons, knives, cutting boards, aprons, markers, and utensils. They must work against the clock – and each other – to create the perfect salsa, then market it to the rest of the crowd.
2. Team Chili Cookoff
This fiery team building favorite combines creativity, resourcefulness, and skill. Each group starts with chili basics like meat and tomatoes. But collecting other ingredients means bartering while completing fun challenges. May the best chili win.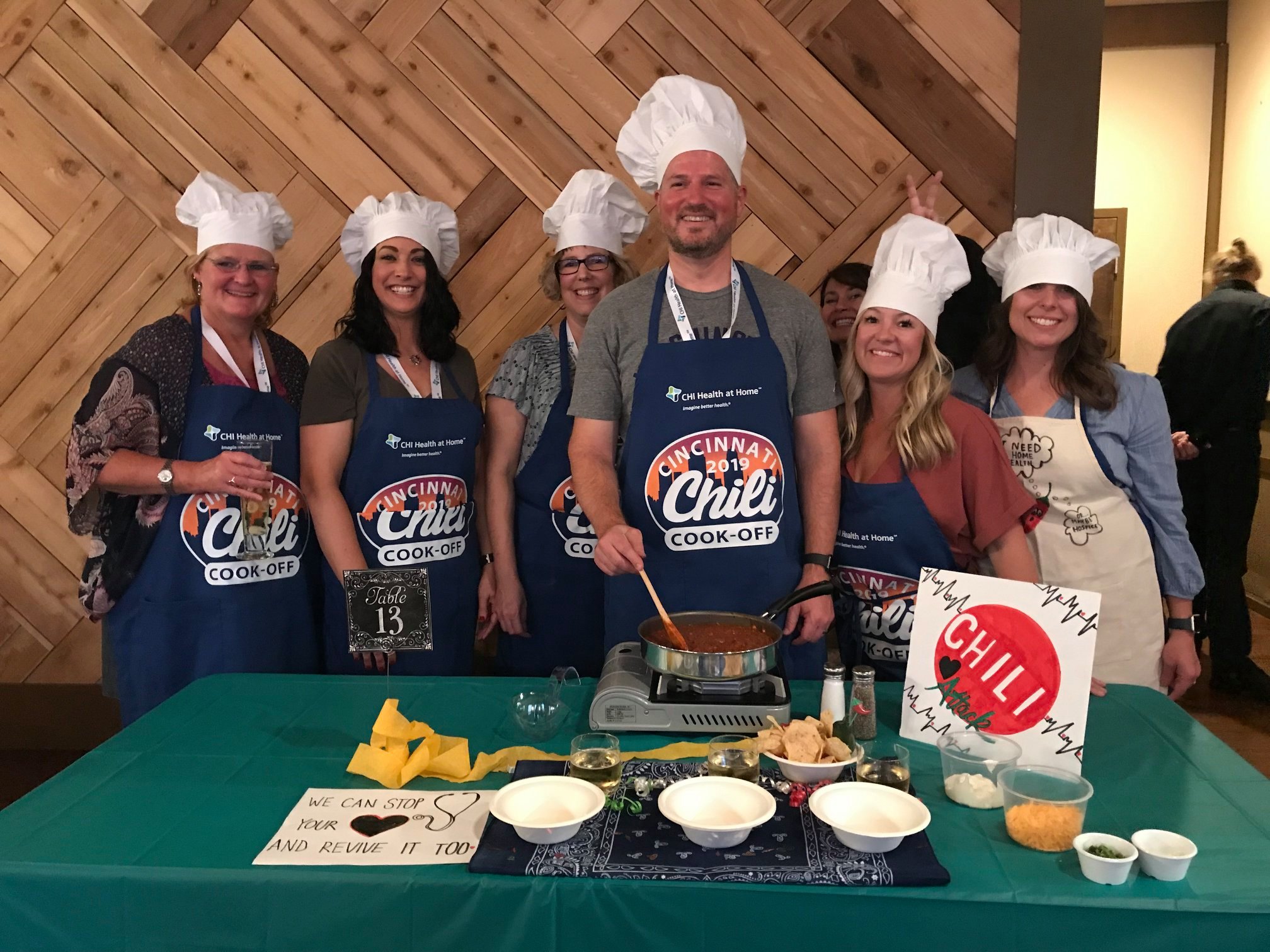 3. Food Truck Challenge
This deliciously exciting tasting event will set your team on course for a culinary adventure. Beyond all the positive energy and fun, this is a great way to promote friendly competition and employee bonding. Teams must work to design their own food truck and prepare a winning dish.
4. Ultimate Pizza Challenge
Pizza is the world's #1 most popular food. Now this delectable dish also provides the perfect vehicle for fun, festive and delicious culinary competition. Communications? Teamwork? Leadership skills? We serve 'em up fresh. The Ultimate Pizza Challenge is a sure winner for all teams alike.
5. Wicked Good Chowda Cookoff
If you're from the east coast, this event could be your perfect match. Get ready for an ultimate culinary team challenge as your group learns how to make this classic New England favorite. The results are nothing short of delicious. Friendly competition makes the whole experience extra fun.
6. Team Chocolatier
Our hands-on chocolate workshop is a marvelous tasting event that lets you spend time working and playing as a team. Learn to make show-stopping truffles filled with anything from coconut or framboise to champagne cream. Yes, success is sweet.
7. Just Desserts
Staying in the spirit of sweets, in this tasty cooking challenge, small teams work together to create mouth-watering delicacies. Once complete, all of the tempting creations will be showcased on a Grand Buffet. Everyone then gets to sample each creation. Then in come the judges. Only one team will savor the sweet taste of success, but everyone comes away a winner.
8. Ice Cream Making
Guided by an expert facilitator, in this food tasting event teams collaborate, innovate and compete to create a winning product. We use the chilly magic of Liquid Nitrogen to thoroughly freeze ice cream within seconds, for tasty instant gratification.
9. The Great Appetizer Challenge
Get ready to relax and socialize while enjoying a variety of mouth-watering appetizers you'll make using fresh local ingredients. Food preparation as a team is a great way to reinforce healthy group dynamics. This event is also really fun and the results are delicious.
10. Let Them Eat Cake
Okay, we had to circle back to desserts. Inspired by the huge popularity of television shows like Cake Boss and Cupcake Wars, this culinary team building event has teams competing to create and sculpt the 3-dimensional cake that best represents their chosen theme.
11. Team Cuisine
In this tasting event, work in teams as your group gets to prepare, enjoy and celebrate a serious multi-course gourmet meal. It's a great choice for kicking off a conference, or celebrating the successful completion of a project or product launch. Current options include Italian, Mexican, Spa Cuisine or Tapas and Sangria. Want even more choices? Let's talk.
12. Murder Mystery Dinners
Want to add some extra fun to your food tasting event? Get ready for a night of intrigue, mystery, murder and fun – and the whole experience plays out over a great meal. This highly interactive event features entertaining professional actors who will always keep you guessing.
13. Pasta Palooza
Nothing compares to the taste and texture of fresh pasta. And enjoying your own creations as a team, topped with gourmet sauces you've also created yourselves? Even better. These are fun skills you can enjoy again and again. Check it out.
14. Dining in the Dark
This one-of-a-kind tasting event combines fine dining, inspiring music and a series of fun tabletop team building challenges. The catch? Your team will be able to take it all in using each of their senses – except one.
15. Pub & Grub Hunt
First, there was the pub crawl. Then came the scavenger hunt. Combine the two, and you get our legendary Pub Crawl Scavenger Hunt. Wait, you say you want still more? No problem – add in food, and you have the Pub & Grub Hunt.
16. Team Mixology
A tasting event can involve cocktails and mocktails, right? This event is the recipe for a top-shelf team building experience: assemble a mixture of staff and clients. Add tips, tricks and trivia from a world-class bartending authority. Spice things up with a bit of friendly recipe competition. Voila!
17. Winery Team Challenge
This tasty team building event encourages creativity, cooperation, experimentation and friendly competition in a whole new way. After your group enjoys red and white wine tastings, they get to blend their own fresh Sangria.
18. Cooking for a Cause
This fun culinary team building activity is built around preparing and enjoying a meal with the rest of your team. But you also help your community in a meaningful way by creating welcome donations for a local food bank. Now this isn't exactly a tasting event, but it is for a great cause.
Virtual Tasting Events
19. Virtual Beer & Cheese Happy Hour
On this virtual tasting event journey, your team will explore how to pair different styles of beer with different types of cheese. Before the event, each participant will receive their box via mail. You'll also learn to judge a beer like the pros, pour the perfect pint, and other awesome beer trivia you can use to impress your friends and family.
Not a cheesy person? Our next tasting will have your mouth watering!
20. Curated Online Chocolate Tasting Experience
Chocolate is one thing that as the power to unite us all. Take it from Milton Hershey, who at the time only charged a nickel for a Hershey's bar so all had the opportunity to try.
They say chocolate makes everything better, we put that to the test by sending you and each member of your team the most amazing chocolates to your door.  Then we'll host a virtual, high-end, bean-to-bar chocolate tasting over Zoom by the most experienced, engaging, and entertaining chocolate experts in the country. Any and all teams will love this food tasting event.
21. Virtual Group Wine Tasting
Guided by the winemaker, virtual wine tasting guests can experiment with a selection of samples of single varietal wines and combine them to make their own one-of-a-kind wines. Your team will receive wine tasting kits delivered to your door, along with detailed tasting notes and food pairing suggestions to accompany this interactive wine tasting experience.
22. Around the (Virtual) Campfire
For this event, we're bringing the campfire to you! As the weather begins to get chillier, there is no better way to make warm memories with your friends and co-workers than hot chocolate. Enjoy some hot cocoa or s'mores and kick your feet up next to the virtual fire for a relaxing team building tasting experience.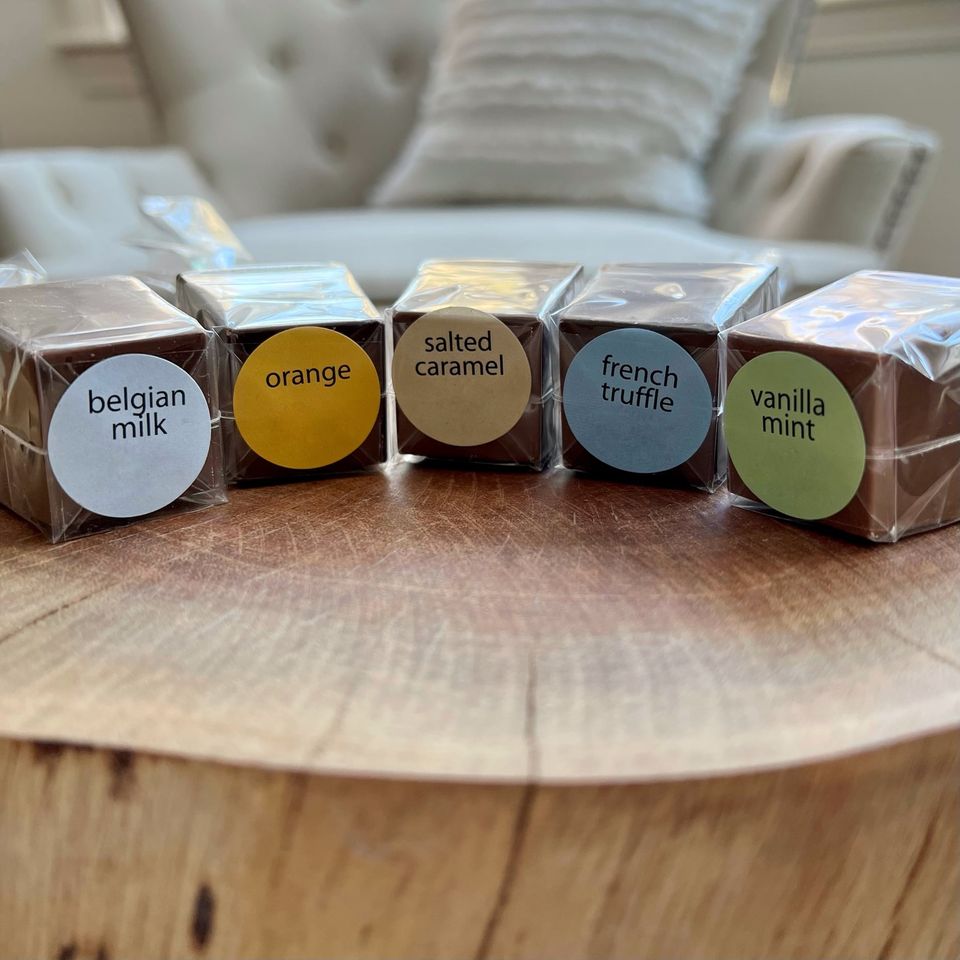 23. Chocolate Truffle Making Experience
Take your chocolate obsession to the next level with help from the pros in this event. Our hands-on chocolate workshop provides a uniquely delicious way to spend time bonding online with your team. Everyone receives a gourmet truffle kit.
24. Say Cheese
Explore the wonderful world of mozzarella & ricotta cheese making at home with your team with our Say Cheese event. A kit will be delivered to your door with all the ingredients. All you need is WiFi, and maybe a bottle of wine!
25. International Food Tour
In International Food Tour, Teams experience the world using all their senses, completing fun, educational, and interactive international food-themed challenges along the way. Under the pressure of time, teams must divide roles, strategize, and communicate as they taste from a vast number of cultures. Whether it's learning how ceviche is made in Peru, sipping a popular beverage choice from Japan, or sharing a family recipe, it's all about coming out of your comfort zone together. In the end, the team with highest score is the winner!
26. Cookie Tales
Armed with all-inclusive cookie kits, teams get to tell stories through a series of images created on cookies. Whether they choose a fairy tale, modern romance or even a detective story, the results of Cookie Tales will be delicious.
27. Virtual Happy Hour & Mixology
Our Virtual Happy Hour is perfect for creating a sense of camaraderie. Hosted by an award-winning mixologist, this lighthearted event lets your group learn tips, tricks and sure-fire recipes from a real pro. P.S. Keep an eye out for special holiday offerings on our Virtual Holiday Happy Hour page.
---
Hungry for more? Check out all of our other tasting events where you can bond with your team and enjoy amazing food. Who said you can't have your cake and eat it too?