Virtual Gingerbread House Hunters
Gingerbread House Hunters is a fun, festive virtual holiday activity designed to promote teambonding and teambuilding. The virtual teams carefully construct their masterpieces around a central theme and present them to our judges before they decide on the top three properties and, ultimately, one winner.  The team with the most votes will be the winner, but every other team will still get to enjoy the sweet reward of eating their hard work!
Request A Quote
Event Overview
The Perfect Virtual Holiday Team BUILDING Event!
A dash of problem-solving, a hint of creativity, and a healthy dose of positive team skills – proves that it takes a village to create a village!
In this festive and fun event, your group will be tasked with designing a showstopper Gingerbread Village in small teams. We will ship a gingerbread house kit to each individual that includes everything they need to build and decorate a basic structure.
The process will include assembling intricate details and streamlining individual ideas into a group vision which will require your team to collaborate in unexpected ways.
Each person is responsible for building and decorating one house in their team's neighborhood–fitting it within the theme the group has chosen! Teams have chosen themes such as Dr. Suess, Winter Wonderland, their company offices, or the North Pole! Together, they must choose their design theme and ensure that each structure tells a connected story. Once complete, each team will pitch their village presentation to the entire group!
In this festive and fun online event, you can have your house and eat it too!
*and yes, we can just present a Gingerbread House Building event where you build, decorate and socialize, with a festive host helping with humor, tips, and holiday music. 
Cookie and Cupcake Decorating Kits Cakes - Cookies - Cupcakes
Not looking for a gingerbread house?  No worries we have cake decorating at home with a complete cake, cookie, or cupcake decorating kit. Kits include fresh-baked, ready-to-decorate cake, cookies, or cupcakes, pre-filled piping bags of real buttercream frosting in multiple colors, assorted piping tips, a variety of sprinkles, and edible sugar decorations cupcake toppers. Sweet and easy with no baking, minimal mess, and delicious results every time.  Want to make it a team-building event, competition, or family event, we can do that!
Want to make it a team-building event, competition, or family event, we can do that!
Sweet Fun for Everyone!
Ideal For
This is a perfect event for your company holiday party, either as a stand-alone or add-on event. It's ideal for groups wanting:
Festive but non-denominational holiday celebrations
Creative and fun team building
Culinary design challenges
Delicious and beautiful finished products
Tailoring
We have total flexibility to add to these kits or change up candy or other decorations. With puzzle piece sides, these themed kits are stable, and easy to assemble so you can focus on decorating! We can theme them up for Halloween, Santa, Winter Wonderland, or Hanukkah or customize them to your company.
"Thank you for a wonderful event. You were a fabulous host. I hope we can work together in the future! "
Autodesk
"The event was great – we appreciated how smoothly the deliveries arrived at everyone's homes. Veronika was great in em-ceeing the event and keeping the conversation going. The team loved the activity! Thank you for your support in making this event happen!"
Abbvie
Amazing! The event was a HUGE success! Everything was perfect – the participants thoroughly enjoyed themselves. I can't say enough about how well it went. The word is already flying around the office about the success of the program and we already have another group thinking about using this program for an event of their own!
Kronos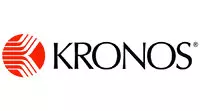 Professional and really engaged with our team! Looked like your chefs love what they do. You can see it and feel it! Our mission and goal were achieved!
Hy Cite

Our client and the guests LOVED the activity. Paul did an amazing job keeping everyone engaged and entertained.
Corinthian Events
Today was an awesome event! Our employees loved it! Paul was amazing! Thank you very much for the organized chaos! C'mon Down - Love it!"
LPSI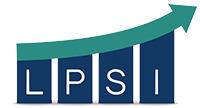 Other activities you may like.
Contact us to tailor this event to your unique needs.
Even with all of the packaged event options we offer, you may need something different. Maybe a special conference theme, favorite management book, ideal training model or a unique set of learning outcomes… We can help.