Gingerbread House Hunters Virtual Challenge
Gingerbread House Hunters Virtual Challenge is a fun, creative team building exercise with a holiday twist. All materials are provided including instructions, gingerbread pieces, decorations, icing, candy, sprinkles, and other goodies! You supply the resourceful creativity and dynamic energy.
Request A Quote
Event Overview
The Perfect Holiday Team BUILDING Event!
Building a better team…out of gingerbread!
'tis the season to deck the halls and decorate a candy-coated gingerbread houses.  Participants will be grouped into teams and tasked with designing a group showstopper in their breakout room. Each person will be sent a deluxe Gingerbread House kit with the materials to build a portion of their 'notched house' (so it builds a little faster and holds up under the weight of all that candy). Through a series of holiday-themed challenges and trivia, they will prepare for their ultimate challenge that will help make their creation stand out among the rest. 
The process will include assembling intricate details and streamlining individual ideas into a group vision which will require your team to collaborate in unexpected ways. Builders will have to carefully construct their masterpieces and present them to the group with a memorable presentation. At the end of the hectic house-building time period, each team will have a chance to show off their series of rooms for judging. Encourage builders to present their creations in the style of HGTV House Hunters. This funny and imaginative presentation is sure to bring smiles to your teammate's faces. After each builder has spoken, your TeamBonding facilitator will virtually present a "SOLD" sticker or a similar award to the best home! 
In this festive and fun online event, you can have your house and eat it too! 
Event Details
Ideal For
This is a perfect event for your company holiday party, either as a stand-alone or add-on event. It's ideal for groups wanting:
Festive but non-denominational holiday celebrations
Creative and fun team building
Culinary design challenges
Delicious and beautiful finished products
Tailoring
We have total flexibility to add to these kits or change up candy or other decorations. With puzzle piece sides, these themed kits are stable, and easy to assemble so you can focus on decorating! We can theme them up for Halloween, Santa, Winter Wonderland, or Hanukkah or customize them to your company.
 NOTE: Throwing a Halloween or fall event? Ask about our Haunted House Hunters competition! 
Customize your theme!
Customize your kit by choosing a different theme, with candy, and decorations of your choice. Festive kits can be assembled for themes such as Halloween, Santa's workshop, Winter Wonderland, Hanukkah, or even personalized corporate branding. This special kit is structurally sturdy enough to support lots of candy and best of all, its edible!
Halloween Kits
Our festive kits can be a real treat with a custom Halloween theme.
Santa's Workshop
Creative team building fun with a Holiday twist!
Hanukkah
Create a Hanukkah themed gingerbread house with your team!
We had a great time and I received a lot of positive feedback from the team. They were surprised, had fun and enjoyed participating in multiple activities. Michael was amazing!
Ariat
The feedback has been nothing but positive. I received several unsolicited comments from many people who could not say enough great things about the program and the facilitators. It was definitely a success!
Liberty Mutual Insurance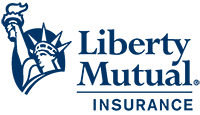 "Excellent show! The actors were fun and interacted well with your company. We will definitely recommend to others. I enjoyed hearing that co-worker laughter!"
American Express
Ben and his team were fantastic yesterday! Thank you so very much for everything!
VCA Animal Hospital

The event was perfect !!!!! Your staff were amazing and engaging. We absolutely loved the activities building up to the Teddy Bear Build. Beyond our expectations.
Boston Scientific

Today was an awesome event! Our employees loved it! Paul was amazing! Thank you very much for the organized chaos! C'mon Down - Love it!"
LPSI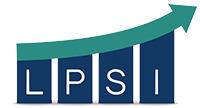 Other activities you may like.
Contact us to tailor this event to your unique needs.
Even with all of the packaged event options we offer, you may need something different. Maybe a special conference theme, favorite management book, ideal training model or a unique set of learning outcomes… We can help.