North America's premier
team building resource.
For 20+ years, TeamBonding has offered a unique combination of experience and expertise that you simply won't find elsewhere. We're headquartered in Boston, MA, but maintain a solid network of top pros across the U.S.
Clients large and small count on us to deliver thousands of events each year. They know they can expect an exciting, memorable event, whether we're hosting in-person or online. They also know that a local real-estate group or restaurant staff always receives the same concierge-level service we provide for clients like Apple, TikTok and Google, just to name a few.
Chosen By:










1. We believe people are a company's most important assets.
Even if your team makes the world's best widgets, best software or best cheeseburgers, the company will never reach its true potential if the team members aren't thriving.
2. We believe that fun is good for you. And healthy. And helpful.
For most of us, life isn't all fun and games. But remembering to let go and laugh can actually help you do a far more effective job when you're focusing on the serious stuff.
3. We believe the spark of childlike wonder can never be fully extinguished.
We're all born with it. But sometimes life as a grownup has a way of making you forget. We're on a mission to help you and your team reconnect with that essential core.
4. We believe in creativity.
You don't have to be a painter or play the drums professionally to enjoy the benefits of creativity in your day-to-day life. Creative problem solving is a wonderful case in point.
5. We believe in helping, wherever and whenever possible.
The way we see it, this is just a basic part of being a good human. We're always looking for opportunities to be helpful. That's how TeamBonding started in the first place.
6. We believe there's always a better way.
It always feels great to find a successful solution to any sort of challenge. But that doesn't mean we can sit back and coast. The way we see it, there is no finish line.
7. We believe that basic human connection is priceless (even for introverts).
People need other people – it really is that simple. By strengthening the bonds of community within any organization, we help teams stay happier and more productive.
8. We believe the right thing is always worth doing, no matter what.
When you look at any decision through this lens, the right answer is almost always obvious. That clarity makes for better relationships. Plus we can sleep better at night.
9. We believe diversity is a superpower.
The world is a richer place because we all look different, act different, think different. Encouraging a broad range of talents and perspectives makes any team stronger.
10. We believe in the power of ideas.
Throughout human history, fresh thinking and insights have propelled us forward. Fostering a culture where ideas are celebrated makes any team more successful.
11. We believe in the power of play.
Even if you take your career very very seriously, the research is clear – you'll do a better job, and be happier doing it, if you remember to let go and have fun once in a while.
Are you working on an international (or multinational) event?
We have you covered there as well. As part of the world's largest network of top team building experts, our resources and scope are unmatched. If you can get to a location, so can we.
The TeamBonding Story
A brief history lesson.
Ski trips and bar tours: the early days.
TeamBonding founder David Goldstein isn't one to seek out the limelight. But our company wouldn't exist without him, so there's no way to tell this tale without focusing at least a bit on David himself.
Fresh out of college, this Boston native had already figured out that he had a natural talent for dreaming up fun experiences. Which is exactly the job he landed at a company called Learning Adventure. David quickly put together his first hit production – a bus tour of local bars. Specifically, Boston's Sleaziest Bars, if we're being totally honest. The concept was fresh. It was loads of fun. And it took off.
Other experiential events he brought to life included ski tours, rafting adventures, and even the world's first stretch limo-based Polaroid scavenger hunt. But without a doubt, the one that really helped focus David's path forward was another first – America's original murder mystery dinner theater, which actually launched in the basement of one of those sleazy bars.
This next chapter's a real mystery.
The murder mystery concept proved so wildly popular, David partnered with the owner of Learning Adventures to spin off Mystery Café as its own company. By constantly fine-tuning and evolving his productions, David soon found himself busy running six different Boston-area locations. The company went on to license his concepts to 21 other producers across the US and Europe.
But Mystery Café's highly visible success meant imitators began popping up almost anywhere you looked. By the late 90s, there were 38 competing dinner theaters in the Boston market alone.
To stand out within this crowded landscape, David drew from lessons learned over seven years coaching youth hockey at a Boston-area summer camp. This meant focusing on smaller, more easily customizable events. The strategy worked. More importantly, it led David and team into the emerging field of corporate team building.
The power of play becomes a real thing.
In 1999, TeamBonding became the latest in David's string of successes. This meant bringing creativity and fun to serious, established companies. And these clients wanted quantifiable results.
Fortunately, the Power of Play offers a wide range of well-documented benefits.
Our unique approach helps teams to become:
More productive
More creative
Healthier
More motivated
More flexible and resilient
Better able to meet job demands
It's also the best way we know of to build trust among groups who don't yet know each other well. That alone can be worth its weight in gold, as anyone who's gone through a merger or acquisition can confirm.
TeamBonding didn't invent the Power of Play – it's been around since our ancestors carried clubs and dressed in animal skins. We simply make these timeless concepts relevant for teams trying to succeed in today's crazy world. Which turns out to be a superpower all its own, as we quickly learned.
Hitting the big time.
The rest, as they say, is history. The past two decades have been a happy, crazy blur. Short version: TeamBonding has remained an industry leader and pioneer over all these years. New tools and toys have made it easy for us to stay ahead of the curve. We ignited trends by integrating Polaroid photography, GPS and digital cameras. Today, it's smartphones and tablets. And spurred on by the pandemic, we're still reimagining what's possible in virtual and hybrid online events.
Imagination is what led us to launch a range of popular charity and CSR events. It's how we cooked up food-focused events like TeamCuisine, which somehow morphed into a whole new culinary division, Recipe for Success. Seems we just can't stop growing and evolving.
In fact, TeamBonding has been named among Inc. Magazine's 5,000 fastest-growing companies multiple times. All while building out a client list that reads like a virtual who's who of smart, forward-thinking companies.
From Apple to Microsoft, from Coca-Cola to Pepsico, from Nike to Nintendo, our clients have seen again and again that The Power of Play™ is a force for good. Which explains why even in today's uncertain world, we conduct thousands of events each year for companies of all shapes and sizes.
TeamBonding embraces an even bigger team.
In 2018, we continued to evolve by becoming part of Catalyst Global Network, the planet's largest collection of top team building experts. TeamBonding is now the largest member of a network that includes 50 companies in 90 countries across the globe. This alliance gives us more resources and flexibility than ever.
Of course, TeamBonding keeps growing as well. Even during the pandemic, we find ourselves welcoming new faces into sales, accounting, event management and marketing. But we never lose sight of the basics – the soul of our company hasn't changed.
Into the future (and beyond).
At the end of the day, our basic mission is still the same: we are problem solvers. We're innovators. Leaders. Cheerleaders. And we're still guided by a couple of essential truths: that highly engaged people make for higher-performing teams. And that intentional, expertly-organized fun is the fastest, easiest and most effective way to build the sort of engagement every organization strives for.
What's next for TeamBonding? Rest assured, our team is already hard at work creating the next wave. With newer, better ways to give teams an increased sense of connection and purpose. To boost morale while encouraging effective problem solving. To give people something fun to look forward to, and something uplifting to remember.
Because hey – that's what we do.
Let's talk.
There's a good chance one of our customized team building events is exactly what you're looking for. We're always here to help.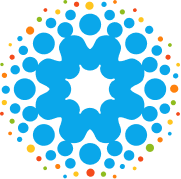 Create Your Free Account
Get exclusive access to new programs from the TeamBonding Lab, save your favorite ideas, and track your upcoming events.
Already have an account? Login