If you can get there, so can we.
Whether you need a series of events seamlessly coordinated across multiple countries or a single event in one location, we've got you covered. TeamBonding is part of the Catalyst Global team building network.
We can work with you in North and South America, Europe, Asia & Pacific, and Africa, and the Middle East. Wherever you are, and wherever you're going, TeamBonding and other network partners are ready to bring you cutting-edge professional team building and corporate training expertise. Whether you choose virtual, in-person, or a hybrid of both, the lasting benefits of employee fun, engagement, and teamwork know no borders.
Learn More

Top 19 team building events in Global.
Meet Your Global Team Building Expert
Hi, my name is Samantha Goldstein and I am your Global team building expert! I would love to help craft the perfect team building event for you and your company. If I can assist, please give me a call at 512-548-0332 or reach out via email at sam@teambonding.com. If you prefer to schedule a call, click the button below to see my availability.
The feedback has been nothing but positive. I received several unsolicited comments from many people who could not say enough great things about the program and the facilitators. It was definitely a success!
Liberty Mutual Insurance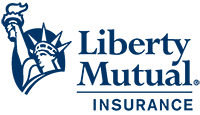 Just wanted to let you know that activity was a huge hit! Deric and the team did an amazing job…Very well done.
Sodexo
We had a great time and I received a lot of positive feedback from the team. They were surprised, had fun and enjoyed participating in multiple activities. Michael was amazing!
Ariat
Ben and his team were fantastic yesterday! Thank you so very much for everything!
VCA Animal Hospital

Everything went very well with our Do Good Bus. Michael was great, very friendly and really fun to have around.
Founders Brewing Co.
Our client and the guests LOVED the activity. Paul did an amazing job keeping everyone engaged and entertained.
Corinthian Events
We can tailor all of our events to your needs & location.
If you're a team leader who's looking for better employee engagement, or you're a seasoned C-suite executive in search of leadership retreat activities, we can help make everything a lot easier. Contact us. We're happy to help.