In 2019, we announced our new strategic partnership with Catalyst Global.
Catalyst Global is an international network of 47 team building partners spanning 90 countries including North and South America, Europe, Asia & Pacific, and Africa, and the Middle East. So if you can get there, so can we! TeamBonding and Catalyst Global were both established over 25 years ago and have been leaders in the team building industry since. Through this partnership, TeamBonding and Catalyst Global will strive to increase the availability of team building resources, services, and events to bring you the latest in virtual, hybrid, and in-person events worldwide.
"Catalyst is delighted to welcome TeamBonding under the stewardship of David Goldstein to our global network of team building providers. The Catalyst Team Building Network is built on the strength of the open sharing of information between partners.  TeamBonding with their long history in team building and knowledge of the local market in the USA will be a welcome addition to the group. TeamBonding will soon launch Catalyst Global's new technology products including VR program The Infinite Loop and our newly launched Go Team-based escape game, Escape the Maze to their clients in America."
– Guy Baker, CEO Catalyst Global
What is the Infinite Loop VR Program? The Infinite Loop VR team building program is pushing the boundaries of how technology is incorporated into team building programs. In Infinite Loop, a team of players exchange roles in the real world to save a young man trapped in the virtual world. The more precise the player in the virtual world is in describing the problem, the faster the teammates in the real world find the solution. We're also excited to be rolling out new programs like Virtual Infinite Loop into our offering of premium team building events.
America Zone Retreat
TeamBonding was thrilled to join the American regional conference of Team Building Industry companies in 2019. Check out the video below!
Partners from Canada to Chile gathered in Mexico at the Hacienda de Cortes, where they kicked off the conference in style for a once in a lifetime experience! – Global team building stories, authentic Mexican food, demo-ing new programs, our catalyst teams shared it all!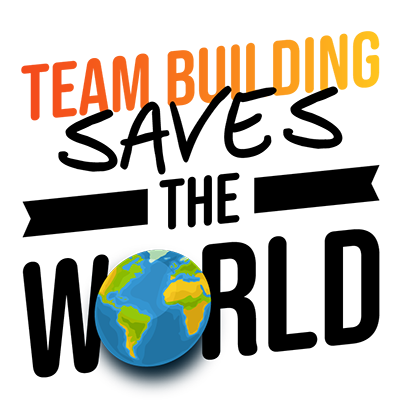 This team building friendship has promoted collaboration, fun, and inspired all leaders to be a part of something greater – a podcast.  TeamBonding, in partnership with Pod617, has released the first-ever podcast featuring team building from around the world. In the first season, we feature our Catalyst partners and B1G1. Host Rich Rininsland brings you ideas, inspiration, and best practices from the finest team building leaders and professionals from around the world. Listen to the latest episode of Team Building Saves the World here.
If you would like to become a team building success story, head to our activities page to book an event, available in-person, virtual, or a hybrid of both.