Drone Control
Buckle up and prepare for take off during this new interactive event to strengthen your team building skills! Each team member has the opportunity to become a drone pilot and bring the team to higher altitudes. Teams work to collaborate efficiently and soar through obstacles to be the quickest to the finish line.
Will your team reach for the sky or stay grounded?
Request A Quote
Drone Control Overview
Fly to the finish line with your team!
Collaborate with team members to soar through obstacles in this exciting race in the sky!
Drone Control is a fun team building activity. In this interactive drone game, teams must carefully maneuver their drones through 8 'man-made' obstacles between launch and launching pad. Teams begin by interpreting the 8 illustrated obstacle cards that range in complexity. Teams strategically interpret and plan the execution of their moves, who goes where, when, and who does what. Each team member is given an opportunity to be a pilot and fly the drone. Teams practice perfecting their moves before they take part in the final timed race. The winning team is the one that utilizes each player's strengths and coordinates their movements with agility. Get ready to collaborate and take flight with TeamBonding's Drone Control!
Drone Control Details
Space Requirement
This is an indoor or outdoor team building activity that promotes the ability to work together while adhering to social distancing guidelines. Drones will be provided to each team.
Ideal For
This event is perfect for groups looking to:
Indulge in creative & innovative thinking
Effectively communicate
Work on agile planning
Improve team bonding and leadership skills
Unite teams
Play to a team's strengths
Explore rewards and risks
Motivate teams and have fun
Tailoring
Drone Control is an in-person event that can be tailored to each groups' needs!
Amazing! The event was a HUGE success! Everything was perfect – the participants thoroughly enjoyed themselves. I can't say enough about how well it went. The word is already flying around the office about the success of the program and we already have another group thinking about using this program for an event of their own!
Kronos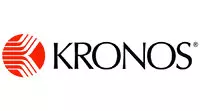 We had a great time and I received a lot of positive feedback from the team. They were surprised, had fun and enjoyed participating in multiple activities. Michael was amazing!
Ariat
WOW! What an incredible time we had with Team Bonding last week at our All Hands event! Your team was phenomenal, and with the leadership and charisma of Scott, pulled off keeping the attentions of a very lively crowd!
Capital One

I heard only great things about the Art Heist! Everyone was interacting and working together. Seemed really into it and having fun!!
Mohegan Sun
The event was perfect !!!!! Your staff were amazing and engaging. We absolutely loved the activities building up to the Teddy Bear Build. Beyond our expectations.
Boston Scientific

It was a great time. I have only received positive feedback from my team which is a rare thing. Please let Stuart know we loved it.
TCR2 Therapeutics

Other activities you may like.
Contact us to tailor this event to your unique needs.
Even with all of the packaged event options we offer, you may need something different. Maybe a special conference theme, favorite management book, ideal training model or a unique set of learning outcomes… We can help.