Robot Team Building allows teams to build a fully functioning, high-tech remote powered robot, learn some basic coding skills, and compete against other teams. We make building robots accessible and fun!
Space Requirement
For this event to function properly, each team will need one 6ft rectangle or round table
One to two 6ft tables for facilitators and charity presentation
Open space for the obstacle course and coding competition
Ideal For
Boost creativity
Encourage communication
Practice resource managment
Enhance project management
Give back to the community
Tailoring
Donate one or more robotics kits to a local STEM program. The donated robots are used to teach Robotics for years to come!
Event Description
Mr. Roboto is a fun and engaging robotics team building activity packed with technology. The main goal of this event is for teams to build a fully functioning, high-tech, remote powered robot and learn some basic coding skills for it.
See who naturally takes on a leadership role, who is organized, who is willing to jump right into the build, and who is willing to learn something new during this event! Winning teams use communication, collaboration, and leadership to outperform the other teams. Mr. Roboto also features a charitable component, which is perfect since Robotics is the #1 requested STEM subject but also the most underfunded.
This STEM based robot building game is a great way to keep up with the latest technology while utilizing the classic team building blocks we already know work so well. Organization and communication play a huge role in this process as teams work together using instructions, keys and different robotic components to build a fully functioning bot. Team members will learn basic code commands for the robot and use them to code a series of commands. Teams must also work on a presentation to demonstrate what features they would include if their robot was to work alongside them. Lastly, an obstacle course to test your team's controller skills!
Teams looking for a fresh, hands-on way to improve skills, have fun together, and give back to the community, have found the right team building charity work event. Winning teams use communication, teamwork, and leadership to outperform the other teams.
Rave Reviews From Clients
The feedback has been nothing but positive. I received several unsolicited comments from many people who could not say enough great things about the program and the facilitators. It was definitely a success!
Liberty Mutual Insurance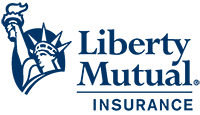 I heard only great things about the Art Heist! Everyone was interacting and working together. Seemed really into it and having fun!!
Mohegan Sun
Our Charity Bike Build donation event was a huge success. Matt and his team handled everything beautifully, and our group had a ton of fun. I heard nothing but positive comments afterwards. We will definitely recommend you to our colleagues.
Genentech

Professional and really engaged with our team! Looked like your chefs love what they do. You can see it and feel it! Our mission and goal were achieved!
Hy Cite

Our client and the guests LOVED the activity. Paul did an amazing job keeping everyone engaged and entertained.
Corinthian Events
Amazing! The event was a HUGE success! Everything was perfect – the participants thoroughly enjoyed themselves. I can't say enough about how well it went. The word is already flying around the office about the success of the program and we already have another group thinking about using this program for an event of their own!
Kronos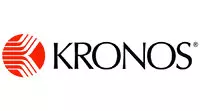 Contact us to tailor this event to your unique needs.
Even with all of the packaged event options we offer, you may need something different. Maybe a special conference theme, favorite management book, ideal training model or a unique set of learning outcomes… We can help.