Robot Team Building allows teams to build a fully functioning, high-tech robot, controllable via an iphone app! We make building robots accessible and fun!
Space Requirement
For this event to function properly, each team will need one 6ft rectangle or round table
One to two 6ft tables for facilitators
Open space in the center of the room for the obstacle course
Ideal For
Boost creativity
Encourage communication
Practice resource management
Enhance project management
Give back to the community
Tailoring
Donate one or more robotic kits to a local STEM program. The donated robots are used to teach Robotics for years to come!
Event Description
Mr. Roboto is a fun and engaging robotics team building activity packed with technology. The main goal of this event is for teams to build a fully functioning, high-tech robot, controllable via an iphone app! See who naturally takes on a leadership role, who is organized, who is willing to jump right into the build, and who is willing to learn something new during this event! Winning teams use communication, collaboration, and leadership to outperform the other teams. Mr. Roboto also features a charitable component, which is perfect since Robotics is the #1 requested STEM subject but also the most underfunded.
This STEM (Science, Technology, Engineering, and Math) based robot building game is a great way to keep up with the latest technology while utilizing the classic team building blocks we already know work so well. Organization and communication play a huge role in this process as teams work together using instructions, parts and other robotic components to build a fully functioning bot. Teams must also work on a presentation to demonstrate what features they would include if their robot was to work alongside them. Lastly, an obstacle course to test your team's controller skills!
Teams looking for a fresh, hands-on way to improve skills, have fun together, and give back to the community, have found the right team building charity work event. Winning teams use communication, teamwork, and leadership to outperform the other bots in the finale.
Rave Reviews From Clients
"I just want to send a follow-up and let you know how successful this event was! Paul and team did an outstanding job, the employees were incredibly engaged and had so much fun partaking in this activity. This was such a huge success and having a rep from BGC to come to pick up the robots really helped it come full circle."
Verizon
"We had a great time doing Mr. Roboto. We learned to work together as a team, had fun, laughed, teased and all for a great cause. Really enjoyed it. And the facilitator that was in charge of it all was very helpful and nice. All around great fun!"
Abbott
WOW! What an incredible time we had with Team Bonding last week at our All Hands event! Your team was phenomenal, and with the leadership and charisma of Scott, pulled off keeping the attentions of a very lively crowd!
Capital One

The feedback has been nothing but positive. I received several unsolicited comments from many people who could not say enough great things about the program and the facilitators. It was definitely a success!
Liberty Mutual Insurance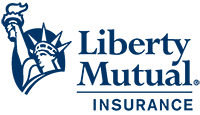 Amazing! The event was a HUGE success! Everything was perfect – the participants thoroughly enjoyed themselves. I can't say enough about how well it went. The word is already flying around the office about the success of the program and we already have another group thinking about using this program for an event of their own!
Kronos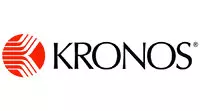 Ben and his team were fantastic yesterday! Thank you so very much for everything!
VCA Animal Hospital

Contact us to tailor this event to your unique needs.
Even with all of the packaged event options we offer, you may need something different. Maybe a special conference theme, favorite management book, ideal training model or a unique set of learning outcomes… We can help.