Our process is simple and transparent.
It's also remarkably effective. Tired of struggling with the bazillion little specifics that go into any team building activity? TeamBonding is built to handle all those details and more. Whether your next event is virtual, in-person or a combination of both, we'll make sure it runs smoothly from start to finish. Go ahead – give yourself permission to enjoy your own event for once.
Rave reviews from clients.
"Our Executive Team has been receiving great positive feedback from our employees. Virtual Survey Says was a great morale booster and different way for employees to use Zoom to interact, recharge, and have fun for 90 minutes out of the day. Thank you for all your efforts!"
First Databank, Inc.
"The team had an absolute ball!!! Thank you so much for bringing the fun and so much energy to our Virtual Holiday Social. "
PepsiCo
"Thank you very much for making Jeopardy such a fun and celebratory event for our team. I wanted to compliment on your contagious excitement, amazing hosting skills and awesome upbeat music selections. The event was outstanding and everyone had a great time!"
Alexion
"Our Charity Bike Build donation event was a huge success. Matt and his team handled everything beautifully, and our group had a ton of fun. I heard nothing but positive comments afterwards. We will definitely recommend you to our colleagues."
Genentech

"Excellent show! The actors were fun and interacted well with your company. We will definitely recommend to others. I enjoyed hearing that co-worker laughter!"
American Express
"It was an amazing day… and the team really enjoyed Tools for Schools. It meant a lot to them to help children in the community. There were many teary eyes, including mine!"
IBM
"Amazing! The event was a HUGE success! Everything was perfect – the participants thoroughly enjoyed themselves. I can't say enough about how well it went. The word is already flying around the office about the success of the program and we already have another group thinking about using this program for an event of their own!"
Kronos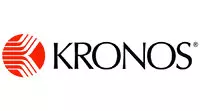 "The hunt was a huge success!! Even this skeptical crowd of mobile app building designers and engineers were pleasantly surprised with the very cool smartphone application and everyone had a really great time! Michael and his team did a terrific job facilitating and the whole event went very smoothly."
Pandora
Questions?
Whether you're a team leader or C-level executive, the success of your company depends on your team. We're here to answer all your questions about employee engagement activities, leadership retreats and other fun team building events. Naturally, wisdom from an industry leader can help make your path ahead way easier. Please contact us – we're happy to help.