Is there a special charity you want to support? Do you have a new team building idea that you'd love to try? Would a custom scavenger hunt in multiple locations around the world interest you? Perhaps you'd like to combine some leadership training + team bonding exercises? During a company retreat? Piece of cake!
Space Requirement
We'll work with you to develop a program that fits your space, and all your other requirements.
Tailoring
When to choose a custom event:
• You want your experience to have a clearly defined focus, for example, a new product launch, a brand activation event, or a trade show engagement tool
• Senior Executives within your company would like specific outcomes from the event
• You want to differentiate this event from previous events you've held
• You're seeking an experience that aligns with your core business messages
• You're looking for a solution that weaves your content throughout the whole event
Event Description
Looking for a custom company team building event for a special conference theme, favorite management book, ideal training model or a unique set of learning outcomes? Whether you're looking to run a custom 1,500 person scavenger hunt, indoors (been there) or support a new cause in your community (done that), we've got your back. Your needs are unique, your team is original and we never take a one size fits all approach at TeamBonding. When our existing programs just don't cut it, we pull out all the stops to help you build a 100% customized program for your team.
TeamBonding has been designing custom company team building events that forge real bonds since 1988, so we have the experience and talent to help you clarify your team building objectives and create a program specifically for your team. Many of our innovative programs originated to meet a specific need of a client. Not sure what to expect? You can focus on launching your next project, while we deliver the rest:
A Dedicated Custom Event Planner
On-site facilitation
Program design and schedule flow
Logistics Management including (but not limited to) coordination with staff, venues, materials, transportation and beneficiaries
Upfront fee structure – an hourly rate or project based pricing
Anywhere in the world with our Global network
Simple, right? Contact us now. Let's talk details!
Rave Reviews From Clients
"TeamBonding was an amazing company to work with. They joined us for a leadership retreat with over 200 people from our hospital teams. The team-building activity was fun, energizing, and had everyone in the room laughing and having a great time. I have heard so much positive feedback from our leaders about the event. They do all of the work and allow the organization to just sit back, participate, and enjoy the fun!! Highly recommended!"
HSHS St. John's Hospital
It was a great time. I have only received positive feedback from my team which is a rare thing. Please let Stuart know we loved it.
TCR2 Therapeutics

We had a great time and I received a lot of positive feedback from the team. They were surprised, had fun and enjoyed participating in multiple activities. Michael was amazing!
Ariat
The feedback has been nothing but positive. I received several unsolicited comments from many people who could not say enough great things about the program and the facilitators. It was definitely a success!
Liberty Mutual Insurance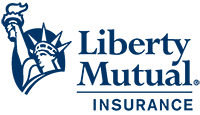 Ben and his team were fantastic yesterday! Thank you so very much for everything!
VCA Animal Hospital

"It was an amazing day… and the team really enjoyed Tools for Schools. It meant a lot to them to help children in the community. There were many teary eyes, including mine!"
IBM
Contact us to tailor this event to your unique needs.
Even with all of the packaged event options we offer, you may need something different. Maybe a special conference theme, favorite management book, ideal training model or a unique set of learning outcomes… We can help.