At the Races
At the Races is an online game designed for small and large teams to experience all the excitement of the race track. No real horse-racing experience required as teams compete to train horses, sabotage rivals and bet on the outcome. Will your team make the most money at the end of six races?
Request A Quote
Event Overview
Compete in teams to train horses, sabotage rivals and bet on the outcome to make the most money at the end of six races.
And they're off..
At the Races is played over a series of six races, with the first being a practice round. Before the game starts, your host will separate players into teams. Each race starts with a short overview of the track and conditions. Using this knowledge, teams move into breakout rooms to strategize together and construct their plan of action.  As people take their actions, a live market displayed on everyone's screen shows constant changing payouts of the horses, and updates of each horse's speed, power, and training  – along with its chance of winning that race.
Players quickly start cheering, placing bets, training, or sabotaging horses! Do you grab a great price early-on, signaling your interest in that horse? OR Do you wait for others to play their hand and dive in at the last minute?
After teams come up with a strategy, your host brings all the teams back into the main zoom room to watch the race and cheer together.  When the race is over, the winning teams are announced, making for a short period of celebration before moving onto the next horse race.
At the Races is a unique online game proving that when teams plan and coordinate their actions together, they are the most successful. Who doesn't like to win?
Event Details
Space Requirement
We deliver this program primarily through Zoom. Players need a laptop or desktop computer to chat and play simultaneously.
Ideal For
Game benefits:
• Quick to learn & fun to play
• Decide how and when to take action
• Collaborate with your teammates to implement individual and team strategy
• Strategize with teammates in breakout rooms
• React to other teams decisions
Tailoring
We are happy to customize this event by incorporating your company message or video into the introduction. Customizations also include naming the horses, products, personalities, or staff of your choice. We also suggest that you provide relevant prizes or incorporate prizes from your own organization to make it more competitive.
Amazing! The event was a HUGE success! Everything was perfect – the participants thoroughly enjoyed themselves. I can't say enough about how well it went. The word is already flying around the office about the success of the program and we already have another group thinking about using this program for an event of their own!
Kronos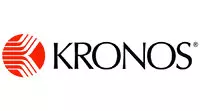 Our Charity Bike Build donation event was a huge success. Matt and his team handled everything beautifully, and our group had a ton of fun. I heard nothing but positive comments afterwards. We will definitely recommend you to our colleagues.
Genentech

Just wanted to let you know that activity was a huge hit! Deric and the team did an amazing job…Very well done.
Sodexo
Our client and the guests LOVED the activity. Paul did an amazing job keeping everyone engaged and entertained.
Corinthian Events
The hunt was a huge success!! Even this skeptical crowd of mobile app building designers and engineers were pleasantly surprised with the very cool smartphone application and everyone had a really great time! Michael and his team did a terrific job facilitating and the whole event went very smoothly.
Pandora
Ben and his team were fantastic yesterday! Thank you so very much for everything!
VCA Animal Hospital

Other activities you may like.
Contact us to tailor this event to your unique needs.
Even with all of the packaged event options we offer, you may need something different. Maybe a special conference theme, favorite management book, ideal training model or a unique set of learning outcomes… We can help.