Reindeer Games – Virtual Racing
Seasonal
Coming Back Fall 2021
You know Dasher and Dancer and Prancer and Vixen, Comet and Cupid and Donner and Blitzen… and now that Rudolph is retired, the Reindeer Games are back!  Everyone can play as these reindeer are fast and hungry. Cheer on your reindeer, laugh with your co-workers, and help decide who leads Santa's sleigh this year!
Request A Quote
Let the Reindeer Games Begin!
Ground-breaking holiday fun even when you can't be together.
It's all fun and reindeer games until someone loses an elf.
In the Reindeer Games, Rudolph has retired and the others are back at their Reindeer Games. In a world of good and bad Reindeer, collaborate with other players to pick a champion, feed her and then race to earn the most presents…or get coal trying. (Real cookies and milk not included.) Will they go faster if you feed them carrots or will you slow down other reindeer by feeding them pudding and sweets?
This remote holiday team building game is a perfect way to bring people together and get them socializing during the holiday season.  If you can't take your team to the track, you can take the virtual track to your team, and what a track it is!  Eight reindeer ready to race and each participant is given 4 reindeer and 1 nemesis to earn the most presents or end up with the most coal.  The real winner other than you, the planner of this unique, holiday activity and your team is the winning reindeer, who will lead Santa's sleigh this year!
This unique holiday racing event is a professionally facilitated interactive game that allows you to have fun in teams – feeding, racing, strategizing after each race in different breakout rooms, but no betting.  Players join up in teams and have plenty of time to socialize and strategize together at their own pace, which makes it ideal for a holiday party or team building activity.
Every 10 minutes a new race is run and everyone comes together to cheer their Reindeer on as they race on the speaker's view of the video platform. Nothing is pre-decided and how players choose what to feed their reindeer and how it affects the outcome of each race.
Looking for a less 'festive' option? At the Races is our flagship horse racing game for large online groups. Compete in teams to train horses, sabotage rivals, and place play-money.
"Playing the game was a great way to reconnect with my team. I felt like we were in the same room!"
Virtual Racing for Your Holiday Party
Space Requirement
We deliver this program primarily through Zoom. Players need a laptop or desktop computer to chat and play simultaneously.
Ideal For
New and different
Family-friendly – no gambling!
Highly social and interactive
Fully hosted 'ready-to-go' event
Customizable for branding or sponsors
Tailoring
An animated story and social game designed for teams, co-workers, and friends to experience all of the fun of playing, laughing, and connecting together over a holiday game even if they are remote. We are happy to customize this event by incorporating your company message or video into the introduction.
"Excellent show! The actors were fun and interacted well with your company. We will definitely recommend to others. I enjoyed hearing that co-worker laughter!"
American Express
Amazing! The event was a HUGE success! Everything was perfect – the participants thoroughly enjoyed themselves. I can't say enough about how well it went. The word is already flying around the office about the success of the program and we already have another group thinking about using this program for an event of their own!
Kronos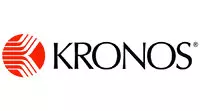 Professional and really engaged with our team! Looked like your chefs love what they do. You can see it and feel it! Our mission and goal were achieved!
Hy Cite

The hunt was a huge success!! Even this skeptical crowd of mobile app building designers and engineers were pleasantly surprised with the very cool smartphone application and everyone had a really great time! Michael and his team did a terrific job facilitating and the whole event went very smoothly.
Pandora
"It was an amazing day… and the team really enjoyed Tools for Schools. It meant a lot to them to help children in the community. There were many teary eyes, including mine!"
IBM
The event was perfect !!!!! Your staff were amazing and engaging. We absolutely loved the activities building up to the Teddy Bear Build. Beyond our expectations.
Boston Scientific

Other activities you may like.
Contact us to tailor this event to your unique needs.
Even with all of the packaged event options we offer, you may need something different. Maybe a special conference theme, favorite management book, ideal training model or a unique set of learning outcomes… We can help.