Bring people together.
In-Person or Online.
Choose from 200+ of time-tested, tried and true Virtual, In-Person, or Hybrid team building activities. Each one designed to enhance communication and build camaraderie.
"Our Executive Team has been receiving great positive feedback from our employees. Virtual Survey Says was a great morale booster and different way for employees to use Zoom to interact, recharge, and have fun for 90 minutes out of the day. Thank you for all your efforts!"
First Databank, Inc.
"The team had an absolute ball!!! Thank you so much for bringing the fun and so much energy to our Virtual Holiday Social. "
PepsiCo
"Thank you very much for making Jeopardy such a fun and celebratory event for our team. I wanted to compliment on your contagious excitement, amazing hosting skills and awesome upbeat music selections. The event was outstanding and everyone had a great time!"
Alexion
"Our Charity Bike Build donation event was a huge success. Matt and his team handled everything beautifully, and our group had a ton of fun. I heard nothing but positive comments afterwards. We will definitely recommend you to our colleagues."
Genentech

"Excellent show! The actors were fun and interacted well with your company. We will definitely recommend to others. I enjoyed hearing that co-worker laughter!"
American Express
"It was an amazing day… and the team really enjoyed Tools for Schools. It meant a lot to them to help children in the community. There were many teary eyes, including mine!"
IBM
"Amazing! The event was a HUGE success! Everything was perfect – the participants thoroughly enjoyed themselves. I can't say enough about how well it went. The word is already flying around the office about the success of the program and we already have another group thinking about using this program for an event of their own!"
Kronos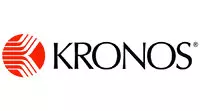 "The hunt was a huge success!! Even this skeptical crowd of mobile app building designers and engineers were pleasantly surprised with the very cool smartphone application and everyone had a really great time! Michael and his team did a terrific job facilitating and the whole event went very smoothly."
Pandora
Raising the Game in 2021!
Corporate virtual team building brings everyone together, no matter where they are.
Our process is simple and transparent.
Explore
Browse our catalog or give us a call.
We can help you select a program to fit your goals, budget, and calendar perfectly.
Select
We can custom tailor to suit your needs.
We help custom tailor your activities to fit your team culture and your intended outcome.
Organize
Choose times that work best for your team.
We handle all of the event details, coordinating between you, the venue, your facilitator.
Enjoy
It's your event too. Leave everything to us.
On the big day, all you have to do is show up. We will coordinate everything. (But you still get to be the hero.)
Finding the right fit is simple
Our easy-to-use filters help you choose from more than 100 fun-filled team activities. With just a few quick clicks, you can find the perfect group activity that will have everyone laughing, learning, and playing together. Start here.
#1
From the opening ceremony to the closing awards presentation, Outrageous Games is the perfect non-athletic entertainment for your company picnic, employee meeting, or annual corporate summer outing.
#2
TeamBonding partners with local children's organizations (such as Big Brothers Big Sisters, Boys and Girls Clubs, etc.), wherever your event takes place, to offer this charitable team building event. This activity will contribute a memorable gift to children who would otherwise never have the joy you experienced while riding your first bicycle.
#3
Based on the popular "Family Feud" game show, this version of Survey Says! is now a Virtual, Competitive, Team Building event! With all of the high-spirited fun and excitement of a live game show, this engaging competition will put remote individuals/teams against each other. Our engaging game show host will present this game show just as you see on TV.
Playing with a purpose.
Where work meets play.
Done right, facilitated team building activities with a purpose can dramatically increase on-the-job effectiveness and job satisfaction for everyone on the team.
Team building pioneers.
Team bonding since 1988.
TeamBonding coordinates team building activities designed for maximum impact on company culture, employee engagement and retention, and job satisfaction.
Facilitated team building.
Experienced professionals.
Our talented event facilitators help you every step of the way with boundless energy and grace. We take care of the details so you can be a part of the events.
Questions?
For more than 25 years, we've been helping teams like yours enhance open communication and build team camaraderie. If you want to rekindle the bonds your team once shared, or you're assembling a new virtual team for the post-pandemic world, we are here to help.