Teams who choose TeamBonding.
From the world's top enterprises to small local companies, we really do have something for everyone. The common thread among our clients? An understanding that even among the most successful teams, there's always room for improvement.











We had a great time and I received a lot of positive feedback from the team. They were surprised, had fun and enjoyed participating in multiple activities. Michael was amazing!
Ariat
Our Charity Bike Build donation event was a huge success. Matt and his team handled everything beautifully, and our group had a ton of fun. I heard nothing but positive comments afterwards. We will definitely recommend you to our colleagues.
Genentech
Just wanted to let you know that activity was a huge hit! Deric and the team did an amazing job…Very well done.
Sodexo
The event was perfect !!!!! Your staff were amazing and engaging. We absolutely loved the activities building up to the Teddy Bear Build. Beyond our expectations.
Boston Scientific
"It was an amazing day… and the team really enjoyed Tools for Schools. It meant a lot to them to help children in the community. There were many teary eyes, including mine!"
IBM
Professional and really engaged with our team! Looked like your chefs love what they do. You can see it and feel it! Our mission and goal were achieved!
Hy Cite
Clients, clients everywhere.
Advertising
AAAA
Advo
AFCP/NANI
Aloysius Butler & Clark
American Association of Advertising Agencies
Arnold Advertising
Channing-Bete
Cramer
Culture22
Euro RSCG
Fort Dearborn
Garfield Group, The
Groupon
Hager Sharp
Hibbert Group, The
Hitwise
ISP Sports
IWCO Direct
Jack Morton Worldwide
Linhart Public Relations
Madden Communications
Meredith Corporation Parenthood Group
Moroney & Gill
Ogilvy
Pop2Life
Positive Impressions
Reed Business Information
Seidler Bernstein
Supercoups
Two Lilies
Wits' End Productions
Consulting
A.T. Kearney
Accenture
Alcan International Network
Alliance Consulting Group
AltaQuest Performance
Altman Vilandrie & Company
Alvarez & Marsal
Ankura Consulting Group
APICS
aPriori Technologies, Inc.
Arcadia Solutions
Arcadis U.S.
Archstone Consulting
Bailey Idea Group Inc.
Bain & Company
Barry Associates
Booz Allen Hamilton
Boston Consulting Group, Inc.
Capgemini
Capitol Services
Centive
Changeworks
Cheil Worldwide
Curious Company
Cutting Edge Entertainment
Darling Consulting Group, Inc.
David Allen Company
Deloitte
Diamond Consulting Group
Diamond Management & Tech.
DTD Beta Nu chapter
Edward Homonoff
EMC Infrastructure Consulting
Engineering & Planning Management
Ernst & Young
ESI International
Experience, Inc
Foliage
geoVue
Gomez, Inc.
Greystone Solutions, Inc.
Groundwater Analytical
Haggett, Longobardi & Co.
Halsall Associates Limited
Hemsley Fraser Group
Hewitt Associates
HNTB Corporation
IIF Data Solutions
Information Services International
Infosys Consulting
Insource Solutions
Institute of Internal Auditors
International Shareholders Services
Keller Williams Realty International
Kelmar Associates, LLC
Ken Blanchard Companies
KFS & Associates
Korn/Ferry International
Kronos Inc.
Landon IP, Inc.
LECG, LLC
LEK Consulting
LexisNexis
ManPower - Department of Employment Services
Marick Group
Maritz
Mazars USA LLP
McKenzie Management
McKinsey & Company
Menon Group
MindShare
Monitor Group
MTF
Navigant Consulting, Inc.
NCCI Holdings
Nielsen Media Research
NORC
OC&C Strategy
OneSource
Palladium
Pennoni Associates
Platinum Admin Services
PricewaterhouseCoopers
PrideStaff
Richardson
Right Answers
Right Management
Ripken Baseball, Inc.
Risk Management
RJ O'Connell Associates
Robert Half Inernational
Russell Reynolds
RV Management
Sage Group
Service Corporation Int.
Shindler Group
Sirva Relocation
Sky IT Group
Spagnolo Gisness & Associates, Inc.
StratX
Systems Source, Inc.
Tac Worldwide
TBM Consulting Group
TechTarget
Tectura
Tefen Management Consulting
The Bowen Group
Third Sector New England
Tower Group
Triumvirate Environmental
Unisys
USMotivation
Yorktown Group
Construction / Manufacturing
AAR Landing Gear Services
ABS Pumps
Accuray
AccuStandard, Inc.
ADS Security
AEP
AGCO
Aggregate Industries US
AlEn USA
Air BP Lubricants
Alaska Waste
Allen Lund Company
Alliance Roofing
Amcor
AMRI, Inc
American Licorice
American Standard
American Woodmark
Americold
Apogee Enterprises, Inc.
Arc International
ARCO Design/Build, Inc.
Arconic
Ardagh Group
Areva
Argento SC
ASTAR Air Cargo
Avalon Bay
Avery Dennison
Awas Aviation Services
BASF
Bath Iron Works
Beazer Homes
Beckman
Becton, Dickinson & Company
Biosite Inc.
Bostik, Inc.
Bovis Lend Lease
BP
Brinks Home Security
Cameron
Cargo Airport Services USA, LLC
Clockwork Home Services
CMI
Comfort Solutions
Community Energy
Corcoran Jennison
CPS Energy Group
Crane Supply
Dakota Supply Group
David Boland, Inc.
Defense Distribution Depot
Depuy Mitek
Depuy Spine
Dig Safely New York
Dresser, Masoneilan
DRS Power Solutions
DynCorp International
Eaton Corporation
Eaton Vance
Engineering & Utility Contractors Association
ESAB
Ethicon
ExxonMobil
Flowerserve Corporation
Fluke Corporation
Freudenberg Building Systems
FW Sims
GE Plastics
GE Transportation
General Cable
General Electric Energy
Gerdau Ameristeel
Goodrich
Graco
HB Fuller
Hendrickson
Hensel Phelps Construction Co.
Hexcel Corporation
Holman Boiler Works, Inc.
Honeywell
Horton Lees Brogden Lighting Design
Houghton Chemical
Hu-Friedy Manufacturing Company
Ignite USA
Industrial Scientific Corporation
International Power America
Irving Oil
ITW Performance Polymers
Jarden Corporation
J. Walter, Inc.
John Deere Landscapes
Johnson & Johnson
Katerra
Kettenbach, LP
Keyspan Energy Delivery
KKM
Lego Systems, Inc.
Liquid Environmental Solutions
Lisi Aerospace
Lydon Millwrights
M.J. Harris
Macdonald Restaurant Repair
Maersk
Maguire Group, The
Masoneilan
Maxwell Technologies
MCR
MD Energy Direct
Mercedes-Benz, USA
Morrison Homes
Mutual Materials
Mutual Oil
National Grid
Nautic Partners, LLC
Nicor Services
Nora Systems, Inc.
NYCOA
Oceanside, Inc
Optical Distributor Group
Pacific Gas & Electric Company
Pacific Scientific
Petalon Landscaping
Philips Lighting
Photo Sciences, Inc.
Procter & Gamble
Profile Products
Raytheon
Reflexite Americas
Saint-Gobain Sekurit
Saipem America
Samet
Santa Fe Natural Tobacco Co.
Scantron Corporation
Schneider Electric
Sherwood Lumber
Shimmick Construction Co. Inc.
Slattery Skanska Inc
Southern California Edison
Southern Company
Spiewak & Sons
Standard Pacific
Stanley Martin
Steelcase, Inc.
Suez LNG NA
Superior Steel Supply, Inc.
Tempur-Pedic North America
Textron Systems
Thermo Fisher Scientific
Timber Trading Group
Truex
Unilever
Univar
US Filter
Vopak
W.L. Gore & Associates
Walter Surface Technologies
Waste Management
Water System Group Inc.
White Cap
Wiley-Blackwell Publishing
Willdan
World Wide Jet
Education
AAA University
Air Force ROTC
Ameritech College of Healthcare
American Student Assistance
Apollo Group, Inc.
Arvin High School
Ashland Preschool Program
Association of American Medical Colleges
Boston College
Boston University
Brandeis University
Bridgepoint Education
Bryant University
Buckingham Browne & Nichols
CA Learning
Corinthian Colleges, Inc.
Chervis Middle School
Delbarton School
Elmira College
Fairfield School
Fremont K-12 Oliveira Elementary
George Washington University
Georgetown University
Georgian Court University
Glen Cove Youth Bureau, City of
Glen Rock High School Music Choir
Graduate Management Admission Council
Harcum College
Harvard Business Publishing
Harvard Business School
Harvard University
Higgins Middle School
Humboldt
Huntsville ISD
Jack Kent Cooke Foundation
Kai Ming School
Larson's Children Center
Lone Star College, Kingwood
Marlborough Young Professionals Network
Massachusetts College of Pharmacy
Massasoit Community College
Miami University
Massachusetts Institute of Technology
Mount Ida College
National Association of Colleges and Universities
New York Institute of Technology
Newbury College
Northeastern University
Onteora Middle School
Plymouth University
Providence College
Public School 29
Regis Learning Solutions
Regis University
Rensselaer Ploytechnic Institute
Rutgers University
Saint Anselm College
Samuel W. Houston Elementary
Sidwell Friends School
School Voyagers
South Shore Charter
St. Joseph's Parish School
Stonehill College
Story Place Preschool
Texas Christian University
The Selva Group
University of California, Irvine
University of California, San Diego
University of South Carolina
UPenn
Walden University
Wardlaw-Hartridge School
Western University of Health Sciences
Westfield High School
Wharton Executive Education
Williamsburg Collegiate Charter School
Winnacunnet High School
Young Presidents' Organization
Entertainment & Sports
NBA
WWE
Food & Retail
AB Longman
Advanced Auto Parts
Altria
Amazon
American Eagle Outfitters, Inc/Aerie
American Crew
American Foods Group
Anheuser-Busch
Ariat International Inc.
Auto Zone
Avon
Blue Apron
BMW Concord
Bose
Boot Barn
Broadway Gourmet
Bruegger's Enterprises
Burger King
Bush Brothers & Company
Campbell Soup Company
Cape Cod Potato Chips
Capitol Candy
Carhartt Inc.
CarMax
Chili's - Pepper Dining, Inc.
Cintas Corporation
Clorox
Computerworld
Concept Salon
Constellation Spirits, LTD
Cumberland Farms
Dansko
Dartmouth Mall
Daymon Worldwide
Diageo
Dorel Juvenile Group
Dr. Pepper Snapple Group
Dunkin Brands
E&J Gallo
Eddie Bauer
Energizer Personal Care
Equal Exchange
Federal Milk Market
General Mills
Gillette
Gourmet Caterers
Gourmet Garden
James Richardson & Sons
J.Jill
Harley Davidson
Hasbro
Healthy Back
Hess
Hill & Markes
HMSHost
Home Depot
Impressions
iParty
Kellogg Company
Kellogg (Kashi)
Kellogg Snacks
Keurig
Key Food Ingredients
Kormax
Kozy Shack Enterprises
Kraft Foods
Kraft
Lehigh Valley Dairies
LifePath Unlimited
L'Oréal
Lush Cosmetics
Macerich Company
Mars, Inc
Masterfoods
McCormick & Company
McDonalds
Mojave Foods Corp
Montesquieu
Munchkin
Nestle
Nestle Purina Petcare
NEW Customer Service Companies, Inc.
Nike
Nordstrom
Ocean Spray
Old Mother Hubbard
Outback
Palmer USA
Patron Spirits Company
PBI Gordon
PCF
Pearson
Pepperidge Farm, Inc.
PepsiCo
Phillip Morris
Phillips North America
Pitney Bowes
Puma North America
Radio Shack
Reckitt Benckiser
Redken 5th Ave/Masello Salon Services
Samsung
Scholastic
Sephora
Shell
Southern Wine and Spirits
Staples, Inc.
Starbucks Coffee International
Subway
Target
The J.M. Smucker Company
The Pampered Chef
The Coca-Cola Company
Tiffany & Co
TJX
Toyota
Tweeter
Under Armour
Unilever
Unishippers
UWG
Vosges Haut Chocolat
Walgreen Co.
Wearguard
Welch Foods Inc.
WellPet, LLC
Whole Foods Market
World Kitchen
Financial
Advance America
Adviser Investments
AE Ventures
AIG SunAmerica Retirement Markets, Inc.
Abry Partners
ADP Wilco
Agora Financial
Aerospace Federal Credit Union
Aimco Central Capital ROC
Allianz Global Investors
Ally Financial
Amdocks
America's First Federal Credit Union
American Express
American Securities Capital Partners
AON
Arch Capital Group LTD
Arvato Finance
Babson Capital Management
Balboa Capital
Bank of America
Bank of Bennington
Bank Hapoalim
Bar Financial
Barnum Financial Group
Bellwether Community Credit Union
Bethpage Federal Credit Union
Black Rock
Blankinship & Foster
BNY Mellon Asset Servicing
Boston Financial Data Services, Inc.
Bovis Lend Lease
Brandes Investment Partners
Bridgewater Associates
Cambridge Associates
Campbell Lutyens & Co. Inc
Campus Credit Union
Capital One
Carlyle Group
Chase Card Services
Citigroup
Citizens Bank
City National Bank of Florida
Columbia Management
Community Preservation
Co-Op Financial Services
Corporate Executive Board
Credit Suisse
CSI Capitol Services, Inc.
Davidson Kempner Capital Management, LLC
D&B US Finance
Devonshire Investors
Dexia Credit Local
DiCicco
Diversified Investment Advisors
Edgar, Dunn & Company
Edwards
eMoney Advisor
Ernst & Young
E*TRADE Financial
Expensewatch.com
Factset Research Systems, Inc.
Fannie Mae
Federal Reserve San Francisco
Fidelity Investments
Fidelity Ventures
Fiduciary Investment Advisory LLC
Firserv Automotive
First Command Financial Services
First Fleet Corp.
Fixed Income Securities
Foster Dykema Cabot
Freddie Mac
GE Capital Solutions
GE CDF
GE Commercial Finance
Genworth Financial
GID Investment Advisors
Goldman Sachs
Grant Thornton, LLP
Harris Bank
Hartford P&C, The
HSBC
Icon International
ING
International Finance Corporation
Intuit Inc.
Investors Capital Corporation
Irvine Company
iStar
ITEX Corporation
JPMorgan Chase
KAF
Key Bank
KPMG
Laminar Direct Capital
MA Credit Union League
MassMutual Financial Group
MasterCard
MBLO
Merrill Lynch
MFS Investment Management
MIT Federal Credit Union
Morgan Keegan
Morgan Stanley
Morgenthaler Ventures
Munimae
Nasdaq Stock Market
National City
NetSpend Corporation
NewClients, Inc.
New York Life Investment Management
Old Mutual
Online Resources Corp
Parente Randolph, LLC
PayPal
Performance Equity Management
Pricewaterhouse Coopers
Prime Alliance
Putnam Investment
Raphael and Raphael LLP
Raymond James Financial Services
Reading Co-Operative Bank
Saxon Capital
Saw Mill Capital
State Street
Stone & Youngberg
Summit Funding Group
Summit Partners
Sun Life Financial
SunTrust
TD Ameritrade
TD Bank North
TD Credit Product Solutions
TIAA-CREF
TransUnion
Towergroup
Treasury Inspector General for Tax Admin
U.S. Bankruptcy Court
UBS
UBS Realty Investors
USSCO
Venture FSG
Visa
VFA
Vitale
Wellington Management Company LLP
Wells Fargo
Westborough Bank
Whittlesey & Hadley, PC
World Bank Corp
Health
Abc Medical
Abiomed, Inc
ACE Surgical Supply Company
Advocate Christ Family Medicine Residency
Affordable Dentures
All Care VNA & Hospice
Aledade
Alere
Amgen Inc.
American Academy of Hospice & Palliative
American Academy of Orthotists & Prosthetists
Medicine
Amicus Therapeutics
AMN Healthcare
Asian and Pacific Islander Wellness Center
Aspen Dental Management
Baptist Outpatient Services
Baxter
Baylor University Medical Center
Biomet 3i
Biosense Webster
Biotage
Boston Medical Center
Boston Scientific
Calloway Laboratories
Cardinal Health
Caremark
Celgene
Children's Hospital
Cigna
Civista Medical Center
Covidien
Crohn's & Colitis Foundation of America
D2Hawkeye, Inc.
Dana-Farber Cancer Institute
DaVita
Dental Associates of Walpole
Derry Medical Center
Draeger Medical Systems
East Bay Therapy
Elizabeth Healthcare
Epitome Bio Systems
Falls at Cordingly Dam, The
Favorite Nurses
FDA
Fresenius Medical Care
GE Health Enterprises
GE Healthcare
Genomic Health
Genzyme Biosurgery
Genzyme
GMP Companies
Goldshield USA, Inc.
Government Center Child Care
Greater New Bedford Community Health
Guidant
Haemonetics
Harvard Apparatus
Haven Life
Hologic
HRI
HRSA
Impulse Dynamics
Independent Armored Car Operators Association
Ivoclar Vivadent
Jackson Labs
Jounce Therapeutics
Kindred Healthcare
LA Best Babies Network
MarCap Corp
Mass Dental
Mass General Revere Health Center
McKesson
McNeil Consumer Healthcare
Medco Health Solutions
Medstar Health, Inc.
Metro West Medical Center
Millipore Corporation
MVP Healthcare
Narragansett Bay Anesthesia
North Shore Medical Center
Novo Nordisk
Optical Distributor Group
Orthopaedic Outpatient Surgery Center
Ozark Anesthesia Associates
Paracor Medical
Partners Healthcare, Inc
Perkin Elmer
Personal Healthcare
Phillips Medical Systems
Physicians Resources
Polar Electro Inc.
Robinwood Endocrinology
Roche Diagnostics
Saint Anthony's Health Center
Sanarus Medical
Sava Senior Care
Siemens Medical Solutions
Smith & Nephew Endoscopy
SOS International
SR Alliance
Sunovion Pharmaceuticals
Stereotaxis
Stryker Orthopaedics
Sturdy Memorial Hospital
The Regence Group
The Selva Group
Thompson West
Tissue Science
Tyco Healthcare
Vanguard Health Systems
Verisk Health
Veterinary Cancer Group
VNA
VSP Vision Care
Wakeforest Animal Hospital
Hospitality & Tourism
Absolute Dental Services
About Face Productions
ABM Janitorial Services
Access Destination Services
Aced It Events
Advantage Destination & Meeting Services
AION Management
AishLA
Albrecht Events
Alem International Management, Inc.
Alliedpra
AMB Property Corporation
American Airlines
American Building Maintenance
American Guest USA
American Hotel Register
AMF Bowling
Aramark
BCD Travel
Best Entertainers
Best of Boston
Bon Fete Inc
Boston Land Company
Boston Movie Tours
Boston Properties
Boston Red Sox
BYK USA
Campbell Lodging
Canberra
Cape Cod Central RR
Cape Codder Resort
Capital Hotel Management
Cappa and Graham
Carr Properties
Central Florida Partnership
Chicago TeamBonding
Cinergi Salon
City of Pittsburg, CA
Cleaning Services Group
Cloud 9 Living
Colette Vacations
Compass View Events, LLC
Concord Management, LTD.
CoreNet Global
Corinthian Events
CoStar Group, Inc
Courtyard by Marriott
Creative Group, Inc.
Crosby Tours
CSI Capitol Services Inc.
CSX International
Custom Adventures
Cuzin' Richard Entertainment Associates
Darden Restaurants Inc./BCD Travel
Design Concepts DMC
Destination Partners, Inc.
Destination Services San Diego, LLC
Destination VP
Destinations by Design
Destinations Orchestrated
Eduventures, Inc.
Ellison Travel
Enterprise
Entertainment Specialists, Inc.
Epiphany Productions
Equity Office
Equity Residential
First Hospitality Group, Inc.
Five Star Quality Care, Inc.
Forrest City
Four Winds Travel
GEP Philly
Global Event Partners
Grand Banks
Granite Properties
Hampton-Newport News Community
Harith Productions
Headline Entertainment
Heritage Festivals
Holiday Inn
Holiday Travel Planners
Homewood Suites Downtown Chicago
Hopple Popple Inc
Hyatt Regency Chicago
John Carver Inn
Kimball Farms Retirement Community
Live Nation
Loews Hotels
LSC Productions, Inc.
Lynam Entertainment
Machine Head
Madison Apartment Group
Massey Services
Marriott International Information Resources
Mary Thornton Events
McKibbon Hotel Management, Inc.
Meetings & Incentives
Metropolitan Meeting & Event Group
Mohegan Sun
Museum of Science
NACE New England
Netherlands Board of Tourism & Convention
New Boston Fund
Newport Hospitality, Inc.
Northland Residential
NXT Event
Ocean Edge
Pacific Hotel Management, LLC
PartyLite
Philly Hops
Port of Los Angeles
PRA Destination Management
Regional Council of Rural Countries
Regional Municipality of York
Ritchie Tours
Royal Caribbean Cruise Lines
Sabre Holdings
Save the Date
Sheraton Harborside Hotel
Showboat Atlantic City
Signature Events
Smash Entertainment
Sodexho IS&T
Spielgestalter
Standard Downtown LA Hotel
Starcite, Inc.
Sullivan Custom Planning, Inc.
Summit Tours
The Bustonian
The Catered Affair
The Mayflower Hotel
The Music Company
Transwestern Commercial Services
Travel Port
Tremont Reality Capital
TVCVB
USA Hosts, LTD
Vibe Agency, The
Warren Country Events
Westin Boston Waterfront
William Bolger Center
Insurance
Aetna
AJG
All Risks, LTD
Allstate Insurance
American Family Insurance
Anthem, Inc.
Arch Insurance Co.
Argo Pro
Aspen Specialty Insurance
Aviva Life Insurance Company
Beazley USA
Blue Cross Blue Shield
Cousin Richard- Liberty Mutual
Electric Insurance Company
Excellus Bluecross Blueshield
FM Global
Genworth Life Insurance Company
Hilb Rogal & Hobbs
Hub International
Humana
Imageright
Insurance Recovery Group, Inc.
John Hancock
Kaiser Permanente
Liberty Mutual Insurance
Massachusetts Mutual Life Insurance Co.
MetLife
Metropolitan Life Insurance Company
Mondial Assistance
New York Life Insurance
One Beacon
Prudential
Safeco Insurance
Society of CPCU
State Farm Insurance
Sylvia Group of Insurance Agencies
Unum
USAA
Wolpert Insurance
Legal
Akin Gump Strauss Hauer & Feld LLP
American Bar Association
Assoc. Of Corp. Council
Baker & McKenzie LLP
Bingham McCutchen LLP
Capitol Services, Inc.
Copyright Clearance Center
Davies Ward Phillips & Vineburg, LLP
Day, Berry, & Howard
Epstein Becker and Green
Fenwick and West
Fish and Richardson
Hastings, Paul
Kirkland & Ellis, LLP
Law Funds, LLC
Marcus, Errico, Emmer & Brooks
McDermott Will & Emery
O'Melveny & Myers LLP
Paul Hastings Janofsky & Walker
Ricketts Harris, LLP
Ropes & Gray
Schulte Roth & Zabel
Sherman & Howard
Shipman & Goodwin
Sokolove Law
Sonnenschein Nath & Rosenthal
Spriggs & Hollingsworth
Sullivan & Worcester, LLC
Vernis & Bowling
Non Profit
Actblue
AIPAC
American Heart Association
BBBS Metropolitan Chicago
Bernstein, Ariana
Calvary Baptist Church
Capitol Hill BID
Center for Effective Philanthropy
ETS
Fairfax County Community & Recreation
Friends Church
Girl Scouts of the USA
Greater Boston Food Bank
Guttmacher Institute
Irish-American Ladies Auxiliary
Knights of Columbus
Lions Club
Marin Community Found.
Mazon
Ministry of Children & Youth Services
National Federation of Independent Business
NEA
PDI
Pequossette Lodge
Physicians for Human Rights
Rosie's Place
Sidecar
Shire, Inc
Sons of Italy
Temple Isiah
United Synagogue of Conservative Judaism
Virginia Housing Development Authority
Wrentham Development Center
Woburn Rotary Club
YJP
YMCA of the USA
Pharmaceutical
Abbott
Abraxis Bio Science
Acerta Pharma
Acorda Therapeutics
Actelion
Aegerion Pharmaceuticals
Alkermes
Allergan
Alnylam Pharmaceuticals, Inc.
Alvogen
American Associated Pharmacies
Amylin
AstraZeneca
Avecia
Bayer
Biogen Idec
Boehringer Ingelheim
Bristol-Myers Squibb
Catalent Pharma Solutions
CVS Caremark Corp
Daiichi Sankyo, Inc
EISAI
Elan, Inc.
Eli Lilly
EMD Chemicals Inc.
Emergent Biosolutions
Endo Pharmaceuticals
Glaxo Smith Klein
HollisterStier Laboratories
Indevus Pharmaceuticals, Inc.
Infinity Pharmaceuticals, Inc.
Johnson & Johnson
Lundbeck Research USA
Marck & Co., Inc.
MedImmune
Merck
Merial
Millenium Pharmaceuticals
Momenta Pharmaceuticals, Inc.
Novartis
Ortho-McNeil Janssen Scientific Affairs
Parexel International
Perceptive Informatics
Pfizer Animal Health
Pfizer
Pharmaceutical Strategic Initiatives, LLC
Pharmacyclics
PRA International
Salix Pharmaceuticals
Sanofi-Aventis
Sepracor, Inc.
Shire Pharmaceuticals
Sirtris Pharmaceuticals
TAP Pharmaceutical
The Medicine Company
Tibotech Therapeutics
Transform Pharm.
Vertex Pharmaceuticals
Wyeth
Technology
Activision
ActriCure
Adobe Systems
Afero
Airbus Americas, Inc.
Alphaserve Technologies
American Honda Motor
Analog Devices
Accurint
ACI Worldwide
ACL Services
Acquia
Adaptive Engineering
Advantech Corporation
Airlines Reporting Corporation
Airline Tariff Publishing Company
Akamai Technologies
Akibia, Inc.
Altera
Amdocs
AMI
Apple
Applied Science Assoc.
Apptio
Apttus
Arbor Networks
Archerpoint
Arrow Electronics
Attivio, Inc.
Avanade
Avectra
Avid Technology
Bactes
Bayer CropScience.
BBN Tech.
BEI
Big Machines
Blackboard Global Services
Blitz Media
BMC Software
Borland Software
CA, Inc.
CACI
Calix
Carney, Inc.
Chordiant Software
Ciena
Citrix Systems
CNT, Inc.
Cognizant
Concurrent
Condon Devices
Consumer Electronics Assoc.
Corporate Tech Inc.
Covario, Inc.
Data Innovations
Data Systems & Solutions
Dell EMC
DCLI LLC
Delphi Technology, Inc.
Delta Air Lines
DHL
DiTech Networks
Dot Hill Systems
DRS Technologies
E2Open
Ebay
Edge Dynamics
EFI
Emerson Process Mgmt
EOD Technology
Exit 41
Facebook
Facet Biotech
Federal Aviation Association
FedEx
Finisar
FirstCom Music
Fiserv EFT
Flometrics
Form Factor
Fujitsu
GE Aviation
GE FANUC
Genentech
General Dynamics Information Technology
General Electric
Glassdoor
GoDaddy
Google
Halliburton
Health Technology Exchange
Herman Pro AV
Hewlett Packard
Hoerbiger Compression Technology
IBM
Illumina
Indeed
Infogix, Inc.
Info Services and Technologies, M.I.T.
Ingram Micro
Integrated Archive Systems, Inc.
Intel
Intrasystems
Intuit
Iron Mountain
JDSU
Juniper Networks
Key Information Systems
Komax Systems York
L-3 SSG
LG Electronics
Life Technologies
Lionsbridge
LinkedIn
Lockheed Martin Corp.
MARKEM
Market Dynamics
MaxIT
McAfee, Inc.
Microsoft
Mid America Computer Corp.
Molex
Monster Cable Products
Myspace
Netflix
nGenera
Noldus Information Technology, Inc.
Northrop Grumman
Numonyx
OCB Reprographics
On Line Computers
On Process
OpenWave Systems
Oracle
Oxford Global Resources
Paciolan
Parametric Technology Corporation
Parker Hannifin
PGP Corporation
Philips Advanced Metrology Systems
Philips Consumer Lifestyle
Pointsec Mobile Technologies
Poke
Progress Apama
Quote Wizard
Rapid7
Redwood Software
Reprise Media, Inc.
RSA Security
Safenet, Inc.
Salesforce
SAP Software Solutions
SAIC
Securitas
Shared Information Management Services
Siebel Systems
SkillSoft Corporation
Softmart
Soft-pak
SolarReserve
Sonic Software
Sony Electronics, Inc
Sun Microsystems
Sungard
SureScripts
Symantec
Sysco Corporation
Telelogic
Teletrol Systems, Inc.
Teradyne, Inc.
Tesla
Tessella, Inc.
Test Advantage
Texas Instruments
Thermo Electron Corporation
Tobii ATI
Twin Oaks Software
Uber
United Technologies Corp.
VeriSign, Inc.
Versatrans Solutions
Vision Solutions
Voltaire
WorldWinner
YellowBook
York Region IT Services
Zynx Networks
Telecommunications
Actix, Inc.
Adaptive Insights
Agilyx North America
American Tower
Ascendent Telecommunications
A&E Television Networks
AOL
Applied Micro Circuits Corp.
Armed Forces Communications and Electronics
AT&T
Calibre Systems
ChoiceStream
Cingular Wireless
Cisco
CNN
Comcast
Communispace Corporation
Cox Media
Cricket Communications
DirecTV
Disney & ESPN Media Networks
Dobson Communications Corporation
Embarq
ESPN
FPL Fibernet
Free 411
GHR Communications
iBasis
InterCall
LogMeIn
Mobile Solution, The
Motorola
MTV Research
NBCUniversal
NextLink
Nickelodeon Digital
Nimsoft Corporation
Nokia, Inc.
North American Telecom Dealers (NATD)
Ortronics/Legrand
PanAmSat
Protus
Sirius Satellite Radio
Spirent Communications
Starent Networks
SoundBite, Inc.
Thinking Phones
T-Mobile
Turner
Universal Pictures
US Cellular Corp.
US TelePacific Corp
Valassis
Verizon
Virgin Mobile USA
VoiceBase
Volt Workforce Solutions
WorldCell
XO Communications
Yankees Entertainment & Sports Network, LLC
Sign up for tips on crafting the perfect team.
Less drama? Greater productivity and job satisfaction? Yes, you really can make an impact, and TeamBonding is here to help. Subscribe to our blog for useful tips, tricks and insights.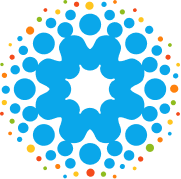 Create Your Free Account
Get exclusive access to new programs from the TeamBonding Lab, save your favorite ideas, and track your upcoming events.
Already have an account? Login