Corporate Volunteering Made Easy
TeamBondingCSR is your comprehensive corporate volunteer management team, providing employee volunteer programs that empower your team to surpass social impact goals. With seamless execution, comprehensive tracking, and a tailored plan perfectly aligned with your company values, you can make a meaningful difference in the world with ease and purpose.
Make a real impact, virtually or in person.
If you're looking for the smartest way to meet your company's social impact goals, you've come to the right place. Corporate volunteering is a great way to support and encourage employees to give back within their communities. From one-time events to full turnkey solutions, we have you covered.
Think of our TeamBondingCSR division as a very close relative of TeamBonding. Same values. Same cultural DNA. Same team building superpowers. Which is why we're able to manage employee volunteer programs for Fortune 500 companies, organizing team volunteering opportunities for over 100,000 employees per year.
How to do more without doing less.
It seems every company that engages us wants to make a meaningful difference in the world around them. But everyone gets stuck trying to figure out how to actually make this stuff happen without pulling vital resources away from the day-to-day work.
Who on your team will head up that new volunteering initiative? Where will they find the time? Will you need to staff up? The short answer: let TeamBondingCSR take the lead, and you'll find that doing the right thing has never been easier.
Clients love TeamBonding.










Our Charity Bike Build donation event was a huge success. Matt and his team handled everything beautifully, and our group had a ton of fun. I heard nothing but positive comments afterwards. We will definitely recommend you to our colleagues.
Genentech

The event was perfect !!!!! Your staff were amazing and engaging. We absolutely loved the activities building up to the Teddy Bear Build. Beyond our expectations.
Boston Scientific

"Excellent show! The actors were fun and interacted well with your company. We will definitely recommend to others. I enjoyed hearing that co-worker laughter!"
American Express
Our client and the guests LOVED the activity. Paul did an amazing job keeping everyone engaged and entertained.
Corinthian Events
Today was an awesome event! Our employees loved it! Paul was amazing! Thank you very much for the organized chaos! C'mon Down - Love it!"
LPSI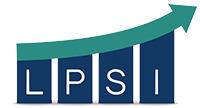 We had a great time and I received a lot of positive feedback from the team. They were surprised, had fun and enjoyed participating in multiple activities. Michael was amazing!
Ariat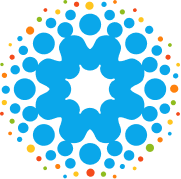 Questions? Need a quote?
Contact us to get started.
Call now 1-888-398-8326 or email
[email protected].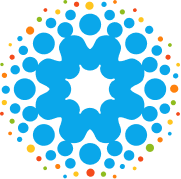 Create Your Free Account
Get exclusive access to new programs from the TeamBonding Lab, save your favorite ideas, and track your upcoming events.
Already have an account? Login