Build-It-Yourself Corporate Volunteering Kits
Corporate Volunteering Made Easy
Sometimes you don't need event management or a facilitator.
Would you like to create your own one-of-a-kind event? TeamBondingCSR can help there, too. The process is super easy – simply select your team activity, then choose a nonprofit you'd like to support. We can ship your all-inclusive donation kits to a single location. Or if you're planning a virtual event, we'll send your corporate volunteering kits out separately to individual team members.
Our Build-It-Yourself Volunteer Kits provide you with everything you need to confidently run an engaging team building volunteer event. We also coordinate any and all logistics with your designated nonprofit. As with most things in life, success isn't a matter of luck – it's all about the planning.
Our Employee Volunteer Programs
Our unique volunteer events offer 60+ minutes of hands-on virtual, hybrid or in person volunteering for your team. Each event has been created hand-in-hand with our nonprofit partners to empower your team.
More ways to make a difference.
Clients love TeamBonding.










I have to say Kevin was absolutely OUTSTANDING. He is truly gifted in his presentation, engagement of the people, he's funny and everyone just raved over him—top notch!
Sanofi
Ben and his team were fantastic yesterday! Thank you so very much for everything!
VCA Animal Hospital

Our Charity Bike Build donation event was a huge success. Matt and his team handled everything beautifully, and our group had a ton of fun. I heard nothing but positive comments afterwards. We will definitely recommend you to our colleagues.
Genentech

"It was an amazing day… and the team really enjoyed Tools for Schools. It meant a lot to them to help children in the community. There were many teary eyes, including mine!"
IBM
It was a great time. I have only received positive feedback from my team which is a rare thing. Please let Stuart know we loved it.
TCR2 Therapeutics

"Excellent show! The actors were fun and interacted well with your company. We will definitely recommend to others. I enjoyed hearing that co-worker laughter!"
American Express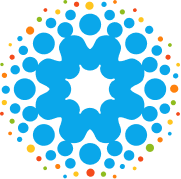 Questions? Need a quote?
Contact us to get started.
Call now 1-888-398-8326 or email
[email protected].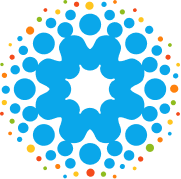 Create Your Free Account
Get exclusive access to new programs from the TeamBonding Lab, save your favorite ideas, and track your upcoming events.
Already have an account? Login