Are you planning some outdoor team building activities? Plan ahead and be successful without the stress that comes with preparation.
Before you get started, consider the following:
1. What are your goals for the day's activities?
What do you want to accomplish? Does your team need to brush up on their communication skills? Do you have new hires that are trying to get acquainted? Figure this out so that you can choose the team building activities that will be most beneficial for your team.
2. What is your budget?
Finding a free space outdoors might be easy for some but for others, a challenge. A suggestion would be to research public parks in your area with enough room to fit your team. Keep in mind you may need to spend a little for equipment that may be needed for your activity. Also, food and water might be something to consider. Stay under budget and stay away from stress!
3. How does your team plan to stay "bonded" once the activities are over?
Don't let this be just one day of fun. Take your new skills back to the office to maximize results. In addition to this plan more activities for the future. Try not to stop your team building efforts!
Once you have answered the essential questions above, you can move on and plan the day!
Your Team Building Checklist…

1. Where will it be?
A very important question in all of this is: where are your team activities going to take place? You need to put some real effort into finding a sufficient space for participants. Keep in mind that you need enough room for everyone to be comfortable because too little a space could ruin the activities. Too much space wouldn't hurt but make sure you have the budget to cover it. Being outdoors can also send other challenges your way. Have a rain date!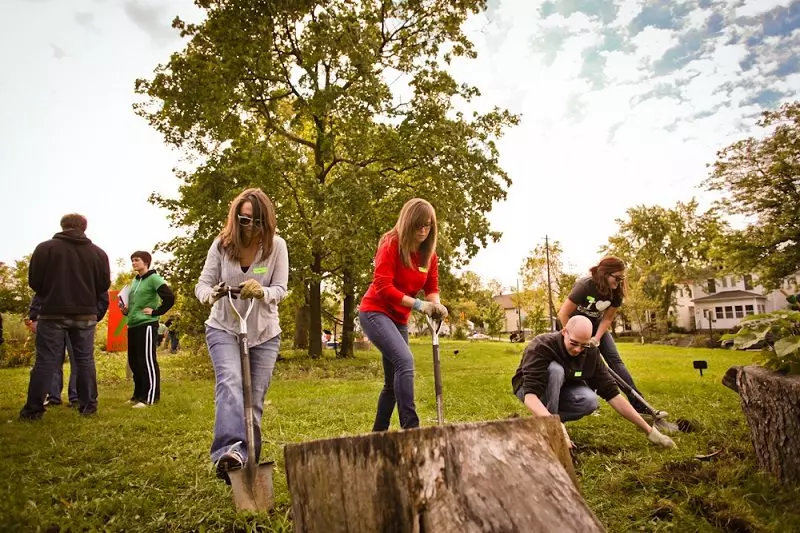 2. Who is going?
Who is interested in participating in these activities? Is it mandatory everyone goes? Plan for this ahead of time so that people won't be left out. Make sure that you have enough people willing to join so that teams are fair and have enough members. Team building activities with a small crowd won't be as beneficial as everyone being there together.
3. When is it?
Timing is everything. Set a date and figure out how long the activities run for. This will depend on which ones you choose. If you plan to go out on a lunch break make sure that proper coverage will be available.
4. How will you get there?
Transportation plays an important role here. Will you be walking, driving, or taking public transportation? Make sure that whichever method you choose, it will accommodate everyone joining.
5. Equipment for activities?
Depending on which team building activities you choose, you may need some equipment. Being outdoors gives you the freedom of an open area so take advantage of this! Bring items that are easy to transport and to ensure fast clean up.
6. What about…
Food/water? Being outdoors in some parts of the country might make for a hot day. Designate someone to bring snacks and water to stay nourished and hydrated if you expect to be in true summer weather.
Bathrooms? You'll want to make sure you have access to at least one rest room. Everyone will thank you.
Shade? A suggestion would to be have a shady cool spot to rest, if you can! You can use this space for a break if you are doing an all day event. This is also an ideal spot to gather and talk about the activity before you start and after to recap.
Use this checklist again and again and share with others who might need to kick start their outdoor team building activity!
Remember: "Teamwork makes the dream work" -John C. Maxwell

Header image credit: Ames247
Plays well with these activities...