Integrity
Integrity is a competitive team building program featuring a customized combination of  team challenges that highlights Integrity including: Hot Footing, Storytelling, Pipeline, Ninja Balance and Structural Balance. With only 20 minutes to solve each task, communication, leadership, and teamwork are all tested to the max.  Unlike ordinary 'run of the mill' problem-solving exercises, Integrity breaks new ground by introducing a revolutionary new game dynamic where both the team, and 'referee' are scored on their performance.
Request A Quote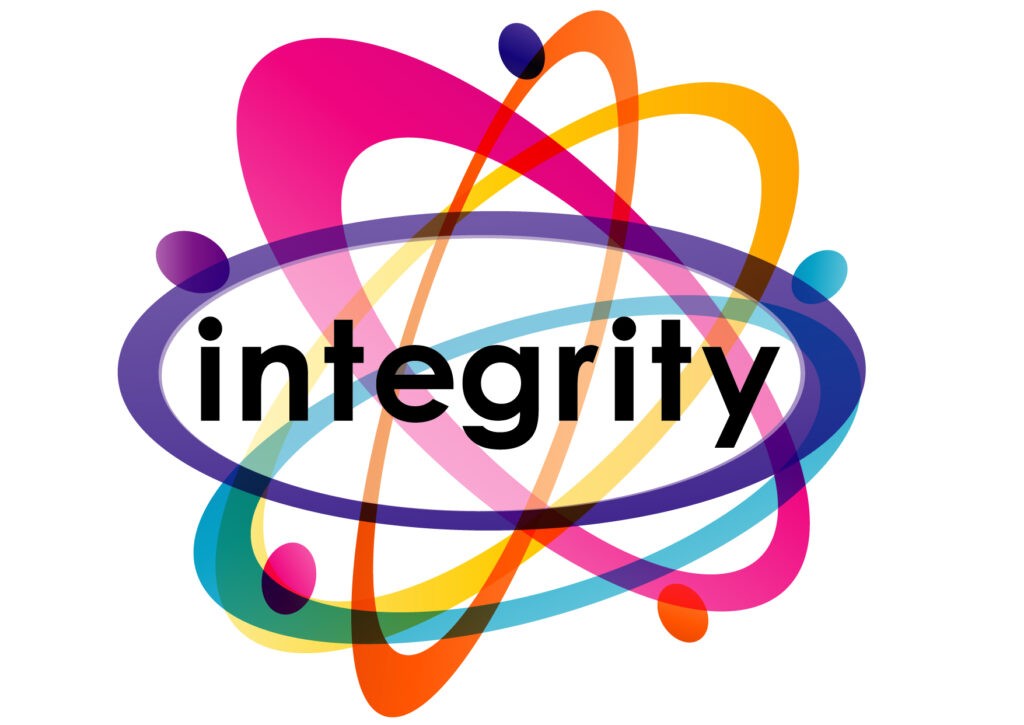 Event Overview
A Unique Series of Team Activities with a Powerful Message of Integrity
Integrity offers an engaging platform where participants analyze communication, fine-tune leadership skills, develop agile teams, and highlight individual personality traits. The subtle underlying business message, gradually revealed through the course of the game, encourages participants to view the world from the perspective of their colleagues, customers, and suppliers.
At the start of each task, one member of the team drops back from his or her team to referee the other team. Once time is up, that team member scores the team according to seven performance criteria and the team scores the referee based on their perceived fairness. Each team also holds five 'Integrity Stones' to award to the referee at their discretion.
After a mind-bending rotation of five physical conundrums, teams declare their total hard-earned score sheets plus any 'Integrity Stones' they've received and the winners are revealed.
CSR IMPACT: The ingenious, tactile task equipment for 'Integrity' is handcrafted in workshops offering gainful employment for people with disabilities in Bavaria, Germany.
Event Details
Space Requirement
The integrity team building challenge for adults can be done as an indoor or outdoor activity but either way, we will need a large and private function space with a round table for each team, as well as 4 large rectangular tables at the front of the space for challenge materials. Chairs for each participant are optional. Keep in mind that we will need a substantial amount of open space for the teams to complete the various challenges and plan your venue accordingly. If the group is larger than 50 people we will also need a microphone and speaker setup, and suggest a riser for a stage area.
Ideal For
This integrity team building challenge is perfect for groups looking to:
Increase effective communication
Explore values
Promote cross-functional cooperation
Improve problem-solving
Unify the group
Tailoring
As with all TeamBonding events, we are happy to customize this integrity team building challenge for adults by incorporating your company message into the introduction and debrief.
Our Charity Bike Build donation event was a huge success. Matt and his team handled everything beautifully, and our group had a ton of fun. I heard nothing but positive comments afterwards. We will definitely recommend you to our colleagues.
Genentech

"It was an amazing day… and the team really enjoyed Tools for Schools. It meant a lot to them to help children in the community. There were many teary eyes, including mine!"
IBM
The hunt was a huge success!! Even this skeptical crowd of mobile app building designers and engineers were pleasantly surprised with the very cool smartphone application and everyone had a really great time! Michael and his team did a terrific job facilitating and the whole event went very smoothly.
Pandora
We had a great time and I received a lot of positive feedback from the team. They were surprised, had fun and enjoyed participating in multiple activities. Michael was amazing!
Ariat
I have to say Kevin was absolutely OUTSTANDING. He is truly gifted in his presentation, engagement of the people, he's funny and everyone just raved over him—top notch!
Sanofi
I heard only great things about the Art Heist! Everyone was interacting and working together. Seemed really into it and having fun!!
Mohegan Sun
Other activities you may like.
Contact us to tailor this event to your unique needs.
Even with all of the packaged event options we offer, you may need something different. Maybe a special conference theme, favorite management book, ideal training model or a unique set of learning outcomes… We can help.