Crescendo
Inspire unity and cooperation by transforming your team into a string orchestra in less than one hour! 
Request A Quote
Crescendo harnesses the power of music to help teams bond and achieve the seemingly impossible. Most individuals could not learn to play an instrument in under an hour but together as a collective group with the right leadership and everyone focused on a common goal, it is possible. Music enhances learning and the release of dopamine to create feelings of elation and positive thinking. An incredible music-related team building game with a lasting memorable impact.
Time Needed
45 min - 1 hour
Space Requirement
We need a large space in a private, sound-proof conference room and a chair for each participant. Team tables are optional. We will also need a stage area at the front of the room. If the group is larger than 50 people we will need a microphone and speaker setup, and strongly suggest a riser for an elevated stage.
Ideal For
This event is perfect for groups looking to:
Increase communication
Improve attitudes
Learn a new skill
Share the experience music
Align organizations
Tailoring
As with all TeamBonding events, we are happy to customize this music-related team building game by incorporating your company message into the introduction and debrief.
Event Description
In Crescendo, teams learn to play as a string orchestra in less than one hour and our unique approach generates amazing results, even when participants have no previous musical experience. The event commences with participants listening to a rendition from the instructors. Uplifted and inspired, they are then told they will soon be playing together as one!
Disbelief soon turns to intrigue as instructors assign each person a classical string instrument – either a violin or a viola. Participants are guided through a practical lesson of the basics of playing. They then learn a part for the final composition, then with the accompaniment of a bespoke backing track, the two sections come together to make beautiful music.
Few individuals can learn to play classical music in under an hour, but a team of people working in synergy can. In today's fast-paced, ever-changing business climate it is vital that team members are able to quickly adapt their skills to maintain the effectiveness of the team, allowing them to both act and react with optimal speed and efficiency. Teamwork and communication skills are paramount and Crescendo teaches these skills and more in an experiential learning scenario for lasting results.
Rave Reviews From Clients
"I wanted to thank you for everything – our team LOVED the Crescendo program!!"
NBCUniversal
The hunt was a huge success!! Even this skeptical crowd of mobile app building designers and engineers were pleasantly surprised with the very cool smartphone application and everyone had a really great time! Michael and his team did a terrific job facilitating and the whole event went very smoothly.
Pandora
I have to say Kevin was absolutely OUTSTANDING. He is truly gifted in his presentation, engagement of the people, he's funny and everyone just raved over him—top notch!
Sanofi
It was a great time. I have only received positive feedback from my team which is a rare thing. Please let Stuart know we loved it.
TCR2 Therapeutics

Today was an awesome event! Our employees loved it! Paul was amazing! Thank you very much for the organized chaos! C'mon Down - Love it!"
LPSI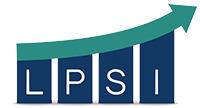 The feedback has been nothing but positive. I received several unsolicited comments from many people who could not say enough great things about the program and the facilitators. It was definitely a success!
Liberty Mutual Insurance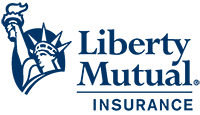 Contact us to tailor this event to your unique needs.
Even with all of the packaged event options we offer, you may need something different. Maybe a special conference theme, favorite management book, ideal training model or a unique set of learning outcomes… We can help.