If you're looking for a way to spice things up and have some fun while improving your team's skills, a corporate event is exactly what you need. Though they may just seem like a fun excuse to get out of work, corporate events can be greatly beneficial to your organization and teams. With the right corporate event ideas, you and your team can have fun while strengthening your bonds.
In this blog, we're going to cover why you should consider planning corporate events, as well as plenty of unique and enjoyable corporate event ideas for teams. Whether you and your team love outdoor parties, mystery challenges, or charity events, this blog will have plenty of event ideas for you and your team to consider. 
How Work Events Can Transform Your Team
First, let's cover why you should consider making time for a work event. Many people assume that these events are all for fun and don't bring any benefits to your business, but that is not the case. In fact, work events can help you transform your team and better your business. Here are some of the benefits of work events. 
Recognize Employees and Celebrate Success
Work events are a perfect way to recognize employees and celebrate their successes. Recognition may be something that is lacking in many workplaces, but it is incredibly important to employees and their performance. A Workhuman-Gallop survey found that employees who get recognized are more engaged, productive, connected, and less likely to leave. 
Beyond the business benefits, you also should be recognizing and celebrating your employees simply because they deserve it. They work hard all year long to make your business successful, so they deserve some recognition for all their hard work. If you treat your employees well and show them that you genuinely care, they will be better and happier employees that bring more value to your organization.  
Take a Break From Work and Have Fun
Another way the work events can be beneficial to your teams is by giving them a break. That sounds counterintuitive, but giving your teams a break to relax and have some fun can energize them. 
Again, your employees work long and hard every day. All that work and stress builds up over time, and people need a break. If not, they can end up burnt out, which can lead to lower performance and high turnover. But if you give them a chance to relax, have some fun, and bond with their fellow employees, you can avoid burnout and instead motivate your employees to do even better.
Work events are also a great way to support employee mental health. The mental health of your employees is very important, and as mentioned above, poor employee mental health can have negative consequences to your business. It's better to be proactive and support your employees' mental health, like with fun and engaging work events. 
Casual Interactions and Team Bonding
Work events are also a perfect chance to let you and your team casually interact with each other and bond. They may seem insignificant, but casual interactions and team building can have a huge impact on your team dynamics. 
If your team interacts with each other, are friends, and have good rapport, they are much more likely to be good team members. They will be more willing to cooperate, work together, and support their fellow team members. Those things all translate into a more productive, engaged, and motivated team, which can help you more quickly achieve your goals. 
On top of that, it can also help make your workplace a healthier environment. No one likes going to a workplace that's gossipy, toxic, or mentally draining. 
If your employees are comfortable with talking to each other, working together, and are generally friendly, your workplace is going to be much more enjoyable for everyone there. That's a huge benefit, as having a welcoming environment can help boost productivity, engagement, and more while also decreasing turnover. 
Fun Corporate Event Ideas
Before covering some fun corporate event ideas, let's spend a little bit more time on why it is important to engage employees through the use of corporate events. These events can have a multitude of benefits for you, your business, and your employees, so it's essential you understand why they are so important.  
It should come as no surprise that engaged teams are more productive than unengaged teams. A Gallup report found that engaged teams are 21% more profitable. And one of the best ways to engage your employees is with corporate events. These events can keep your employees energized, focused, and motivated, all while improving their skills like communication and problem solving. 
Another interesting stat is that, according to a Hubspot report, 40% of remote employees miss spontaneous interactions in the office. Those interactions may not seem that important, but they play a big role in team cohesion and communication. With the right work event ideas, you can give your employees an opportunity for spontaneous interactions and relationship development. 
Now that you understand why corporate events are essential and how they can help you engage your team, let's move onto fun and unique ideas for corporate events. Coming up with ideas for your next corporate event is often the hardest part, but don't worry; we'll provide plenty of corporate event ideas for you to consider using and get inspiration from. 
Outdoor Corporate Event Ideas
When the weather is nice, there's nothing better than getting outdoors and enjoying some sunshine. Outdoor corporate events are a great opportunity to get some sun, spend time with your coworkers, and have some fun. Here are a few ideas for outdoor corporate events.
Scavenger hunts are a fun and exciting choice for a corporate event. They give your team a chance to enjoy the outdoors while also working together with their team members on a fun game. We offer a multitude of scavenger hunt events, such as the Amazing Race Scavenger Hunt or the Mad Dash Scavenger Hunt. 
Office Olympics is another great choice for a corporate event. This is a classic event that has been done for years, but it's still popular for a reason. Our Outrageous Games is the perfect opportunity to play some fun games, get competitive, and boost company morale. Nothing beats getting outside for some old fashioned fun. 
Charity Corporate Event Ideas
Another option for corporate events are charity events. We all want to feel like we're making a difference, and these events give you and your team a chance to directly make a difference in the world and your local community. 
For example, our Clean Water Connection involves you and your team building water filters to help provide people with clean water for years to come. The event involves various activities around the importance of access to clean water, culminating in water filter building. 
We also have a Bikes for the Biosphere event, in which you and your team will build and donate bikes for local community centers. This event helps give community members a green transportation option and places a focus on environmental protection.  
Mystery Corporate Event Ideas
If your team is full of problem solvers, then a mystery focused corporate event might be perfect for you. These events focus on solving some sort of mystery using your teamwork and communication skills. You can develop your team's skills, all while having fun and solving a mystery. 
The Mystery Bus for example takes your team all across a city/area of your choice as you visit interesting destinations and solve a mystery. You can sit back and enjoy the ride with your team as you try and untangle the mystery unfolding. 
Murder Mystery Dinners have been around forever, but they are a great choice for a corporate event. You can enjoy a meal with your team while attempting to solve a murder mystery, giving your team an opportunity to work on their communication and problem solving skills.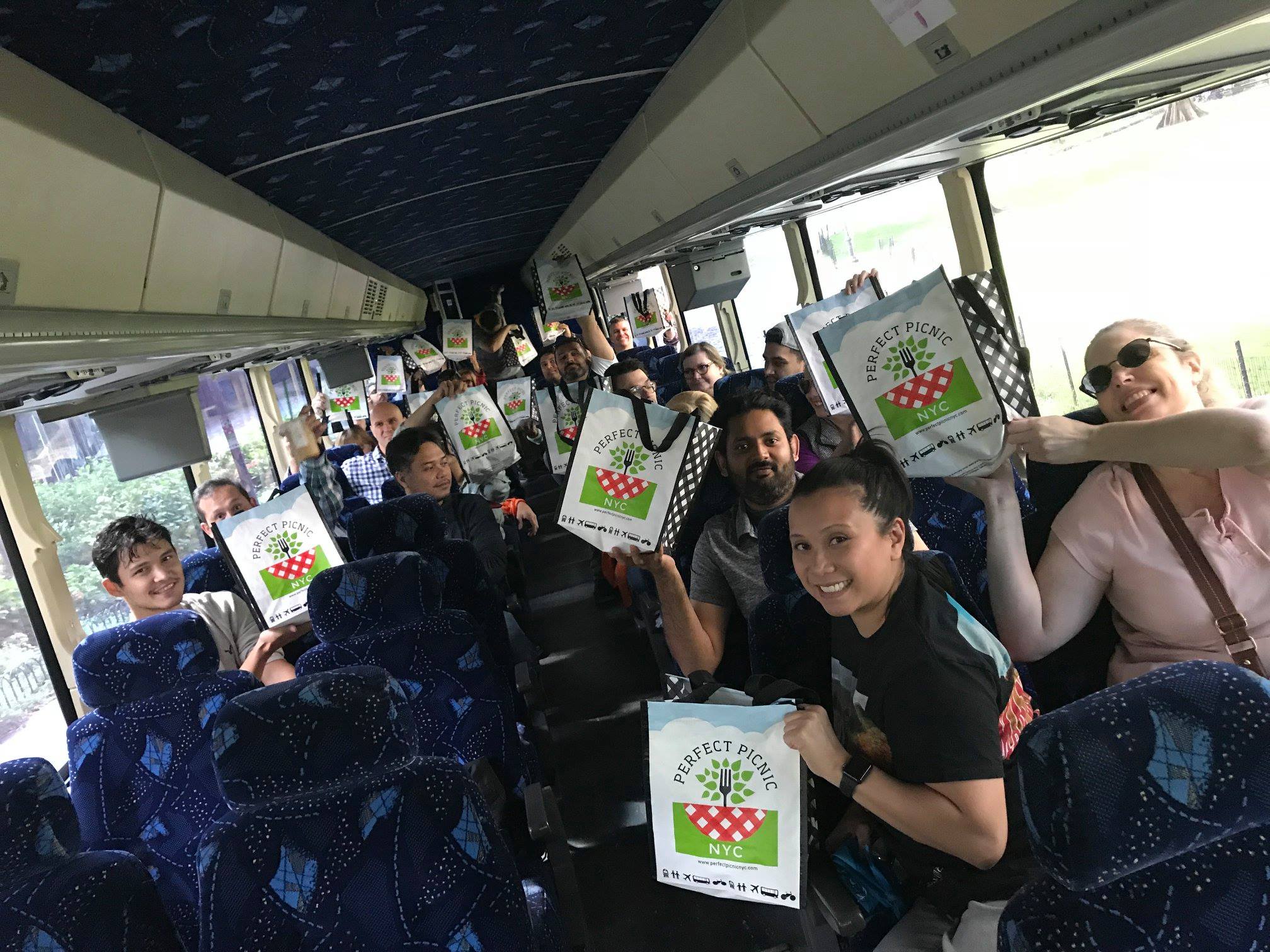 Culinary Corporate Event Ideas
Who doesn't love a good meal? Your team is sure to enjoy a fun and exciting culinary event. Though they may seem like all fun, these events can boost morale, improve communication, problem solving, and more. 
Our Food Truck Challenge event gives your employees the chance to create their own food truck. This event is fun, but more importantly, helps employees build relationships and boost their creativity. 
And if drinks are more your thing, consider Team Mixology. Cut loose and have some fun by creating your own cocktails with your team. You can make it competitive by adding a competition and some rewards too.
Virtual Corporate Event Ideas
Even though all of your employees aren't in location, you can still put together a fun and engaging corporate event for them. In 2023, there are tons of options for virtual corporate events. 
Our Virtual Casino Night is a perfect choice for a virtual event. With a professional dealer and live table, now your group can enjoy a high-quality virtual gaming experience. Let them choose Blackjack, Roulette, Craps, Poker, a Money Wheel table and more for their virtual casino night. With this event, you can improve teamwork and have some fun, no matter where your team members are. 
And if you have employees at home and in the office, there are hybrid events too. At the Races is a hybrid event where your team can have fun betting on simulated horse races. This event is a perfect chance to forget about work, have some fun, and boost morale. 
Build a Better Team with TeamBonding
Corporate events can help your business achieve your goals. With these events, you can boost morale, increase engagement, motivation, productivity, retention, and much more. You can keep your employees happy, driven, and ready to work. 
When it comes to corporate events, there is no better choice than TeamBonding. We have been doing corporate events for over 20 years and have a huge selection of events for you to choose from. We are here to help you and your team excel, so get in touch with us today.