Virtual Casino Night
Using the latest technology,  a live table, and a dealer – we recreate the casino night experience for your team! Join in on the fun for your own team Casino Night and play Blackjack, Roulette, Craps, a Money Wheel table, and Poker. Remotely play with colleagues, clients, or friends all while interacting with a live dealer.
Request A Quote
Event Overview
Get ready to go all in with a Casino Night experience!
Play all the top casino games with your very own live dealer!
Your guests can join a Blackjack, Roulette, Craps game, or a Money Wheel table remotely and play with colleagues, clients, or friends while interacting with a live dealer. Each player is given the same amount of starting chips to begin. They start to play at the table of their choice and can even move from one table to the other to try different games during the event. In the end, we can total up the total chip count for each person to determine your winners.
We use a blended model with proven online technology and a live table and dealer to recreate the casino night experience for remote guests so they can play from home, office, or anywhere they would like. We work with you to set up the casino night and make sure you have the right combination of tables for the best experience for your guests.
You can have one or more casino tables including blackjack, roulette, or the money wheel and even craps (venue rental required for craps) with fun, engaging dealers. Our Pit Boss will manage the evening and make sure everyone gets on a table and has a great time.
Check out more Casino game options below!
If you want a more specific casino night, choose between Three Card Poker, or Virtual Horse Race.
Three Card Poker
Impress your guests by c
ustomizing your table with guest names, backgrounds, and even a logo or image of your choice!
Choose this Casino LITE option – Three Card Poker, where the Dealer must have Queen or higher to play. Personalize your experience with custom backgrounds using virtual green screens and our team will even customize the table with personalized player name tags and a logo/image of your choice! Each player will have their chips and digital name presented on the table. Players then have the allocated time to accumulate as many chips as possible in the hope of winning at the end of the event.

Virtual Horse Race
This Virtual Horse Race is like no other, pushing you to the edge of your seat, this exciting virtual experience will be sure to get you cheering at your chosen horse during every race!

After joining a Zoom call with up to 15 guests per table,  all guests will be assigned $300 of fun-chips to play with. After an exciting introduction to the odds involved in all the 8 horses, guests will have the opportunity to place their bets on one of these.
With all bets placed and the horses raring to go, it is time for the race! After lots of exhilaration from all the guests, the horses finish the race, and the scene changes to the 'winners screen' shown below.
Tailor this event by choosing your favorite race course background, or even name your own races. Personalize it with your company logo on the racing table or a favorite image.

Event Details
Space Requirement
We deliver this program primarily through Zoom, or we can use another platform of your choice.
Ideal For
This event is perfect for groups looking to have a fun, interactive virtual experience.  By providing live dealers, interaction and fun are just like a live casino experience. Great for networking, team building with colleagues, friends, and providing clients with a shared experience.
Tailoring
We work with you to set up the casino night and make sure you have the right combination of tables for the best experience. If you want to add more of a competitive aspect, you can add in some gift cards for prizes.
"The event was a hit. Ben and all of your other staff were GREAT! They made it easy and they made it fun! You guys have been awesome to work with and look forward to our next event!"
Jonas Fitness
"The U.S. team had an amazing time! So much positive feedback from the team. They felt like they were "back in the office" and were able to just hang out. The live dealers were a huge hit too. Thank you so much to you and your team!"
CLARIZEN
"My team has been sending me feedback since we disconnected yesterday! Thanks again for all of the entertainment."
Monster Energy
Today was an awesome event! Our employees loved it! Paul was amazing! Thank you very much for the organized chaos! C'mon Down - Love it!"
LPSI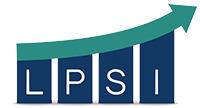 Ben and his team were fantastic yesterday! Thank you so very much for everything!
VCA Animal Hospital

Professional and really engaged with our team! Looked like your chefs love what they do. You can see it and feel it! Our mission and goal were achieved!
Hy Cite

Other activities you may like.
Contact us to tailor this event to your unique needs.
Even with all of the packaged event options we offer, you may need something different. Maybe a special conference theme, favorite management book, ideal training model or a unique set of learning outcomes… We can help.