Virtual Casino Night
Using the latest technology,  a live table, and a dealer – we recreate the casino night experience for your team! Join in on the fun for your own team Casino Night and play Blackjack, Roulette, Craps, a Money Wheel table, and Poker. Remotely play with colleagues, clients, or friends all while interacting with a live dealer.
Request A Quote
Event Overview
Get ready to go all in with a Casino Night experience!
Play all the top casino games with your very own live dealer!
Our Virtual Casino Night is just as fun and interactive as a live casino experience.
Games include Blackjack, Roulette, Craps game, Poker, or Money Wheel table remotely and play with colleagues, clients, or friends all while interacting with a live dealer.
Players are given chips, and choose the table of their choice and can even move from one table to the other to try different games during the event. In the end, totals are added to determine winners. The Pit Boss will manage the evening and make sure everyone gets on a table and has a great time. This casino night experience was recreated for you and your team to play from home, office, or anywhere they would like.
Event Details
Space Requirement
We deliver this program primarily through Zoom, or we can use another platform of your choice.
Ideal For
This event is perfect for groups looking to have a fun, interactive virtual experience.  By providing live dealers, interaction and fun are just like a live casino experience. Great for networking, team building with colleagues, friends, and providing clients with a shared experience.
Tailoring
We work with you, the client, to set up the casino night and make sure you have the right combination of tables for the best experience. If you want to add more of a competitive aspect, you can add in some gift cards for prizes.
Amazing! The event was a HUGE success! Everything was perfect – the participants thoroughly enjoyed themselves. I can't say enough about how well it went. The word is already flying around the office about the success of the program and we already have another group thinking about using this program for an event of their own!
Kronos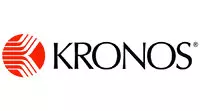 We had a great time and I received a lot of positive feedback from the team. They were surprised, had fun and enjoyed participating in multiple activities. Michael was amazing!
Ariat
WOW! What an incredible time we had with Team Bonding last week at our All Hands event! Your team was phenomenal, and with the leadership and charisma of Scott, pulled off keeping the attentions of a very lively crowd!
Capital One

Today was an awesome event! Our employees loved it! Paul was amazing! Thank you very much for the organized chaos! C'mon Down - Love it!"
LPSI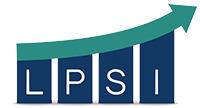 The hunt was a huge success!! Even this skeptical crowd of mobile app building designers and engineers were pleasantly surprised with the very cool smartphone application and everyone had a really great time! Michael and his team did a terrific job facilitating and the whole event went very smoothly.
Pandora
I have to say Kevin was absolutely OUTSTANDING. He is truly gifted in his presentation, engagement of the people, he's funny and everyone just raved over him—top notch!
Sanofi
Other activities you may like.
Contact us to tailor this event to your unique needs.
Even with all of the packaged event options we offer, you may need something different. Maybe a special conference theme, favorite management book, ideal training model or a unique set of learning outcomes… We can help.