Virtual Murder Mystery Dinner
We've partnered with Mystery Cafe', America's Original Mystery Dinner Theater to bring you the most fun, online murder mystery experience for your team.  We've chosen a custom murder mystery for and about your team and included a live musician, a fast and funny detective, who with your help will interrogate a cast of unusual characters, from the wacky to the dastardly.
Request A Quote
Event Overview
Join us for a night of dinner, mystery, and murder...on Zoom
You pick the time and we commit the crime!
Arrive online for a virtual cocktail hour where you'll enjoy live music and you'll meet four of the most outlandish and interesting characters you've ever seen. Motives will pop up – clues will be discovered – and then —- a murder will occur! Who committed this terrible crime? That's when the fun really begins. You'll get to question suspects. You'll get a chance to solve the crime. And you'll all have the help of our comic detective guiding you all the way!
In the Company of Killers is our most popular mystery combing music, comedy, mystery, and audience participation into one exciting event for and about your company. Let us take the time to customize the show for your group. This mystery is customized for your company, so we need your help in developing the plot. A three-page questionnaire completed by someone at your company gives us all the ammunition we need.
This entertaining, customized show is not a team-building murder mystery; it's actually a murder mystery about your company. Only you can solve it, and only by working in teams.
New for Fall 2020 from the creators of the Haunted Dinner Theater in Salem MA and Williamsburg, VA 
Raising Spirits – Spooky Fun for Everyone!  
Get together online and solve a crime!
Ideal For
A virtual murder mystery dinner is very similar to our in-person Murder Mystery dinner – a night of intrigue, mystery, murder, and fun, all without leaving your house. Our professional actors host the entire show, guiding you and your guests through the game, allowing you to relax and have fun solving the murder with your friends. You pick the time we commit the crime and invite your friends, then we do the rest.
Your team is guaranteed to have a fun time while they tap into their problem-solving skills, think analytically, collaborate closely, and communicate effectively in order to successfully solve the case.
Tailoring
Based on the information that you provide about your group and your guests; personalized information is interwoven into the plot structure of the murder mystery dinner. Our experience shows that the more "inside scoop" we have on you and your guests, the better the event. We've designed this murder mystery around a dinner that you can buy for your team through GrubHub, UberEats, Door Dash, or a local restaurant near them.
Your dedicated corporate event manager can help you coordinate the right option for your team.
Ask about our Haunted Mystery for the Halloween Season, Rising Spirits and we'll have a holiday Chris–Mystery for your holiday party!
Looking for a themed murder mystery?
Mystery Cafe has offered wildly entertaining team building and a great time for over 30 years. We've worked with thousands of clients across every industry to create private events that will be talked about for years to come. Ready to be part of the unforgettable experience?
Rising Spirits - A Halloween Murder Mystery
This is a 90 minute, virtual murder mystery containing elements of escape room puzzle solving and dynamic team building techniques along with a scripted, fully interactive show. The cast will run the attendees through a scripted, faux seance during which murder will take place. These attendees will then have to work together to solve puzzles to unlock video, photos, and documents while also questioning suspects in an attempt to solve the mystery in the time allowed. They will be asked to ascertain who the murder is, the motive for the crime, and how it was carried out while on live video. This show will contain not only comedic moments but also some shocking moments appropriate for the Halloween season.
Our client and the guests LOVED the activity. Paul did an amazing job keeping everyone engaged and entertained.
Corinthian Events
It was a great time. I have only received positive feedback from my team which is a rare thing. Please let Stuart know we loved it.
TCR2 Therapeutics

I heard only great things about the Art Heist! Everyone was interacting and working together. Seemed really into it and having fun!!
Mohegan Sun
"Excellent show! The actors were fun and interacted well with your company. We will definitely recommend to others. I enjoyed hearing that co-worker laughter!"
American Express
Our Charity Bike Build donation event was a huge success. Matt and his team handled everything beautifully, and our group had a ton of fun. I heard nothing but positive comments afterwards. We will definitely recommend you to our colleagues.
Genentech

Today was an awesome event! Our employees loved it! Paul was amazing! Thank you very much for the organized chaos! C'mon Down - Love it!"
LPSI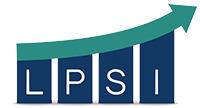 Other activities you may like.
Contact us to tailor this event to your unique needs.
Even with all of the packaged event options we offer, you may need something different. Maybe a special conference theme, favorite management book, ideal training model or a unique set of learning outcomes… We can help.