Curated Virtual Chocolate Tasting Experiences
Described as the most delicious bonding experience possible, chocolate tasting is a great way to connect with your team, educate them in a fun and delicious way, and taste the most amazing chocolate bars or truffles in the world.
Request A Quote
Event Overview
Look. Listen. Smell. Taste. Enjoy!
They say chocolate makes everything better…
We put that to the when each member of your team receives the most amazing chocolates at their doorstep. Then we'll host a virtual, high-end, bean-to-bar chocolate tasting over Zoom by the most experienced, engaging, and entertaining chocolate experts in the country. 
Choose from two different yet amazing chocolate experiences
Chocolate 101,  and Chocolate Tasting with Truffles. Before either event, each member of your team will receive a collection of specially selected minibars or chocolate truffles.  It's chocolate, either choice is decadent and delicious.

---
Chocolate 101

In Chocolate Tasting – Chocolate 101 you'll be a part of an interactive live chocolate tasting session on Zoom with our chocolate expert.  In this experience, you will learn how chocolate is prepared, taste chocolate, and eat your way through an extensive guided chocolate tasting.
Meet the Chocolatier – Tim is a professor of Chocolates and Confections at Johnson & Wales, began his career as a chef de partie at Restaurant au Jardin in Cape Town, rated Top 10 best in South Africa.  Ask him about his chocolate shop Aroa in Boston and competing for the U.S. Gelato team in Italy.
---
Chocolate Tasting with

Truffles
In Truffle Tasting, you can expect to:
Have a chocolate tasting kit that includes squares of white chocolate, milk chocolate, dark chocolate, a cacao bean, chocolate nibs, cocoa butter, and 4 of the most amazing truffles that you will ever see and taste.
Get a sneak peek at how chocolate and truffles are made from real chocolate makers
Sample and compare a variety of different flavors
"Wow. Just attended with Red Bull event.  You guys are amazing and WOW!  I've had chocolate in Paris at Maison du Chocolat and you guys blow that out of the water.  I will be putting in an order next week for that fabulous Sweet Potato truffles. Mindblown!"
Meet the Chocolatiers – David and Pam, husband and wife chocolate makers of  School of Chocolate. School of Chocolate experts have traveled around the world touring chocolate plantations, planted cocoa trees, visited chocolate factories across Europe and the US, and trained with the top chocolatiers for a deeper understanding of the myth that is chocolate. They will share their personal experiences and of course fun stories of the chocolate-making world.

Take your love of chocolate to the next level with the Ultimate Virtual Chocolate Tasting.
Looking for more than a tasting?
Try MAKING truffles –  in our Chocolate Truffle Making Experience!
Chocolate Truffle Making Experience
Escape into chocolate with our charismatic chocolatier and your team. All participants receive their own luxury chocolate truffle-making kit to and make the most delicious truffles you've ever tasted! Learn new chocolate skills,  all from the comfort of your kitchen!
Even culinary novices will leave with a full understanding of where chocolate has come from and where it's going. Learn to make show-stopping truffles filled with Raspberry (vegan), Hazelnut, or Salted Caramel. It's surprisingly easy once you understand a few essentials!
Event Details
Space Requirement
For this remote team chocolate event, tasters will need access to Zoom (our preferred platform) along with an internet connection.
Ideal For
Your Virtual Chocolate Tasting includes:
A short introduction on the history of chocolate
An explanation of the process of how chocolate is made,  from bean to bar
Experience a guided  tasting of at least 3 different samples of chocolate: milk and dark chocolate combined with interesting flavors or four chocolate truffles made by your chocolate experts/hosts
Kits include tasters of roasted cacao beans and cacau butter
Tips on chocolate pairings
Tailoring
Before the date of your event, we will send a collection of specially selected minibars or chocolate truffles to each member of your team. Your expert chocolatier will lead you through a guided tasting, along with chocolate games that are guaranteed to lift your spirits. 
"Thank you so much for all your help in making our event yesterday a success! Russ was fantastic and I heard wonderful things about the chocolate tasting."
Shape Security
"The event was wonderful. It was fun, interesting and delicious."
Duff and Phelps
"You guys are amazing and WOW. I've had chocolates in Paris at Maison du Chocolat, and you guys blow that out of the water! You guys were great and very informative! I learned a lot today. "
Red Bull
It was a great time. I have only received positive feedback from my team which is a rare thing. Please let Stuart know we loved it.
TCR2 Therapeutics

Today was an awesome event! Our employees loved it! Paul was amazing! Thank you very much for the organized chaos! C'mon Down - Love it!"
LPSI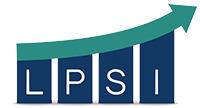 Professional and really engaged with our team! Looked like your chefs love what they do. You can see it and feel it! Our mission and goal were achieved!
Hy Cite

Other activities you may like.
Contact us to tailor this event to your unique needs.
Even with all of the packaged event options we offer, you may need something different. Maybe a special conference theme, favorite management book, ideal training model or a unique set of learning outcomes… We can help.