Chocolate Truffle Making Online Experience
Join our charismatic chocolatier with your team, learn new chocolate skills, and make the most delicious truffles you've ever tasted – all from the comfort of your kitchen!
Request A Quote
Make Truffles. Eat Truffles. Gift Truffles.
Includes a Luxury Chocolate Truffle-Making Kit!
Virtual Chocolate Experiences Are a Sweet Treat for Teams
Our hands-on chocolate workshops provide a unique and delicious way to spend time with your team, online. Even culinary novices will leave with a full understanding of where chocolate has come from and where it's going. Learn to make show-stopping truffles filled Raspberry (vegan), Hazelnut, or Salted Caramel. It's surprisingly easy once you understand a few essentials (plus a few secrets from one of our master confectionista).
In this 90-minute long class, we'll measure, melt, mix, chill, and roll truffles made with fair-trade cacao chocolate and local cream.  The Chocolate Truffle Making Online Experience includes a Hands-on Kit, which is shipped to all the attendees prior to the virtual workshop. Perfect for an afternoon experience of chocolate and creative fun by with your team and/or your clients. You'll be able to make 40-45 chocolate truffles (or 20-22 if you make a half size batch or share with a partner), which freeze beautifully or refrigerate for up to 2 weeks – if you can last that long.
You will leave the truffle making experience with lots of truffles for you to indulge in by yourself or to show off or share with your friends and family.
Each participant will feel connected and engaged by participating in a delicious and interactive experience that will be executed with our confectionista's guidance.
Event Details
Ideal For
• Understand the chocolate process from bean to bar.
• Learn about chocolate history and how a bitter fruit became the "chocolate" we know and love today.
• Roll and dip your own truffles in a variety of delicious toppings.
• Find out all you need to know about piping, shaping, and coating.
• Learn to package your handiwork for maximum "wow factor".
• Discover why today's varietal chocolates are becoming wildly popular.
Tailoring
TeamBonding's School of Chocolate has partnered with Katherine Dunkin who started her own chocolate company in 2006, and their award-winning chocolate truffles have captured the hearts and satisfied the tastebuds of sweets-lovers worldwide. Truffle-making with a confectionista has always been their best-selling class: they've taught hundreds of people how to successfully make truffles at home. Now, you can bring her recipes, ingredients, and guidance to your very own home in the form of our truffle-making kit and live online class. Warning: seriously delicious and addicting sweets will be delivered to your house or office!
Hands-On Kits are elegantly designed to allow up to two participants – shipped to directly to each participant's doorstep and include:
1 pound of couverture fair-trade cacao chocolate
Wisconsin sunflower oil, our caramel, or roasted hazelnuts
3 ingredients to roll truffles in, such as cocoa powder, dehydrated raspberries, or tiny chocolate chips
recipe, instructions, troubleshooting, tips, and variations
lots of love <3
You provide the cream (or raspberries) and excitement!
The feedback has been nothing but positive. I received several unsolicited comments from many people who could not say enough great things about the program and the facilitators. It was definitely a success!
Liberty Mutual Insurance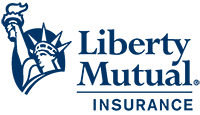 The hunt was a huge success!! Even this skeptical crowd of mobile app building designers and engineers were pleasantly surprised with the very cool smartphone application and everyone had a really great time! Michael and his team did a terrific job facilitating and the whole event went very smoothly.
Pandora
We had a great time and I received a lot of positive feedback from the team. They were surprised, had fun and enjoyed participating in multiple activities. Michael was amazing!
Ariat
"Excellent show! The actors were fun and interacted well with your company. We will definitely recommend to others. I enjoyed hearing that co-worker laughter!"
American Express
Today was an awesome event! Our employees loved it! Paul was amazing! Thank you very much for the organized chaos! C'mon Down - Love it!"
LPSI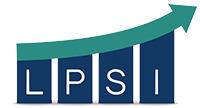 "It was an amazing day… and the team really enjoyed Tools for Schools. It meant a lot to them to help children in the community. There were many teary eyes, including mine!"
IBM
Other activities you may like.
Group Size: 6 - 99
Time: 1 - 1.5 hour tasting
Contact us to tailor this event to your unique needs.
Even with all of the packaged event options we offer, you may need something different. Maybe a special conference theme, favorite management book, ideal training model or a unique set of learning outcomes… We can help.