Top 9 Team Building Events In New York City
Explore thousands of potential venues and many opportunities to culturally immerse your next team building event. Customize a scavenger hunt to explore the creative side of New York City or take advantage of penthouses, parlors and galleries throughout the Big Apple. We can plan corporate team building activities and events in NYC at the venue of your choice — fun, bonding experiences that will make a lasting impression on your colleagues and on your company.
Everything came together beautifully and we had a great meeting – not in small parts due to a very successful Sunday improv session and Matt's masterful facilitation.
Wunderman
Thank you – we greatly enjoyed the days activity. Our facilitator, was highly engaged, providing positive and productive structure to the day. His excellent feedback and insight was valuable to all team members. Thru the DISC analysis, we ended the day with a better understanding of one another's qualities and how to best leverage our individual strengths for the benefit of our overall team performance. Play to Win was both challenging and fun, perfectly illustrating the morning's findings
Hermes
My expectations were definitely exceeded!!!! The program is a fantastic fit for our needs right now in terms of appreciating team members / understanding them BUT I am so impressed with how smoothly the training went. We accomplished a great deal in 3 hours. Additionally, the team was engaged and interested the entire time. Really it was fantastic.
Media Storm
Amazing! The event was a HUGE success! Everything was perfect – the participants thoroughly enjoyed themselves. I can't say enough about how well it went. The word is already flying around the office about the success of the program and we already have another group thinking about using this program for an event of their own!
Kronos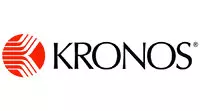 I have to say Kevin was absolutely OUTSTANDING. He is truly gifted in his presentation, engagement of the people, he's funny and everyone just raved over him—top notch!
Sanofi
Our client and the guests LOVED the activity. Paul did an amazing job keeping everyone engaged and entertained.
Corinthian Events
We can tailor all of our events to your needs & location.
If you're a team leader who's looking for better employee engagement, or you're a seasoned C-suite executive in search of leadership retreat activities, we can help make everything a lot easier. Contact us. We're happy to help.