Seasonal
Coming Back Fall 2020
Holidays are about holding onto traditions & creating new ones. Do something unique for your holiday party, host a scavenger hunt!
Space Requirement
Beginning and ending location in the city of your choice with room enough to show photos and videos.   
Ideal For
A Not-So-Ordinary Holiday Party
Seasonal Celebration
Explore the City Streets
Leading Your Team to your holiday party
Team building event… plus many more!
Tailoring
If you're planning on hosting a traditional dinner party, then add a little adventure and interaction to get the guests to the gala or consider offering a scavenger hunt as the work party.  Sure, appetizers and a few drinks can be offered at the end location.
Event Description
Holidays are about holding onto traditions & creating new ones. Do something unique for your holiday party, host a scavenger hunt!
There is nothing like a holiday scavenger hunt to get your team working and playing together. Our hunt writers are wizards at putting together just the right seasonal trivia, photo and video challenges, holiday and city trivia to make this a holiday team building game you'll never forget. The photo and video challenges of the teams in action will be shown at an event wrap-up session making for a fun and often hilarious finale!
Explore your city streets this holiday season!
The Go Team Festive-Us Scavenger Hunt has been created to work for small or large groups as a competitive team challenge loaded with seasonal tasks, photo and video challenges and holiday-themed trivia, that will see you reveling in the seasonal spirit faster than you can shout Happy Festivus!
Go Team Festive-Us, a high-tech holiday team building game for the rest of us!
Rave Reviews From Clients
"It was an amazing day… and the team really enjoyed Tools for Schools. It meant a lot to them to help children in the community. There were many teary eyes, including mine!"
IBM
The hunt was a huge success!! Even this skeptical crowd of mobile app building designers and engineers were pleasantly surprised with the very cool smartphone application and everyone had a really great time! Michael and his team did a terrific job facilitating and the whole event went very smoothly.
Pandora
"Excellent show! The actors were fun and interacted well with your company. We will definitely recommend to others. I enjoyed hearing that co-worker laughter!"
American Express
I heard only great things about the Art Heist! Everyone was interacting and working together. Seemed really into it and having fun!!
Mohegan Sun
We had a great time and I received a lot of positive feedback from the team. They were surprised, had fun and enjoyed participating in multiple activities. Michael was amazing!
Ariat
The feedback has been nothing but positive. I received several unsolicited comments from many people who could not say enough great things about the program and the facilitators. It was definitely a success!
Liberty Mutual Insurance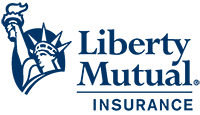 Contact us to tailor this event to your unique needs.
Even with all of the packaged event options we offer, you may need something different. Maybe a special conference theme, favorite management book, ideal training model or a unique set of learning outcomes… We can help.