Amazing Race Around the World – Festive Edition
Take part in a fun globe-trotting race around the world with Santa and his reindeers – all from the comfort of your remote working desk. Learn how different countries celebrate the holidays while racing to deliver presents to each country before time runs out!
Request A Quote
Will your team deliver presents to every country before time runs out?
The clock is ticking and the reindeer are hungry!
In Amazing Race Around the World – Festive Edition, teams will learn how different countries celebrate the holidays, and learn festive fun facts as they race through the night completing challenges and delivering presents. Using the app-based gameplay, teams have to adapt and be agile as the game unfolds, while using creative thinking and efficient communication to solve challenges.
The goal of this race is to deliver presents to children in as many countries as possible before sunrise. Participants will be put into teams and connect in their breakout rooms where they will determine their roles. On each team, there will be one Santa, and everyone else will be Elves. The catch? Santa can enter the answers and submit photos for challenges but cannot see the challenges until informed by the Elves. The Elves on the other hand know the challenges but can't enter the answers.
Meanwhile, the reindeer are hungry! To maintain the pace, there is a countdown clock for each of the six continents. Feed the reindeer carrots by completing festive challenges, but don't lose sight of the clock. The team that successfully delivers presents to all continents first, wins.
Event Details
Space Requirement
Amazing Race Around the World – Festive Edition can be played anywhere. Players will need a good internet connection, a camera, and a microphone.
Ideal For
Celebrating the Festive season
Fun & Motivation
Communication
Exploring team dynamics
Shared positive experience
Tailoring
Our skilled facilitators will be there to guide your participants throughout the experience and lead a debrief afterward to maximize learning outcomes. Talk to your event managers to see how this event can be customized for your team!
We had a great time and I received a lot of positive feedback from the team. They were surprised, had fun and enjoyed participating in multiple activities. Michael was amazing!
Ariat
I heard only great things about the Art Heist! Everyone was interacting and working together. Seemed really into it and having fun!!
Mohegan Sun
The event was perfect !!!!! Your staff were amazing and engaging. We absolutely loved the activities building up to the Teddy Bear Build. Beyond our expectations.
Boston Scientific

Professional and really engaged with our team! Looked like your chefs love what they do. You can see it and feel it! Our mission and goal were achieved!
Hy Cite

Ben and his team were fantastic yesterday! Thank you so very much for everything!
VCA Animal Hospital

Amazing! The event was a HUGE success! Everything was perfect – the participants thoroughly enjoyed themselves. I can't say enough about how well it went. The word is already flying around the office about the success of the program and we already have another group thinking about using this program for an event of their own!
Kronos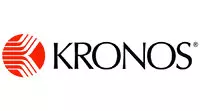 Other activities you may like.
Contact us to tailor this event to your unique needs.
Even with all of the packaged event options we offer, you may need something different. Maybe a special conference theme, favorite management book, ideal training model or a unique set of learning outcomes… We can help.