Coming this November
Gingerbread House Hunters is a fun, creative team building exercise with a holiday twist. All materials are provided including instructions, gingerbread pieces, decorations, icing, candy, sprinkles and other goodies! You supply the resourceful creativity and dynamic energy.
Time Needed
1.5 - 2 hours
Space Requirement
Each team will need their own table, and ideally chairs for everyone as well. Additionally, we will need 2 long tables for materials and supplies. If A/V connections are available, we can provide a multi-media presentation but it is not necessary.
Ideal For
This is a perfect event for your company holiday party, either as a stand-alone or add-on event. It's ideal for groups wanting:
Festive but non-denominational holiday celebrations
Creative and fun team building
Culinary design challenges
Delicious and beautiful finished products
Tailoring
This event can be easily customized with company-specific trivia, and can also be adjusted time wise to accommodate any other events you plan for your gathering.
Event Description
In this festive and fun event, teams will be tasked with designing a showstopper Gingerbread House. Each group will be supplied with the materials to build a basic structure, and through a series of holiday-themed challenges and trivia games they can earn additional building supplies that will help make their creation stand out among the rest.
The process will include assembling intricate details and streamlining individual ideas into a group vision which will require your team to collaborate in unexpected ways. Teams will have one hour to carefully construct their masterpieces and present them to our judges before they decide on the top three properties and, ultimately, a winner. Will you be able to ensure a high-quality professional finish while giving your creation its own identity? Or will your house crumble under the stress of our simulated earthquake test?
The team with the most points will be the winner, but every other team will still get to enjoy the sweet reward of eating their hard work!
Rave Reviews From Clients
The hunt was a huge success!! Even this skeptical crowd of mobile app building designers and engineers were pleasantly surprised with the very cool smartphone application and everyone had a really great time! Michael and his team did a terrific job facilitating and the whole event went very smoothly.
Pandora
Amazing! The event was a HUGE success! Everything was perfect – the participants thoroughly enjoyed themselves. I can't say enough about how well it went. The word is already flying around the office about the success of the program and we already have another group thinking about using this program for an event of their own!
Kronos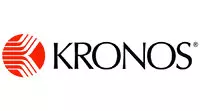 I have to say Kevin was absolutely OUTSTANDING. He is truly gifted in his presentation, engagement of the people, he's funny and everyone just raved over him—top notch!
Sanofi
Ben and his team were fantastic yesterday! Thank you so very much for everything!
VCA Animal Hospital

I heard only great things about the Art Heist! Everyone was interacting and working together. Seemed really into it and having fun!!
Mohegan Sun
Professional and really engaged with our team! Looked like your chefs love what they do. You can see it and feel it! Our mission and goal were achieved!
Hy Cite

Contact us to tailor this event to your unique needs.
Even with all of the packaged event options we offer, you may need something different. Maybe a special conference theme, favorite management book, ideal training model or a unique set of learning outcomes… We can help.