Top 8 Team Building Events In Chicago
"The Windy City" is our second home and the perfect location to try an Urban Scaventure. Your teams might visit the one and only Wrigley Field to photograph and taste a Chicago-style hot dog, go to the Billy Goat Tavern (Cheeseburger, Cheeseburger), or visit Cloud Gate to spell out the words, "Team" in a reflection. We can plan exciting corporate team building activities and events for your group at a Chicago venue of your choice — fun, bonding experiences that will make a lasting impression on your colleagues and on your company.
I wanted to let you know my team had an absolute fantastic time on our Urban Scavenger Hunt yesterday. We came back to work with tons of great stories and I know we'll be reliving the adventures and escapades for a long time to come! I also wanted to say that Shawn was the perfect facilitator for us. He was a perfect fit for our group and did a wonderful job not only getting everyone fired-up before we started the hunt, but also when wrapping it up at the very end. I really appreciated that he clarified for the group that unlike other team building activities, this one didn't have any secret solutions or hidden meanings. Turns out this group had been through those before and did not respond well to them. However, a good old fashioned competition on the other hand, no problem! Mission accomplished! Thank you so much!
LoyaltyOne
Our client and the guests LOVED the activity. Paul did an amazing job keeping everyone engaged and entertained.
Corinthian Events
"Excellent show! The actors were fun and interacted well with your company. We will definitely recommend to others. I enjoyed hearing that co-worker laughter!"
American Express
The feedback has been nothing but positive. I received several unsolicited comments from many people who could not say enough great things about the program and the facilitators. It was definitely a success!
Liberty Mutual Insurance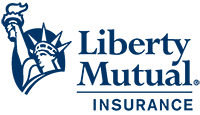 Ben and his team were fantastic yesterday! Thank you so very much for everything!
VCA Animal Hospital

I heard only great things about the Art Heist! Everyone was interacting and working together. Seemed really into it and having fun!!
Mohegan Sun
We can tailor all of our events to your needs & location.
If you're a team leader who's looking for better employee engagement, or you're a seasoned C-suite executive in search of leadership retreat activities, we can help make everything a lot easier. Contact us. We're happy to help.