Team-opoly Scavenger Hunt
Play "Team-opoly"- a high-tech scavenger hunt with a Monopoly-like twist. Teams compete to acquire resources and property, hedging bets and making deals in an attempt to amass the biggest fortune!
Request A Quote
Bored of Board games?
Then Team-opoly is for you! Jump right into this high-tech scavenger experience with a twist.
Game On!
Team-opoly is a spin-off of the board game we all know and love. In this fast-paced, high-tech scavenger hunt the "game board" is actually the streets of your chosen city.  Team-Opoly is designed to include everyone in the group, teams compete for points as they move their oversized game pieces from one location to another. As you travel along the designated route the aim is not to buy up and build houses or hotels but rather to take photographs of your team recreating tasks and challenges. To keep things interesting, we also hand out Take a Chance, Community Challenge, and IRS Audit cards intended to shake up the scoreboard. Use them wisely if you want to 'monopolize' the competition!
With the help of our advanced Go Team software, competitors receive instant feedback, updates on the other teams, and even live messages from the event facilitator. Planning and strategy are vital in the Team-Opoly high-tech scavenger hunt; the team that thinks before taking action will be the winning team. Take your chances, roll the dice and move 6 spaces toward success with Team-opoly!
Event Details
Space Requirement
This outdoor scavenger hunt takes the fun to the streets– literally! Any city in the country can turn into your own personal game board.
Ideal For
Powered by the Go Team app, the smartest of the smart events app on the market, this immersive event is ideal for:
Team Away Days
Training & Development
Company social events
Conference breakout activities
Tailoring
Our first Team-Opoly was created for Hasbro in Providence, talk about your perfect client.  We're happy to tailor this hunt to include any kind of branding or messaging you want your team to experience. Questions, challenges, and even game objectives can be themed to fit your brand.
We had an absolute blast. The Team was great and everyone on our end loved it. Thank you so much for all of your efforts in making this such a memorable experience.
Hasbro
Thanks for reaching out—our last TeamBonding event was excellent, always a pleasure to work with the TeamBonding group. We'll definitely be reaching out for future events in 2020.
Etrade
WOW! What an incredible time we had with Team Bonding last week at our All Hands event! Your team was phenomenal, and with the leadership and charisma of Scott, pulled off keeping the attentions of a very lively crowd!
Capital One

I have to say Kevin was absolutely OUTSTANDING. He is truly gifted in his presentation, engagement of the people, he's funny and everyone just raved over him—top notch!
Sanofi
Amazing! The event was a HUGE success! Everything was perfect – the participants thoroughly enjoyed themselves. I can't say enough about how well it went. The word is already flying around the office about the success of the program and we already have another group thinking about using this program for an event of their own!
Kronos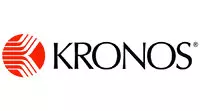 The feedback has been nothing but positive. I received several unsolicited comments from many people who could not say enough great things about the program and the facilitators. It was definitely a success!
Liberty Mutual Insurance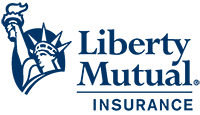 Other activities you may like.
Contact us to tailor this event to your unique needs.
Even with all of the packaged event options we offer, you may need something different. Maybe a special conference theme, favorite management book, ideal training model or a unique set of learning outcomes… We can help.