How to become an impactful leader:
Throughout history many leaders have inspired us to change the world from Gandhi to Alexander the Great. These particular leaders didn't leave a mark by just hanging out. They led by taking action and inspiring people to follow them.
Today, many leaders care more about their positions than the work right in front of them. Leadership isn't about the title next to your name. It's about the execution of what your company needs. Effective leadership takes strength and commitment.
"Be the change you wish to see in the world." -Gandhi
Lead by example:
Leadership is the process by which one individual influences the behaviors, attitudes and thoughts of others. A leader's actions are held to an unspoken standard of what is appropriate and what is not. Followers learn about acceptable behaviors through observation of their leader. One simple example is the dress code in your office. By wearing a certain style to work, followers will watch and imitate the way the leader dresses. To lead by example, follow these important steps:
Do the work that others expect you to do.
Be positive as often as possible.
Allow others to approach you anytime.
Remain consistent at all times.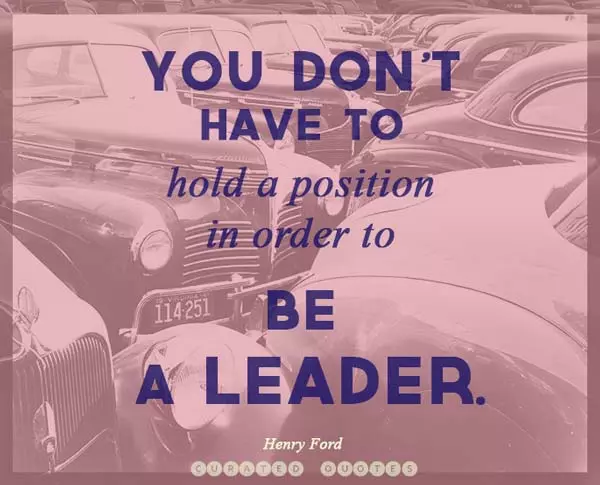 Some people are put in positions of authority, but it is up to the leaders to gain respect and trust of their followers. Followers need to see their leader doing what is right for the team; that is supporting, developing, nurturing and defending both in the good times and the bad. When you establish yourself as a leader, remember that actions speak louder than words and motivate people to do their best work to the best of their ability. Keep complacency at bay!
But remember, a leader isn't always perfect. Being a leader means admitting to your mistakes and upholding trust and honesty you have developed with your team. It is not refreshing to see that people who lead have faults, but failure in general can help companies innovate.
There are many ways to improve your leadership skills throughout your career. Training programs like Emotional Intelligence will help you learn how to manage stress, identify the strengths and weaknesses with your team, and more. Keep building trust and respect, practice these leadership training activities at work on a regular basis and your team will follow.
Leadership Activities To Try At Work
Plays well with these activities...