Chain Reaction is an energetic collaborative team building event, inspired by the Pulitzer-winner cartoonist, sculptor, author, engineer, and inventor Rube Goldberg. Using his engineering skills, Rube Goldberg depicted bizarre mechanisms that perform simple tasks in indirect, convoluted ways. The inspiration is now a real experience for your team.
Space Requirement
This is an indoor activity so we will need a large, private function space with a long table for each team, as well as 4 large rectangular tables at the front of the room for challenge materials. Chairs for each participant are optional. If the group is larger than 50 people we will also need a microphone and speaker setup.
Ideal For
This event is perfect for groups looking to:
Support strategic planning
Develop networking skills
Improve time management
Inspire creativity and fun
Tailoring
As with all TeamBonding events, we are happy to customize this event by incorporating your company message into the introduction and debrief. We can also help you customize what the final reveal will be.
Looking for a competitive version of the same concept with a winning team?  Check out Domino Effect!
Event Description
In Chain Reaction, teams will compete against each other to design and assemble their own simple machine.  The machine should perform a very simple task in an insanely complex manner and it should operate fully functionally. Each team designs builds and tests a number of simple machines. Next, they join them together and retest.  As the final test gets closer, they join their simple machines to the next teams' simple machines and work together to ensure it flows from one to the next. Since the mission is challenging, teams have to think strategically and develop a common vision to bring their crazy invention to life!
This is a fun, lively exercise where teams build tabletop contraptions where teams will embark on a creative, collaborative experience unleashing the ultimate Chain Reaction! Much like A Rube Goldberg machine intentionally designed to perform a simple task in an indirect and over-complicated fashion the final action triggers a simple yet amazing final action. Whether the team finds success or failure, the takeaways for your team will be long-lasting.
Rave Reviews From Clients
What the team liked most about Chain Reaction was the challenge to connect the tables, which is often an issue during daily work: how to connect with a colleague from another department.
Lehvoss Group
I have to say Kevin was absolutely OUTSTANDING. He is truly gifted in his presentation, engagement of the people, he's funny and everyone just raved over him—top notch!
Sanofi
Our client and the guests LOVED the activity. Paul did an amazing job keeping everyone engaged and entertained.
Corinthian Events
Amazing! The event was a HUGE success! Everything was perfect – the participants thoroughly enjoyed themselves. I can't say enough about how well it went. The word is already flying around the office about the success of the program and we already have another group thinking about using this program for an event of their own!
Kronos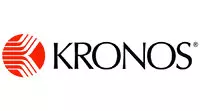 WOW! What an incredible time we had with Team Bonding last week at our All Hands event! Your team was phenomenal, and with the leadership and charisma of Scott, pulled off keeping the attentions of a very lively crowd!
Capital One

I heard only great things about the Art Heist! Everyone was interacting and working together. Seemed really into it and having fun!!
Mohegan Sun
Contact us to tailor this event to your unique needs.
Even with all of the packaged event options we offer, you may need something different. Maybe a special conference theme, favorite management book, ideal training model or a unique set of learning outcomes… We can help.