City Build
Plan, design and construct a giant model city that is both functional and cohesive
Request A Quote
Teams collaborate to design and build a giant city with interconnecting zones out of everyday materials. Participants are motivated and inspired by successfully working towards a common goal. Together, they develop a common vision and a shared strategy while applying creativity and excellent project management skills.
Space Requirement
We need a large space in a private conference room with a round table for each team and a chair for each participant. We will also need 2-3 long tables at the front of the room for event materials. If the group is larger than 50 people we will need a microphone and speaker setup.
Ideal For
This event is perfect for groups looking to emphasize:
Project Management
Resource Management
Time Management
Creativity
Fun
Tailoring
As with all TeamBonding events, we are happy to customize this interactive team building activity for work by incorporating your company message into the introduction and debrief.
Event Description
Teams are given a zone of a model city to build. The city has zones such as industrial, residential, leisure and business districts, as well as interconnecting infrastructure features like roads, rails and waterways. They then must collaborate to develop a plan for the city, ensuring there is uniformity of design across the zones and that roads and rivers flow coherently with the other teams' sections and the city as a whole.
Using a wide range of materials, they build an imaginative and creative urban landscape that is both functional and aesthetically pleasing. When the time is up, teams join the sections of the city together and celebrate their shared success.
Planning and strategy through effective cross-team communication and collaboration are essential to ensure the zones of the city interconnect and flow. Resource and time management are also necessary in order to complete the project on time.
City Build is a fun, memorable, shared experience that relies on engagement from all individuals, good team dynamics and collaboration across the whole group to ensure success.
Rave Reviews From Clients
I have to say Kevin was absolutely OUTSTANDING. He is truly gifted in his presentation, engagement of the people, he's funny and everyone just raved over him—top notch!
Sanofi
The event was perfect !!!!! Your staff were amazing and engaging. We absolutely loved the activities building up to the Teddy Bear Build. Beyond our expectations.
Boston Scientific

We had a great time and I received a lot of positive feedback from the team. They were surprised, had fun and enjoyed participating in multiple activities. Michael was amazing!
Ariat
The feedback has been nothing but positive. I received several unsolicited comments from many people who could not say enough great things about the program and the facilitators. It was definitely a success!
Liberty Mutual Insurance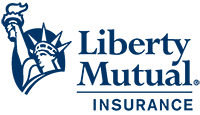 Our Charity Bike Build donation event was a huge success. Matt and his team handled everything beautifully, and our group had a ton of fun. I heard nothing but positive comments afterwards. We will definitely recommend you to our colleagues.
Genentech

Just wanted to let you know that activity was a huge hit! Deric and the team did an amazing job…Very well done.
Sodexo
Contact us to tailor this event to your unique needs.
Even with all of the packaged event options we offer, you may need something different. Maybe a special conference theme, favorite management book, ideal training model or a unique set of learning outcomes… We can help.