Let Them Eat Cake
Teams must work together, communicate and delegate as they plan, build and shape their vision into reality. If you're looking for a fun and extremely creative team building then this one takes the cake.
Request A Quote
Event Overview
Cake Boss Meets Team Building
Inspired by the recent popularity of cake television shows like Cake Boss and Cupcake Wars, Let Them Eat Cake has teams battling to create, sculpt, and theme a 3-dimensional cake that best represents their pre-determined theme.
Think this team building cooking class event is a piece of cake? There's a lot to do if you want to top all other teams!  This team building cooking class begins with delicious sheet cakes already baked to perfection, so forget that old line about needing to break a few eggs here; it's all about decoration and presentation. Naturally, we provide all cakes and a wild assortment of decorating supplies.
The Let Them Eat Cake cooking and decorating class is framed as a friendly competition in which teams sketch possible designs, working together to focus the vision behind their sweet masterpiece. Will they go for the company logo? Some symbol that reflects how the team sees itself? A culinary caricature of your CEO? The cakes are then sculpted according to each team plan, and soon the frosting begins to fly. Teamwork…diplomacy…bargaining…and plenty of laughter.
And when your friendly TeamBonding Pastry Chef/facilitator calls time, each group gets to present their creation, complete with a team cheer and an explanation of the design. Any way you slice it, our Let Them Eat Cake program is a fabulous morale booster and a great way to pull everyone together.
Event Details
Space Requirement
No kitchen needed! A conference room, meeting room or pavilion with enough tables and chairs to accommodate your full group. A stage or open space at one end of the room is helpful.
Ideal For
Company retreats
Annual gatherings
New project kickoffs
Tailoring
Want to add a philanthropic touch to your event? We can provide cupcakes for the group to decorate, and even coordinate donation of the finished products to a local food bank, shelter or other worthy charity.
Everything was great! Craig did a really nice job leading the event and was a pleasure to work with. I wouldn't be surprised if some of my colleagues contact you to coordinate cake decorating events for their practice areas --- our event created quite the buzz around the office!
Skadden
We had an AWESOME event! Everyone had such a great time, it was super fun and competitive. We had such a large group and I think the event worked out perfectly. We thank you and your team so much for pulling this off for us and for all of your hard work, we really appreciate it!
Fanatics
WOW! What an incredible time we had with Team Bonding last week at our All Hands event! Your team was phenomenal, and with the leadership and charisma of Scott, pulled off keeping the attentions of a very lively crowd!
Capital One

The event was perfect !!!!! Your staff were amazing and engaging. We absolutely loved the activities building up to the Teddy Bear Build. Beyond our expectations.
Boston Scientific

Amazing! The event was a HUGE success! Everything was perfect – the participants thoroughly enjoyed themselves. I can't say enough about how well it went. The word is already flying around the office about the success of the program and we already have another group thinking about using this program for an event of their own!
Kronos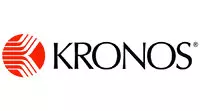 Today was an awesome event! Our employees loved it! Paul was amazing! Thank you very much for the organized chaos! C'mon Down - Love it!"
LPSI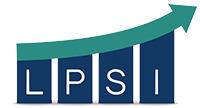 Other activities you may like.
Contact us to tailor this event to your unique needs.
Even with all of the packaged event options we offer, you may need something different. Maybe a special conference theme, favorite management book, ideal training model or a unique set of learning outcomes… We can help.