Dining In The Dark
Your lunch or dinner will be a combination of fine food, inspiring music and a story that ties everything and everyone together. You'll laugh and enjoy, you'll guess what you are eating and you will focus on the food and each other.
Request A Quote
Event Overview
A journey for all the senses...except one.
This one-of-a-kind dining experience will be a combination of fine food, inspiring music, and a story that brings your team together. You'll laugh, you'll enjoy, and (working with your team) you will guess what you are eating and overcome tabletop team building challenges. Consistently people rank Dining In The Dark much higher than their initial expectations. The Dining In The Dark experience can be delivered as part of any meal, in any location.
Tailored To Your Team
The Dining In The Dark program can be used as a social event or a team building dinner. Step out of your comfort zone, energize your staff, and help them create lasting memories and stories to tell for many years to come.  It's the experience you've heard about and always wanted to try.
Event Details
Space Requirement
A private dining room in a local restaurant, mansion or unique venue where participants can relax and enjoy the activity.
Ideal For
Team retreats
Conferences and celebrations
Annual meetings
Tailoring
We work with your venue to prepare the room and help design an appropriate meal.
The facilitator guides the room through their experience while allowing the group to laugh, explore and enjoy their meal!
The meal should consist of multiple small entrees, sides, and desserts which provide a range of delicious tastes, textures, and smells.
We had wonderful feedback on this event. Everyone loved it and got a lot out of it.
Fulton Financial Group
Our Charity Bike Build donation event was a huge success. Matt and his team handled everything beautifully, and our group had a ton of fun. I heard nothing but positive comments afterwards. We will definitely recommend you to our colleagues.
Genentech

Ben and his team were fantastic yesterday! Thank you so very much for everything!
VCA Animal Hospital

Today was an awesome event! Our employees loved it! Paul was amazing! Thank you very much for the organized chaos! C'mon Down - Love it!"
LPSI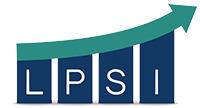 Amazing! The event was a HUGE success! Everything was perfect – the participants thoroughly enjoyed themselves. I can't say enough about how well it went. The word is already flying around the office about the success of the program and we already have another group thinking about using this program for an event of their own!
Kronos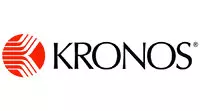 It was a great time. I have only received positive feedback from my team which is a rare thing. Please let Stuart know we loved it.
TCR2 Therapeutics

Other activities you may like.
Contact us to tailor this event to your unique needs.
Even with all of the packaged event options we offer, you may need something different. Maybe a special conference theme, favorite management book, ideal training model or a unique set of learning outcomes… We can help.