Working together, teams will turn raw ingredients into delectable ice cream.  With the help of your facilitator, team will collaborate, compete, and innovate in order to create a winning product.
Space Requirement
Enough space for 1 table per team. An open space will also be needed from the size of a meeting room to the size of a ballroom, depending on numbers of participants.
Ideal For
Build relationships by allowing your team to play with a purpose
Inject a high-energy event into your offsite meetings
Balance limited time and resources to create and market a winning product
Tailoring
Let us introduce you and your team to a new high tech method of solving these problems, we like to call Ice Cream Making 2.0
Liquid Nitrogen is the answer. At our Ice Cream Challenge, we use Liquid Nitrogen to freeze the ice cream base in seconds. LN is a liquefied gas that is 330 degrees below zero. When the LN is poured out of its special container it creates a very dramatic cloud of smoke and evokes oohs and aahs from the group. It's wonderful to watch the participants become children again as they wave their hands, arms and bodies through the cloud.
Event Description
The Ice Cream Challenge is a fun-filled and competitive program that combines the knowledge gained from various expert workshops with the unique experiential facilitation of TeamBonding. This ice cream making game promises an unforgettable and delicious team building adventure. What interesting new flavor will your team come up with? Will it win over the judges? Find out at the Ice Cream Challenge!
When everyone is ready to begin, your group will be divided into competitive teams of 4 to 6 participants. Participants must leave their team to gain expertise in one specific ice cream making skill including recipe basics, waffle cone making, equipment instructions, and marketing. Teams must then bring together their new skills and develop a brand new ice cream flavor. Later, teams must present their new flavor to the panel of judges and one team will be recognized as the ice cream making game champions. However, all participants are winners as they enjoy their ice cream and homemade waffle cones during the awards ceremony. This is a sweet cooking team building activity you won't forget!
Rave Reviews From Clients
The group ENJOYED!!!!!!!!!!! BOTH exercises, they were a lot of fun. In looking around the room you would see people smiling and engaged! Hopefully, we'll choose exciting exercises for our future events.
hhmi
We really enjoyed making ice cream with you and your team. It was a fun and exciting experience. I heard people say they couldn't wait to go out and buy an ice cream maker!
Price Waterhouse
My team LOVED the team building event. Everyone had a great time. It was great to see people working together that wouldn't normally do so.
Thomson Reuters
Everything went very well with our Do Good Bus. Michael was great, very friendly and really fun to have around.
Founders Brewing Co.
The hunt was a huge success!! Even this skeptical crowd of mobile app building designers and engineers were pleasantly surprised with the very cool smartphone application and everyone had a really great time! Michael and his team did a terrific job facilitating and the whole event went very smoothly.
Pandora
Today was an awesome event! Our employees loved it! Paul was amazing! Thank you very much for the organized chaos! C'mon Down - Love it!"
LPSI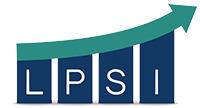 Contact us to tailor this event to your unique needs.
Even with all of the packaged event options we offer, you may need something different. Maybe a special conference theme, favorite management book, ideal training model or a unique set of learning outcomes… We can help.