Bridging the Divide
Bridging the Divide is a powerful team building activity which requires teams to employ clever project management. They need to build a bridge to customer specifications while overcoming limited resources, communication barriers, and strict timelines.
Request A Quote
Event Overview
Collaborative Teamwork to Build the Ultimate Bridge
We have all promised to cross that bridge when we came to it, but what do we do when that bridge comes to us, in pieces? If you're like us, you look for the duct tape, but that alone won't do it.  You'll have to call on collaboration, communication, resource management, and some creative inspiration to get the job done. Bridging the Divide is a fun, engaging, hands-on game with very powerful metaphors – where all departments of your company strive towards their own goals, but also play a vital role in the bigger picture.
This powerful team building activity requiring teams to employ clever project management and customer relationship skills to build a bridge that meets customer specifications. In doing this they need to manage limited resources, communication barriers, and strict timelines. Bridges are creatively designed, decorated and branded by each team, with awards being given for the most creative engineering design, best branding, and most efficient use of resources. In the end, the bridge needs to be big enough, strong enough and stable enough to allow a large remote-controlled vehicle to safely cross it.
This event presents a challenging exercise where each team is both a supplier and a customer. The end goal is fully collaborative, and success requires ongoing customer relationship management and an understanding of the effects of good or poor communication. It's a fun, engaging, hands-on event with very powerful metaphors where all departments of an organization strive to accomplish their own goals while also playing a vital role in the bigger picture.
Event Details
Space Requirement
This is an indoor activity so we will need a large, private function space with a round table for each team, as well as 4 large rectangular tables at the front of the room for challenge materials. Chairs for each participant are required. If the group is larger than 50 people we will need a microphone and speaker setup, and strongly suggest a riser for an elevated stage.
Ideal For
This event is perfect for groups looking to:
Support strategic planning
Improve cross-functional cooperation
Practice risk and resource management
Focus on planning versus action
Tailoring
As with all TeamBonding events, we are happy to customize this event by incorporating your company message into the introduction and debrief.
We hired TeamBonding for the "Building Bridges" session. The team had a blast. Our facilitator Scott Thurston was exceptional! He was very upbeat, motivated, and clear with his direction. He had the team laughing first thing in the morning and throughout the day! Such a charming personality! Our event was such a success, we can't wait to do future TeamBonding activities!
Hospital and Healthsystem Association of Pennsylvania
Teams kicked off with designing the bridge with teams networking to discover who their suppliers and customers were and then they got hands-on constructing the components of the bridge. The magnificent outcome was achieved by all. It far exceeded our expectations - a complex and rewarding team building activity.
Unilever
The feedback has been nothing but positive. I received several unsolicited comments from many people who could not say enough great things about the program and the facilitators. It was definitely a success!
Liberty Mutual Insurance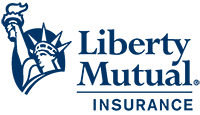 WOW! What an incredible time we had with Team Bonding last week at our All Hands event! Your team was phenomenal, and with the leadership and charisma of Scott, pulled off keeping the attentions of a very lively crowd!
Capital One

We had a great time and I received a lot of positive feedback from the team. They were surprised, had fun and enjoyed participating in multiple activities. Michael was amazing!
Ariat
"It was an amazing day… and the team really enjoyed Tools for Schools. It meant a lot to them to help children in the community. There were many teary eyes, including mine!"
IBM
Other activities you may like.
Contact us to tailor this event to your unique needs.
Even with all of the packaged event options we offer, you may need something different. Maybe a special conference theme, favorite management book, ideal training model or a unique set of learning outcomes… We can help.