Your successfully completed cardboard bridge will be strong enough to have a golf cart driven over it.  That's the exciting finale that always elicits cheers and is a terrific ending to a day or week of meetings.
Space Requirement
A large, unobstructed space is needed on the ground floor to drive a golf cart. Indoors, a room should be free of low hanging lighting fixtures – high ceilings are preferred. Outdoors, consider the role wind and weather will play in this activity.
Ideal For
Team restructurings
Company picnics/outings
Retreats/conferences
Tailoring
The materials used are only cardboard and duct tape; a successfully completed bridge should be strong enough to have a golf cart driven over it! If a golf cart is available at the venue and accessible to the event space, for an added test of strength, it can be driven across the bridge to the cheers of your participants.
Event Description
We have all promised to cross that bridge when we came to it, but what do we do when that bridge comes to us, in pieces? If you're like us, you look for the duct tape, but that alone won't do it.  You'll have to call on collaboration, communication, resource management, and some creative inspiration to get the job done. Building Bridges is a fun, engaging, hands-on game with very powerful metaphors – where all departments of your company strive towards their own goals, but also play a vital role in the bigger picture.
In this group team building activity, you'll split into teams and independently create spans of a bridge without any instructions! Each team builds their section, and then everyone collaborates to attach the spans, making one solid piece. That done, it's time to put it to the test—by driving a golf cart over it! (We originally wanted to use a tank, but our attorneys, well, 'tanked' the idea.)
This duct tape team building game is a great way to challenge your group to turn a conceptual challenge into a tangible solution. Watch and be amazed at what your group accomplishes! We'll provide the materials. You provide the inspiration.
The Building Bridges game is an amazing group team building activity where everyone works together to build a bridge that will be strong enough to support the weight of the entire group AND if you choose, we can bring in a Golf Cart to drive over it first – either way, it's a great energetic event. This is truly one of our best team building activities.
Rave Reviews From Clients
We hired TeamBonding for the "Building Bridges" session. The team had a blast. Our facilitator Scott Thurston was exceptional! He was very upbeat, motivated, and clear with his direction. He had the team laughing first thing in the morning and throughout the day! Such a charming personality! Our event was such a success, we can't wait to do future TeamBonding activities!
Hospital and Healthsystem Association of Pennsylvania
WOW! What an incredible time we had with Team Bonding last week at our All Hands event! Your team was phenomenal, and with the leadership and charisma of Scott, pulled off keeping the attentions of a very lively crowd!
Capital One

We had a great time and I received a lot of positive feedback from the team. They were surprised, had fun and enjoyed participating in multiple activities. Michael was amazing!
Ariat
The feedback has been nothing but positive. I received several unsolicited comments from many people who could not say enough great things about the program and the facilitators. It was definitely a success!
Liberty Mutual Insurance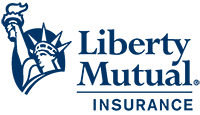 Our Charity Bike Build donation event was a huge success. Matt and his team handled everything beautifully, and our group had a ton of fun. I heard nothing but positive comments afterwards. We will definitely recommend you to our colleagues.
Genentech

"Excellent show! The actors were fun and interacted well with your company. We will definitely recommend to others. I enjoyed hearing that co-worker laughter!"
American Express
Contact us to tailor this event to your unique needs.
Even with all of the packaged event options we offer, you may need something different. Maybe a special conference theme, favorite management book, ideal training model or a unique set of learning outcomes… We can help.