Professional Development Workshops Online
We revolutionized all our classic training programs so we could bring them to you virtually. In our Professional Development Workshops, you'll share a profound learning experience together online.
Request A Quote
Event Overview
Learn, Interact & Apply
We revolutionized all our classic training programs so we could bring them all to you virtually. In our Professional Development Workshops, you'll discover more about yourself and your co-workers while you learn new skills through exercises and visual interaction guided by your host.
Currently offered in our Development Workshops Online:
Using six different learning modalities, we engage teams to have the utmost interactivity including breakout rooms, polls, live chat, activities, and community whiteboards. All participants receive a summary report of everything discussed in the training session upon when the workshop is complete. Our team building and leadership training programs give teams the skills and understanding they need to face challenges and discover the strengths of themselves, co-workers, and the motivation to apply them correctly.
Event Details
Space Requirement
We deliver this program primarily through Zoom. Other platforms like WebEx, Ziteboard, Miro, Mural can also be used, or we can use a meeting technology of your choice.
Ideal For
Perfect for remote teams looking to:
Improve their team's interpersonal skills
Enhance communication and productivity.
Increase the effectiveness of group meetings.
Develop a shared language among team members
Understand the strengths/weaknesses & communication styles of their team
Navigate conflict more successfully
Tailoring
All Professional Development Workshops are tailored given consideration to group size, geographical location and time zone. Reach out to us for any further customizations.
We had a great time and I received a lot of positive feedback from the team. They were surprised, had fun and enjoyed participating in multiple activities. Michael was amazing!
Ariat
Our Charity Bike Build donation event was a huge success. Matt and his team handled everything beautifully, and our group had a ton of fun. I heard nothing but positive comments afterwards. We will definitely recommend you to our colleagues.
Genentech

Today was an awesome event! Our employees loved it! Paul was amazing! Thank you very much for the organized chaos! C'mon Down - Love it!"
LPSI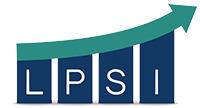 I heard only great things about the Art Heist! Everyone was interacting and working together. Seemed really into it and having fun!!
Mohegan Sun
Our client and the guests LOVED the activity. Paul did an amazing job keeping everyone engaged and entertained.
Corinthian Events
"Excellent show! The actors were fun and interacted well with your company. We will definitely recommend to others. I enjoyed hearing that co-worker laughter!"
American Express
Other activities you may like.
Contact us to tailor this event to your unique needs.
Even with all of the packaged event options we offer, you may need something different. Maybe a special conference theme, favorite management book, ideal training model or a unique set of learning outcomes… We can help.