Myers-Briggs Type Indicator | MBTI
The Myers-Briggs Type Indicator (MBTI®) is the world's most widely used personality inventory. TeamBonding's MBTI program helps you to discover and leverage the various ways people make decisions, strategize and access information, using this organizational standard.
Request A Quote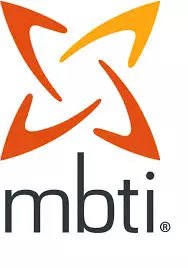 Event Overview
The most widely used personality style assessment in the world
Understanding personality types can radically improve team dynamics by presenting a clear picture of the strengths and benefits associated with specific personality traits while giving everyone the tools and common language needed to harness individual potential! Team members begin to recognize the strengths that other types bring to the team and the power that comes from multiple types working together. Participants walk away from our Myer-Briggs team building workshop sessions with practical tools that can be immediately applied to their individual work situations, as well as a vision of the powerful productivity possible in a team that recognizes and leverages all team members' strengths.
AT THE END OF THE MYERS-BRIGGS TEAM BUILDING WORKSHOP YOU WILL:
Understand the strengths and challenges of your personality style
Understand the strengths and challenges of those you work with
Capitalize on the diverse strengths of your team
Adapt your communication to those you work with at all levels of the organization
Solve problems more effectively
Communicate more clearly
Navigate conflict more successfully
Event Details
Space Requirement
Tables and chairs for all participants, typically in a U shape set-up. Room for the trainer to navigate the room comfortably during the event.
Ideal For
Helping team members to value and work with the strengths of others
Increasing productivity by aligning an individual's preferences to particular team tasks.
Supplying a common framework in which team members can better understand and manage communication, problem solving and team culture
Providing a positive language with which to discuss overcoming differences
Tailoring
Every program we offer can be tailored – in fact, we like it that way. Tailoring is one of the big reasons for our ongoing success.
Just wanted to let you know that activity was a huge hit! Deric and the team did an amazing job…Very well done.
Sodexo
It was a great time. I have only received positive feedback from my team which is a rare thing. Please let Stuart know we loved it.
TCR2 Therapeutics

I heard only great things about the Art Heist! Everyone was interacting and working together. Seemed really into it and having fun!!
Mohegan Sun
WOW! What an incredible time we had with Team Bonding last week at our All Hands event! Your team was phenomenal, and with the leadership and charisma of Scott, pulled off keeping the attentions of a very lively crowd!
Capital One

Professional and really engaged with our team! Looked like your chefs love what they do. You can see it and feel it! Our mission and goal were achieved!
Hy Cite

The feedback has been nothing but positive. I received several unsolicited comments from many people who could not say enough great things about the program and the facilitators. It was definitely a success!
Liberty Mutual Insurance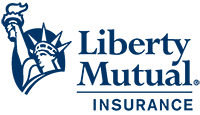 Other activities you may like.
Contact us to tailor this event to your unique needs.
Even with all of the packaged event options we offer, you may need something different. Maybe a special conference theme, favorite management book, ideal training model or a unique set of learning outcomes… We can help.