Guaranteed to build stronger, more productive teams. Create unity while celebrating diversity, and infuse the 21st century work environment, as well as people's lives, with an upbeat spirit of confidence and celebration.
Time Needed
Approximately 2 hours
Space Requirement
An indoor or outdoor area large enough to hold your entire group sitting in a circle. 10 sq ft per participant is a good guide. Remember, pick somewhere you can make some noise!
Ideal For
Reduce stress levels during challenging times
Improve teamwork, communication and relationship skills
Energize, focus and motivate people
Align the participants with the organization's values and goals

Stimulate creativity, risk-taking and a "can do" attitude
Inspire group members' own insights into their group dynamics and into their own lives
Create an uplifted atmosphere of celebration in the workplace and at meetings and conferences
Tailoring
Energizing Rhythms™ (15 to 60 minutes):  A celebratory team building opening/closing activity for corporate events, retreats and conferences.
Rhythms Of Community™ (45 minutes to two hours): team building, energizing and celebrating rhythms for individual departments and the entire workforce.
Community Rhythm Festival™ (30 to 60 minutes): A facilitated group drumming, Drum Circle-type "jam session" to break the ice and create an upbeat spirit of community celebration.
Rhythm Teams™ (60 to 180 minutes): A cooperative, not competitive, approach to integrating teams! We work with you to divide your group into teams; each team has either a different instrument type, or a mix of the same instruments (customized to serve your themes and goals).
Leadership Rhythms™ (45 to 90 minutes): Conduct the percussion band!  Learn the fundamentals of facilitating a drum circle, then take turns practicing them with other workshop participants, as a playful
and down-to-earth way to explore Leadership Skills.
Corporate Rhythm Residency™: Combine multiple programs throughout one or more days at corporate campuses, conferences, retreats, and more.
Event Description
Drumming Up A Team offers a wonderful opportunity to engage and energize teamwork and harmony. Team building with drums has proven benefits in increasing employee satisfaction, loyalty and productivity while decreasing stress.
Nuts and Bolts:  
Programs available using different types of instruments to fit a wide range of budgets, as well as any sound, time and space constraints.
All participants often play percussion together.
Small "take-away" percussion instruments, with or without your logo or theme imprinted, are also available for your group members to keep as fun, playable mementos of your event.
Check out all the different variations of what we can do for your team under customization!
Rave Reviews From Clients
Everyone loved it! We may be interested in doing another Drumming up a Team with almost 200 people!
Biotest Pharmaceuticals
Today was an awesome event! Our employees loved it! Paul was amazing! Thank you very much for the organized chaos! C'mon Down - Love it!"
LPSI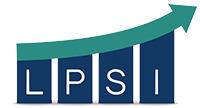 It was a great time. I have only received positive feedback from my team which is a rare thing. Please let Stuart know we loved it.
TCR2 Therapeutics

Professional and really engaged with our team! Looked like your chefs love what they do. You can see it and feel it! Our mission and goal were achieved!
Hy Cite

The feedback has been nothing but positive. I received several unsolicited comments from many people who could not say enough great things about the program and the facilitators. It was definitely a success!
Liberty Mutual Insurance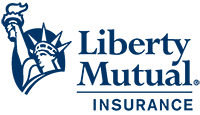 WOW! What an incredible time we had with Team Bonding last week at our All Hands event! Your team was phenomenal, and with the leadership and charisma of Scott, pulled off keeping the attentions of a very lively crowd!
Capital One

Contact us to tailor this event to your unique needs.
Even with all of the packaged event options we offer, you may need something different. Maybe a special conference theme, favorite management book, ideal training model or a unique set of learning outcomes… We can help.