Explore clear, concise, and powerful communication techniques that work in all different kinds of situations. Effective communication is important in every aspect of work. So, work with your team to strengthen your skills and take them back to the workplace.
Time Needed
Half day to two days
Ideal For
Increased appreciation of each other within the team
An understanding of the strengths and weaknesses of the communication styles of the group
Better communication throughout your team
Reduction in destructive conflict
Better communication with customers
Tailoring
*Every program we offer can be tailored. You will work with your master facilitator/trainer to tailor the program to meet your goals and desired outcomes.
Event Description
The Effective Communication team building program gives you the tools and insights you need to communicate more effectively at work and communicate more clearly and persuasively with everyone on your team. You'll improve both verbal and non-verbal communication skills and gain new techniques to help you out in any situation. Unique communication challenges such as email and other virtual communication, as well as group settings such as, meetings and presentations, will be addressed.
In the Effective Communication training you will:
Hone your communication skills and help you communicate more effectively
Learn how to match different situations with the most effective mode of communication for each one
Develop an action plan for communicating more effectively within your team
Learn how to make your case, whether you're talking with a co-worker, your boss, or your customer
Discover how to use body language to reinforce what you verbally say
Discern what is being silently said when someone is talking
Get a tool-kit of different communication strategies and techniques to help you be a better communicator at work
Rave Reviews From Clients
Amazing! The event was a HUGE success! Everything was perfect – the participants thoroughly enjoyed themselves. I can't say enough about how well it went. The word is already flying around the office about the success of the program and we already have another group thinking about using this program for an event of their own!
Kronos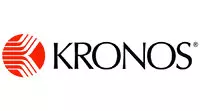 "It was an amazing day… and the team really enjoyed Tools for Schools. It meant a lot to them to help children in the community. There were many teary eyes, including mine!"
IBM
WOW! What an incredible time we had with Team Bonding last week at our All Hands event! Your team was phenomenal, and with the leadership and charisma of Scott, pulled off keeping the attentions of a very lively crowd!
Capital One

Just wanted to let you know that activity was a huge hit! Deric and the team did an amazing job…Very well done.
Sodexo
I heard only great things about the Art Heist! Everyone was interacting and working together. Seemed really into it and having fun!!
Mohegan Sun
The hunt was a huge success!! Even this skeptical crowd of mobile app building designers and engineers were pleasantly surprised with the very cool smartphone application and everyone had a really great time! Michael and his team did a terrific job facilitating and the whole event went very smoothly.
Pandora
Contact us to tailor this event to your unique needs.
Even with all of the packaged event options we offer, you may need something different. Maybe a special conference theme, favorite management book, ideal training model or a unique set of learning outcomes… We can help.