During the workshop, we dive into the areas of Self Awareness, Self Management, Social Awareness and Relationship Management.  We uncover your strengths and challenges as a team and as individuals as help you create a plan to get you to where you want to go.
Time Needed
1/2 day - 2 day program
Ideal For
This program is for teams who are committed to continually learning and improving.   Ask about our Emotional Intelligence Workshop for Leaders.
Tailoring
The Emotional Intelligence For Teams program expert and trainer will speak with you before your training to discuss your goals and determine the most effective training activities for your group. The program is half- or full-day program if you have additional learning objectives.  This is also a great program to pair with an afternoon fun team building event to reinforce the learning. We also recommend scheduling a follow-up session or quarterly training to build on the foundation of the Emotional Intelligence For Teams program. 
Event Description
The rules for work are changing. Outstanding business leaders are not just defined by their IQs or even their job skills, but by their Emotional Intelligence (EI); a set of competencies that distinguishes how people manage feelings, interact and communicate. In fact, analysis done of 500 corporations concludes that EI is the barometer of excellence on virtually any job.
This lively and informative emotional intelligence group activity will examine key personal EI competencies as well as critical EI relationship skills for success. As Daniel Goleman says, "Emotional intelligence includes self-awareness – knowing what we're feeling and why we're feeling it. It's self-management. It also involves empathy – being tuned into other people – and social skills." During the EQ training workshop, your team will learn practical ways to develop such intrapersonal skills as self-awareness, self-regulation, flexibility and resiliency, and interpersonal skills such as empathy, building rapport, and persuading others.
The group activity will provide you with the practical guidance and all the tools you need to optimize your team's EI and unleash their hidden potential.
The EQ training program is experiential, engaging and fun. You won't be sitting through a boring lecture!  This group exercise is packed with learning and fun and each participant receives a copy of Emotional Intelligence 2.0 and completes a personal emotional intelligence assessment.
Rave Reviews From Clients
Our client and the guests LOVED the activity. Paul did an amazing job keeping everyone engaged and entertained.
Corinthian Events
Today was an awesome event! Our employees loved it! Paul was amazing! Thank you very much for the organized chaos! C'mon Down - Love it!"
LPSI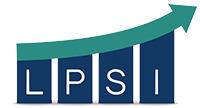 Ben and his team were fantastic yesterday! Thank you so very much for everything!
VCA Animal Hospital

It was a great time. I have only received positive feedback from my team which is a rare thing. Please let Stuart know we loved it.
TCR2 Therapeutics

Amazing! The event was a HUGE success! Everything was perfect – the participants thoroughly enjoyed themselves. I can't say enough about how well it went. The word is already flying around the office about the success of the program and we already have another group thinking about using this program for an event of their own!
Kronos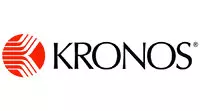 "It was an amazing day… and the team really enjoyed Tools for Schools. It meant a lot to them to help children in the community. There were many teary eyes, including mine!"
IBM
Contact us to tailor this event to your unique needs.
Even with all of the packaged event options we offer, you may need something different. Maybe a special conference theme, favorite management book, ideal training model or a unique set of learning outcomes… We can help.