Everyone's success is cheered and celebrated. Everyone takes home a memento that is theirs to keep forever. The sense of empowerment that people feel is second to none and your team will celebrate it together.
Time Needed
1.5 - 2 hours
Space Requirement
A large open space is preferred with about 25 sq. ft of space per person.
Ideal For
Gaining self-awareness of barriers team members put into their own lives.
Getting motivated to take positive action to overcome their barriers.
Increasing confidence in their ability to accomplish goals.
Taking on the "If I can do this, I can do ANYTHING!" attitude.
Tailoring
After all participants have broken through their barriers, the process can be debriefed with participants having an opportunity to share their experiences with each other if they so choose. Some companies only want this activity as a roaring finish to a great day of meetings. Others invite our trainers to share inspirational messages and content aligned with a desired theme or message.
Event Description
We like to keep things fresh and exciting here at TeamBonding. Teams evolve, we evolve. That is why we're bringing you a new office team building exercise, the unique and inspiring Breaking Barriers program.  Karate experts spend years developing the skills to smash through boards and blocks with their bare hands. At this very popular karate board breaking event, adults or adolescents can learn and achieve that skill in an hour.
Everyone in the session will use a one-inch thick, twelve-inch square wood board as a metaphor for the obstacles and barriers we often put in our way to keep us from achieving our goals. Participants will then break through the board, using either their hand or their foot, as a physical metaphor for breaking through their barriers and achieving greatness in their life.
Through presenter-led discussion, participants will determine for themselves their own barriers. They'll choose one barrier that they are committed to working on, and write that barrier on their board. Examples of barriers include fear of failure, procrastination, fear of rejection, fear of success, addictions etc. On the other side of the board, they will write the outcomes they will achieve or gain in their life, once they have committed to breaking through the barrier.
CLOSE YOUR OFFICE TEAM BUILDING EXERCISE IN A POWERFULLY MEMORABLE WAY SO EVERYONE WALKS OUT THE DOOR INSPIRED TO TAKE ACTION LIKE NEVER BEFORE WITH BREAKING BARRIERS!
Rave Reviews From Clients
Please tell our facilitator how much we LOVED him! It was perfect – gotten lots of emails, calls, posts on FB – it made such a difference! The session was outstanding
The Marvis Center
I heard only great things about the Art Heist! Everyone was interacting and working together. Seemed really into it and having fun!!
Mohegan Sun
Just wanted to let you know that activity was a huge hit! Deric and the team did an amazing job…Very well done.
Sodexo
Today was an awesome event! Our employees loved it! Paul was amazing! Thank you very much for the organized chaos! C'mon Down - Love it!"
LPSI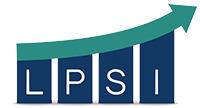 WOW! What an incredible time we had with Team Bonding last week at our All Hands event! Your team was phenomenal, and with the leadership and charisma of Scott, pulled off keeping the attentions of a very lively crowd!
Capital One

The feedback has been nothing but positive. I received several unsolicited comments from many people who could not say enough great things about the program and the facilitators. It was definitely a success!
Liberty Mutual Insurance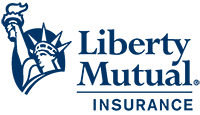 Contact us to tailor this event to your unique needs.
Even with all of the packaged event options we offer, you may need something different. Maybe a special conference theme, favorite management book, ideal training model or a unique set of learning outcomes… We can help.