Our Canadian roots run deep.
TeamBonding was a pioneer in the field of creative team building and is still a top innovator today. No wonder we're a go-to resource for established forward-thinking companies like GE Canada, SunLife, Société Générale, Infinity of Canada, Abbott Diabetes and PWC. But we're just as happy helping energize a local real-estate office or restaurant staff.
We've been delivering the lasting benefits of professional-grade fun for over 25 years. And when we say we handle every last detail, we mean it. Our network of remarkable facilitators is unmatched – truly the best of the best. Let us lead your team through a memorable high-tech scavenger hunt, culinary adventure or charitable team building event, and you'll see why.
Top 6 Team Building Events In Canada
All 100+ team building events are available near you. Below are our most popular.
Meet Your Canada Team Building Expert
Hi, my name is Dustin Reason and I am your Canada team building expert! I would love to help craft the perfect team building event for you and your company. If I can assist, please give me a call at 415-675-8031 or reach out via email at dustin@teambonding.com. If you prefer to schedule a call, click the button below to see my availability.
Everything went very well with our Do Good Bus. Michael was great, very friendly and really fun to have around.
Founders Brewing Co.
Ben and his team were fantastic yesterday! Thank you so very much for everything!
VCA Animal Hospital

The event was perfect !!!!! Your staff were amazing and engaging. We absolutely loved the activities building up to the Teddy Bear Build. Beyond our expectations.
Boston Scientific

The hunt was a huge success!! Even this skeptical crowd of mobile app building designers and engineers were pleasantly surprised with the very cool smartphone application and everyone had a really great time! Michael and his team did a terrific job facilitating and the whole event went very smoothly.
Pandora
It was a great time. I have only received positive feedback from my team which is a rare thing. Please let Stuart know we loved it.
TCR2 Therapeutics

The feedback has been nothing but positive. I received several unsolicited comments from many people who could not say enough great things about the program and the facilitators. It was definitely a success!
Liberty Mutual Insurance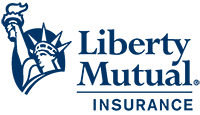 We can tailor all of our events to your needs & location.
If you're a team leader who's looking for better employee engagement, or you're a seasoned C-suite executive in search of leadership retreat activities, we can help make everything a lot easier. Contact us. We're happy to help.