Squad Game
We're turning Squid Game into a one-of-a-kind experience for your team. Squad Game is a unique twist on the Netflix smash hit show, with none of the violence and individualism.
Request A Quote
Red Light....Green Light!
Put Your Squad To The Test
All the fun and rave of Squid Game, without the violence!
Squid Game has taken the world by storm, so we're bringing you everything you loved about the series in our all-new Squad Game team building experience. No need to worry, there will be NONE of the violence and individualism, just friendly team competition based on the challenges seen on the hit Netflix show.
Discover what it's like to be a kid again while simultaneously learning about a different culture. Watch as new leaders arise and collaboration skyrockets as you complete each round.
How it works
These 6 immersive Squad Game challenges will be a unique twist from what you've seen on the show that can only be accomplished with teamwork, resilience, and focused mindsets. The activities are easy to understand and the objective and rules are always clear. The winning teams will be the ones that best manage to leverage each teammate's individual strengths, and chart paths to outperform other teams.
The Squad Game challenges will progress in difficulty with each round meaning your team will have to dig deeper to adapt with agility and intelligence to be successful. Players will learn the value of being present in the moment, thinking out of the box, building relationships, and anticipating and reacting to problems with dexterity.
"I'm Good At Everything, Except The Things I Can't Do." – Mi-Nyeo
Space Requirement
Can be an indoor or outdoor activity.
Ideal For
This event is great for teams looking to:
Improve communication
Increase motivation
Discover leadership potential
Build long-lasting relationships
Engage in friendly competition
Build trust and courage
Accomplish a common goal
Get creative
Learn about different cultures
Tailoring
Talk with your event managers to tailor this experience for your unique team.
"It was an amazing day… and the team really enjoyed Tools for Schools. It meant a lot to them to help children in the community. There were many teary eyes, including mine!"
IBM
Today was an awesome event! Our employees loved it! Paul was amazing! Thank you very much for the organized chaos! C'mon Down - Love it!"
LPSI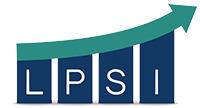 The hunt was a huge success!! Even this skeptical crowd of mobile app building designers and engineers were pleasantly surprised with the very cool smartphone application and everyone had a really great time! Michael and his team did a terrific job facilitating and the whole event went very smoothly.
Pandora
It was a great time. I have only received positive feedback from my team which is a rare thing. Please let Stuart know we loved it.
TCR2 Therapeutics

Everything went very well with our Do Good Bus. Michael was great, very friendly and really fun to have around.
Founders Brewing Co.
Amazing! The event was a HUGE success! Everything was perfect – the participants thoroughly enjoyed themselves. I can't say enough about how well it went. The word is already flying around the office about the success of the program and we already have another group thinking about using this program for an event of their own!
Kronos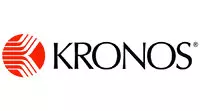 Other activities you may like.
Contact us to tailor this event to your unique needs.
Even with all of the packaged event options we offer, you may need something different. Maybe a special conference theme, favorite management book, ideal training model or a unique set of learning outcomes… We can help.