Mystery Cafe has been doing one-of-a-kind, team building murder mysteries for over 25 years for groups as small as 12 and as large as 500. Some shows are customized, (like the one in the photo) some are better for small audiences, others for large audiences, some are great team builders, solved in teams, others take you back in time. All of our shows include lots of audience participation, comedy, and music.
Space Requirement
A function room, a harbor cruise, a mansion, a dinner train, a private room within a restaurant or employee cafeteria.
Ideal For
Conferences
Office parties
Team reorganization
SOLVE THE MYSTERY IN TEAMS
---
After over 30 years of running murder mystery dinners, both public and private, we've perfected the interactive experience.
TeamBonding's Murder Mystery Dinner Party is an entertaining team building activity that can be tailored to your team. They are interactive shows designed to be performed at the location of your choice, during a meal. Unlike stage theater, the actors perform around your dinner table and in-between the courses of your meal.
The Inside Scoop
Based on the information that you provide about your group and your guests; personalized information is interwoven into the plot structure of the murder mystery dinner game you select. Our experience shows that the more "inside scoop" we have on you and your guests, the better the event.
We put you into the show, so you can get more out of it.
Let's Chat
Professional Actor/Facilitators
We work with professional actors who have been trained as team building facilitators. This means you're getting both a quality performance and the full TeamBonding experience, all in one! We work with local actors and facilitators to make sure you get the best show possible, no matter where you are.
It's more than just dinner and a show, it's a team building experience.
What Kind Of Mystery Are You Looking For?
From Murder on the Vegas Strip to an interactive game of CLUE in a real mansion, we've got a team building murder mystery experience to meet your needs. We have a wide range of mysteries from customized plots that are developed specifically for your group and event, to shows that can be performed anywhere for anyone.
Ready To Start The Show?
---
Chat with one of our account managers to pick the perfect mystery dinner theme for your group! You'll have an unforgettable experience, guaranteed.
Contact Us Now!
Rave Reviews From Clients
I have to say Kevin was absolutely OUTSTANDING. He is truly gifted in his presentation, engagement of the people, he's funny and everyone just raved over him—top notch!
Sanofi
Amazing! The event was a HUGE success! Everything was perfect – the participants thoroughly enjoyed themselves. I can't say enough about how well it went. The word is already flying around the office about the success of the program and we already have another group thinking about using this program for an event of their own!
Kronos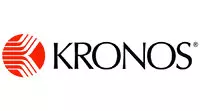 "It was an amazing day… and the team really enjoyed Tools for Schools. It meant a lot to them to help children in the community. There were many teary eyes, including mine!"
IBM
I heard only great things about the Art Heist! Everyone was interacting and working together. Seemed really into it and having fun!!
Mohegan Sun
Our client and the guests LOVED the activity. Paul did an amazing job keeping everyone engaged and entertained.
Corinthian Events
Our Charity Bike Build donation event was a huge success. Matt and his team handled everything beautifully, and our group had a ton of fun. I heard nothing but positive comments afterwards. We will definitely recommend you to our colleagues.
Genentech

Contact us to tailor this event to your unique needs.
Even with all of the packaged event options we offer, you may need something different. Maybe a special conference theme, favorite management book, ideal training model or a unique set of learning outcomes… We can help.