Murder Mystery Dinner – Nationwide
Mystery Cafe has been doing one-of-a-kind, team building murder mysteries for over 25 years for groups as small as 12 and as large as 500. Some shows are customized, (like the one in the photo) some are better for small audiences, others for large audiences, some are great team builders, solved in teams, others take you back in time. All of our shows include lots of audience participation, comedy, and music.
Request A Quote
Event Overview
Event Details
Space Requirement
A function room, a harbor cruise, a mansion, a dinner train, a private room within a restaurant or employee cafeteria.
Ideal For
Conferences
Office parties
Team reorganization
"The employees had a great time at the event. Strongest players from Teambonding were Richard and Jonathan. Like the music but would have been nice if we could hear it better. Ariel has okay but not a rock star. Overall lots of fun!"
Menemsha Solutions
"A great time was had by all!"
Pfizer
"Thank you for reaching out! I think it went very well and the team seemed to really enjoy it!! I was actually thinking (looking ahead to next year already lol) – I really liked combining the teambuilding with the dinner, because I think it gave the group a little bit of extra time to unwind during a very busy two days – does team bonding have any other events that work well in conjunction with a dinner? Thank you!"
Sunovion Pharmaceuticals
"It was an amazing day… and the team really enjoyed Tools for Schools. It meant a lot to them to help children in the community. There were many teary eyes, including mine!"
IBM
It was a great time. I have only received positive feedback from my team which is a rare thing. Please let Stuart know we loved it.
TCR2 Therapeutics

Amazing! The event was a HUGE success! Everything was perfect – the participants thoroughly enjoyed themselves. I can't say enough about how well it went. The word is already flying around the office about the success of the program and we already have another group thinking about using this program for an event of their own!
Kronos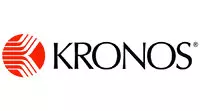 Other activities you may like.
Contact us to tailor this event to your unique needs.
Even with all of the packaged event options we offer, you may need something different. Maybe a special conference theme, favorite management book, ideal training model or a unique set of learning outcomes… We can help.