ibuild
ibuild is a highly engaging activity, the focus falls on interdepartmental communication and collaboration. Every single participant plays a vital role in the success of their team. Participants are split into small groups and assigned a specific role in the communication chain. The goal is to build a model from very simple elements, following the chosen strategy within a limited amount of time.
Request A Quote
Event Overview
Ignite Team Communication.
ibuild will split participants into groups and told that their aim is to create an exact replica of a model without looking at it. Teams allocate roles and develop a communication strategy to complete the task. Each team member plays a vital role in the project. Teams start to recreate the original model by following games rules and guidelines. The necessary information is communicated down a chain of people to the "builder". At half time, team members switch roles and continue the build process. When time is up, teams come together to view their creations and participate in a guided debrief.
Event Details
Space Requirement
This event can be done inside or out. We will need a table for each team, as well as an additional long table to place materials.
Ideal For
Communication Skills
Strategic Thinking
Time Management
Cooperation
Collaborative Problem Solving
ibuild is a unifying experience with strong outcomes focusing on the importance of language, feedback and creating a step by step project strategy. The strict rules are designed specifically to emphasize the main principles of accurately conveying information. ibuild is a great way of enhancing internal communication skills between different company teams or departments, as well as, customer communication. The ibuild activity is followed by a debrief session, where participants are encouraged to share their experiences and outline conclusions.
Tailoring
As with all TeamBonding events, we are happy to customize this event by incorporating your company message into the introduction and debrief.
Everything went very well with our Do Good Bus. Michael was great, very friendly and really fun to have around.
Founders Brewing Co.
We had a great time and I received a lot of positive feedback from the team. They were surprised, had fun and enjoyed participating in multiple activities. Michael was amazing!
Ariat
Amazing! The event was a HUGE success! Everything was perfect – the participants thoroughly enjoyed themselves. I can't say enough about how well it went. The word is already flying around the office about the success of the program and we already have another group thinking about using this program for an event of their own!
Kronos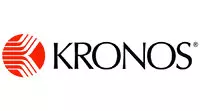 Ben and his team were fantastic yesterday! Thank you so very much for everything!
VCA Animal Hospital

The feedback has been nothing but positive. I received several unsolicited comments from many people who could not say enough great things about the program and the facilitators. It was definitely a success!
Liberty Mutual Insurance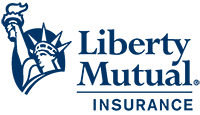 The event was perfect !!!!! Your staff were amazing and engaging. We absolutely loved the activities building up to the Teddy Bear Build. Beyond our expectations.
Boston Scientific

Other activities you may like.
Contact us to tailor this event to your unique needs.
Even with all of the packaged event options we offer, you may need something different. Maybe a special conference theme, favorite management book, ideal training model or a unique set of learning outcomes… We can help.