Beatswork
Without a doubt Beatswork is the most exhilarating music-related team building activity to sweep the world. Beatswork transforms a group of individuals into a giant percussion band with each person playing a part, in time and on cue. Improve your team's communication by teaching them to share the language of music.  In this event, everyone is involved. Even the most reserved participants will be stamping out the beat in rhythm with their colleagues.
Request A Quote
Event Overview
Totally Inspirational and Fun Corporate Drumming Experience
During Beatswork you'll start in small groups with a professional percussionist where your team is taught the basics of samba beats and breaks. By using a variety of rhythm-based warm-up exercises, they soon move onto real instruments with each group learning the different instruments and rhythms. BeatsWork is an all-inclusive activity where everybody is involved in the earth-moving, epic finale. Shy or reserved personalities emerge from their shells as the social power of music takes control. Colleagues beat, shake, stamp and drum in time together in a pulsating display of teamwork.
When each participant and team fulfill their role and work in synergy, the whole group succeeds. Given the central importance of unity in the workplace and the bonds created by shared achievement, this is one experience that's hard to beat!
Event Details
Space Requirement
We need a large space in a private, sound-proof conference room. Team breakout rooms are highly recommended. Chairs for each participant are optional. If the group is larger than 50 people we will need a microphone and speaker setup, and strongly suggest a riser for an elevated stage.
Ideal For
This event is perfect for groups looking to:
Energize a conference
Improve team dynamics
Learn a new skill
Share the language of music
Allocate team roles
Tailoring
As with all TeamBonding events, we are happy to customize this event by incorporating your company message into the introduction and debrief.
"You should have seen their faces! I've worked with almost all of them back at the office and I was amazed at how they came out of their shells thanks to Beatswork. They all got into it so much - drumming, dancing - even the vocal parts! It was like, 'Wow! He can really swing!"
TomTom
WOW! What an incredible time we had with Team Bonding last week at our All Hands event! Your team was phenomenal, and with the leadership and charisma of Scott, pulled off keeping the attentions of a very lively crowd!
Capital One

Our Charity Bike Build donation event was a huge success. Matt and his team handled everything beautifully, and our group had a ton of fun. I heard nothing but positive comments afterwards. We will definitely recommend you to our colleagues.
Genentech

"Excellent show! The actors were fun and interacted well with your company. We will definitely recommend to others. I enjoyed hearing that co-worker laughter!"
American Express
"It was an amazing day… and the team really enjoyed Tools for Schools. It meant a lot to them to help children in the community. There were many teary eyes, including mine!"
IBM
Today was an awesome event! Our employees loved it! Paul was amazing! Thank you very much for the organized chaos! C'mon Down - Love it!"
LPSI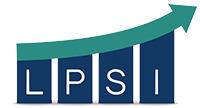 Other activities you may like.
Contact us to tailor this event to your unique needs.
Even with all of the packaged event options we offer, you may need something different. Maybe a special conference theme, favorite management book, ideal training model or a unique set of learning outcomes… We can help.