Boom Time
In Boom Time, participants create unified music with a Boomwhacker – a lightweight, hollow, color-coded, plastic tubes, tuned to musical pitches by length. This interactive team building game transforms any conference room into a bright and fast-paced orchestra that will engage, enthuse and energize everyone!
Request A Quote
Event Overview
A fun and inclusive musical activity to energize and unify your team!
Armed with a Boomwhacker, Boom Time participants follow a visual interface which guides them in collaborating to generate a fiery symphony of music. The visual interface displays color-coded blocks across a large screen. Participants use timing and teamwork to strike their tubes and create musical notes each time a colored block hits a key. As the event progresses, the pace and complexity both grow; blocks move faster, and teams respond more vigorously to keep the rhythm building to an uplifting crescendo.
Boom Time is a unique conference ice breaker or energizer that unifies teams as they create adrenaline-pumping music. Requiring involvement from all individuals, and collaboration as a group, this team building activity nurtures openness and teamwork. It's a great way for people to de-stress and have fun with their colleagues.
Boom Time has proven successful worldwide in igniting conferences and generating a sense of excitement and unity in a team.
Event Details
Space Requirement
We need a large space in a private, sound-proof conference room and a chair for each participant. Team tables are optional. We will also need a stage area at the front of the room with a large screen and HDMI compatible projector. If the group is larger than 50 people we will need a microphone and speaker setup, and strongly suggest a riser for an elevated stage.
Ideal For
This event is perfect for groups looking to:
Provide fun and motivation to their team
Break the ice
Share the experience of music
Energize a conference
Tailoring
As with all TeamBonding events, we are happy to customize this interactive team building game by incorporating your company message into the introduction and debrief. For an additional cost and enough lead time, we can even put the song of your choosing into our specially designed program!
"Hello, Boom Time was great!  Went very well, and everyone loved it!  Thanks."
TransUnion
Amazing! The event was a HUGE success! Everything was perfect – the participants thoroughly enjoyed themselves. I can't say enough about how well it went. The word is already flying around the office about the success of the program and we already have another group thinking about using this program for an event of their own!
Kronos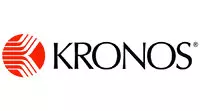 "Excellent show! The actors were fun and interacted well with your company. We will definitely recommend to others. I enjoyed hearing that co-worker laughter!"
American Express
The event was perfect !!!!! Your staff were amazing and engaging. We absolutely loved the activities building up to the Teddy Bear Build. Beyond our expectations.
Boston Scientific

Just wanted to let you know that activity was a huge hit! Deric and the team did an amazing job…Very well done.
Sodexo
It was a great time. I have only received positive feedback from my team which is a rare thing. Please let Stuart know we loved it.
TCR2 Therapeutics

Other activities you may like.
Contact us to tailor this event to your unique needs.
Even with all of the packaged event options we offer, you may need something different. Maybe a special conference theme, favorite management book, ideal training model or a unique set of learning outcomes… We can help.