Beat The Box
Beat the Box is the ultimate competitive team building game. Teams work to open the box only to discover 4 cases inside. Each case contains challenging Escape Room style challenges which must be solved in order to open the next case and ultimately discover a mystery slogan which will stop the clock.
Will your team accept the challenge and stop the countdown before your time is up?
Request A Quote
Event Overview
The Most Successful International Team Building Event
Since 2014, over 50,000 people globally have accepted the challenge to "Beat the Box", making Beat the Box one of the most successful team building concepts in the world.
Through a well researched and designed gamified framework, Beat the Box enthralls and captivates every participant.  There are no lengthy introductions. Instead, a short, sharp, thrilling video catapults players into the game. Just like an "Escape the Room", participants must take on numerous and varied mental challenges as the game progresses they will need to draw on the cooperation of others in order to reach an accurate answer and move to the next stage.  And there is the ever-constant presence of the ticking clock, counting down the time.  Tension runs high. Will they stop the clock in time?
Beat the Box is a mobile, fully scale-able Escape the Room style team building activity.
This event is a real test of teamwork. Throughout the course of the activity, groups learn to work efficiently and effectively within limited time constraints. Successful teams will collaborate and combine their individual skills, but that is easier said than done. Can your team Beat the Box?
Event Details
Space Requirement
This is an indoor activity so we will need a large, private function space with a round table for each team, as well as a large rectangular table at the front of the room for event materials. Chairs for each participant are optional. A large screen and projector with an HDMI connection is necessary, and if the group is larger than 50 people we will also need a microphone and speaker setup.
Ideal For
Key Learning Outcomes:
Recognize individual strengths
Work within a deadline
Think outside the box
Collaborate and share problem-solving skill
Tailoring
While the boxes themselves cannot be customized, we are happy to bring your company message and images into the competitive team building game and to focus on them in a customized debrief.
Looking for a unique holiday party?  Ask about Beat the Box Rescue Santa! 
"The event was spectacular! Our facilitator Deric was amazing and super helpful with some last-minute hiccups I had but it all worked out and everyone raved about it! I'm happy to give a review!"
Alnylam Pharmaceuticals
"Beat the Box ignited creativity, strong cooperation and a high level of engagement within our team. Participants were filled with positive adrenaline. It was a perfect way of having fun, but also the activities are valuable learning tools. Highly recommended."
Wrigley Baltics
"The colleagues were so enthusiastic and committed - Beat the Box was a complete success!"
Accenture Germany
"Beat the Box was an awesome team activity! It really got the team fired up and showed them that they all had to come together and work as a team in order to beat the box. I can still hear the beating of the timer countdown now!"
Gregg's New Zealand
"We did Beat the Box and had a great time! Everyone enjoyed the lead-up games too. Keep up the great work!"
SIDECAR
"I want to thank you both for your hard work to make our activity yesterday a success! I know we ask a lot of questions, but thank you for always taking the time to make sure we have the information needed to pass along to our attendees. This was my second time working with Deric, he is fantastic. Our meeting ran late yesterday and attendees arrived for team building a bit tired and he was able to get them all moving and excited. It is always a pleasure to work with TeamBonding, and I look forward to the next program!"
Liberty Mutual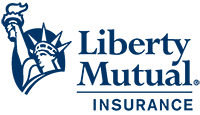 "Just wanted to say THANK YOU to you and your team (especially BEN). He was absolutely Rockstar. The event was a huge success and our CFO and finance team won't stop raving about it. Looking forward to working with you guys in the future."
Cornerstore
Other activities you may like.
Contact us to tailor this event to your unique needs.
Even with all of the packaged event options we offer, you may need something different. Maybe a special conference theme, favorite management book, ideal training model or a unique set of learning outcomes… We can help.