Montreal
team building activities.
Old Montreal is a wonderful place for hosting team building activities and events. Old Port of Montreal, Place Jacques-Cartier, Montreal City Hall, the Bonsecours Market, Place d'Armes, Pointe-à-Callière Museum, the Notre-Dame de Montréal Basilica, and the Montreal Science Centre. Talk about an endless supply of amazing team building venues!
Top 16 team building events in Montreal.
Most popular in-person events in Montreal.
Most popular virtual events in Montreal.
Chosen By:










Today was an awesome event! Our employees loved it! Paul was amazing! Thank you very much for the organized chaos! C'mon Down - Love it!"
LPSI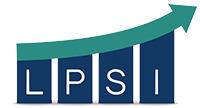 Sign up for tips on crafting the perfect team.
Less drama? Greater productivity and job satisfaction? Yes, you really can make an impact, and TeamBonding is here to help. Subscribe to our blog for useful tips, tricks and insights.
More great content you might like.